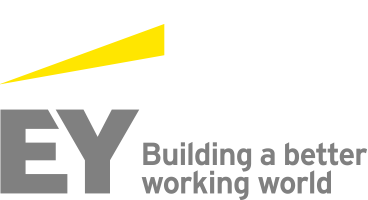 Job Information
EY

USA - Tax - Indirect Tax - Technology - Staff

in

Akron

,

Ohio
USA - Tax - Indirect Tax - Technology - Staff
145734
IL-Chicago, OH-Akron, OH-Cleveland, TX-Dallas
apply
---
At EY, you'll have the chance to build a career as unique as you are, with the global scale, support, inclusive culture and technology to become the best version of you. And we're counting on your unique voice and perspective to help EY become even better, too. Join us and build an exceptional experience for yourself, and a better working world for all.
EY offers a variety of career paths and opportunities, and with so many options, we understand it can be hard to choose. To have the best candidate experience, we encourage you to apply to no more than 2 positions within a 6-month period.
To learn more about career opportunities, visit Careers at EY ( https://www.ey.com/en_us/careers ). Prior to completing your application, please be diligent in reviewing the job description to ensure you meet the qualifications for the position.
If we are unable to consider you for this particular position, a recruiter may contact you to gauge your interest in other opportunities at EY.
---
Tax – National Tax – Indirect Tax Technology – Staff
What if your career could have a lasting impact on you, and on the world?
Here at EY, you'll have the chance to build a truly exceptional experience. We'll empower you with the latest technology, surround you with high-performing teams, and provide the global scale and diverse and inclusive culture you need to discover your full potential. Through our coaching and training programs, you'll develop the skillsets you need to stay relevant today and in the future – all while building a network of colleagues, mentors, and leaders who will be on the journey with you at EY and beyond.
The exceptional EY experience. It's yours to build.
The opportunity: your next adventure awaits
Our National Tax Department (NTD) serves high-profile, national and multinational clients, and is led by recognized tax professionals who represent some of our most senior tax talent. In today's complex business landscape, our clients' success requires a strong foundation grown in a sustainable way, so we work with our clients as an extension of their team. At EY, we believe that managing our clients' tax obligations responsibly and proactively can make a critical difference, and here you'll be at the heart of that mission. The underlying objective of the combined offerings is to help businesses navigate the digital age of tax transparency, alongside new trends in tax compliance and tax audit methods, as well as helping to solve the most pressing challenges that businesses face.
As part of Indirect Tax, you'll provide a range of domestic and international tax planning services and tax-related advisory services within our State and Local Tax Technology Team. You'll be a key member in a team whose combination of knowledge and experience assists clients in determining and implementing appropriate tax planning while identifying potential risk areas.You'll develop a portfolio of highly sought-after technical, business and leadership skills, with support from highly knowledgeable colleagues. In addition, you'll work with people from a broad range of industries so you'll build a diverse professional network – all while contributing to and influencing decisions at the highest levels
You'll be an essential part of a team delivering technical, high quality work to clients. You'll balance your time between multiple tasks, supporting the team in tax technical research, modeling and developing solutions, while building your foundational knowledge. As part of that, you'll need to possess interpersonal skills, be able to absorb and observe, and be flexible in a changing environment.
Your key responsibilities
Researching complex tax issues and developing quality, practical tax approaches

Creating and contributing to hands-on analytics software development projects

Constantly monitoring and researching relevant performance improvement trends, tools and technologies

Identifying and implementing enhancements to ongoing service delivery capabilities

Protecting our reputation as an industry leader by ensuring our data analytics activities are always reliable and timely

Contributing to client satisfaction by promptly and effectively responding to client needs and concerns

Participating in client meetings and working within teams to deliver fully integrated services

Actively strengthening your tax knowledge through client assignments and current tax developments

Developing and delivering timely, high-quality services and work products
What we look for
You have an agile, growth-oriented mindset. What you know matters. But the right mindset is just as important in determining success. We're looking for people who are innovative, can work in an agile way and keep pace with a rapidly changing world.

You are curious and purpose driven. We're looking for people who see opportunities instead of challenges, who ask better questions to seek better answers that build a better working world.

You are inclusive. We're looking for people who seek out and embrace diverse perspectives, who value differences, and team inclusively to build safety and trust.

Qualifications.

Have or be working toward, a bachelor's degree in Computer Science, Computer Engineering, Data Science, Information Technology, or other related major

A strong combined background in application development and working with business process data

Proficiency in Microsoft Office, including Excel, Word and PowerPoint

Superior project management, interpersonal, communication, teaming and organizational skills

An analytical approach to work, with a focus on using data to overcome complex business challenges

Flexibility and willingness to travel as well as work beyond standard hours when necessary

A driver's license valid in the U.S.
What's in it for you
Accelerate your technical capabilities and transformative leadership skills with future-focused courses and development programs.

Broaden your horizons by working on highly integrated teams across the globe and collaborate with people of diverse backgrounds — both professionally and culturally.

Bring out the best in yourself with continuous investment in your personal well-being and career development.

Develop your own personal purpose and help us create a positive ripple effect on our teams, our business, clients and society – building a better working world, together.
What you can expect
Our approach to hiring utilizes several different formats throughout the course of the recruiting process.

In addition to speaking with our recruiters and client-serving professionals, we also leverage game-based assessments to assess your non-technical skills and attributes in a quick and engaging experience. This includes your collaboration style and your abilities to work with information and the use of pre-recorded video interviews (PRVI). PRVI technology provides a great opportunity for you to share more about your qualifications and interests, as well as to ask more specifics about EY and the role for which you are interviewing. It also provides you with the flexibility and convenience of completing at a time and place that works best for your schedule.

Additional interviews may be in the form of a live interview, either via video or in-person.
---
EY | Building a better working world
EY exists to build a better working world, helping to create long-term value for clients, people, and society and build trust in the capital markets.
Enabled by data and technology, diverse EY teams in over 150 countries provide trust through assurance and help clients grow, transform, and operate.
Working across assurance, consulting, law, strategy, tax, and transactions, EY teams ask better questions to find new answers for the complex issues facing our world today.
Service Line/Business Area Tax
Country/Region
United States