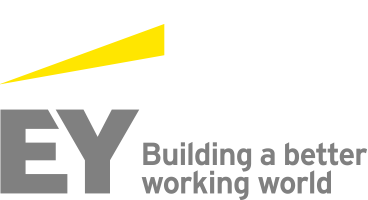 Job Information
EY

Contingent Workforce Recruiter

in

All

,

Bahrain
Contingent Workforce Recruiter
Core Business Services
Requisition # MAN002MM
Post Date Jan 18, 2021
As an EY MENA Contingent Workforce (CW) Recruiter at the Senior Associate rank supporting Contract Recruitment, youll be responsible for attracting, identifying, sourcing, qualifying, engaging and onboarding top contractor talent to fill both client serving and internally facing roles.
The Contingent Workforce Recruiter is responsible for building strong internal and external relationships and developing a network of key contacts to increase the pipeline of CW prospects for current and future openings. A deep understanding of the MENA labor laws, EY service lines and business units and an ability to promote and sell key differentiators of the firm is essential.
The CW Recruiter will be the face of Contingent Workforce recruitment to our candidates and business stakeholders and thus, will be expected to proactively record and communicate market knowledge, data insights, trends and intelligence to the relevant audiences.
Responsibilities:
Manage CW candidates through the entire attraction, interview, engagement and onboarding process from assessing candidate eligibility, to negotiating contractor offer terms and including initiating onboarding for new contractors.
Attraction, Sourcing & Qualifying:
Identify and qualify Contingent Workforce opportunities with business stakeholders

Leverage EY CW attraction tool to create talent pools - become a subject matter expert in this technology

Identify alternative sourcing strategies such as networking, social media and referral campaigns to build CW talent network

Work strategically to build diverse pipelines and attract underrepresented minority groups supporting our Diversity & Inclusiveness agenda

Partner closely with Experienced Hire Recruiters and Sourcing team to generate pipelines and share insights

Work with Recruitment leadership to assess productivity of the various sourcing channels

Manage manpower supply vendor relationships and record activities

Conduct pre-qualifying candidate interviews

Highlight key selling points of joining the EY Contingent Workforce to potential CW candidates to generate interest in contractor opportunities

Guide CW candidates through additional technical assessments/ interviews, case studies and due diligence process
Stakeholder and CW Case management :
Act as the main recruiting contact for key internal stakeholders and CW candidates

Manage start to end candidate engagement process through CW attraction tool to ensure all data is accurate and updated. Track and measure results

Work with core internal teams, the CW candidate and the business stakeholders to determine route to hire, lawful visa, contract engagement type and onboarding process.

Build and track individually tailored case files for each Contingent Worker

Develop relationships and provide regular updates to business stakeholders on pipeline development and individual CW case management
Market insights, best practice & reporting :
Scan the marketplace for trends and obtain information on competitive positioning. Make recommendations regarding how this information could affect hiring plans and/or sourcing strategies

Monitor and report on quality and quantity of applicants/ volumes/ trends/ skills/ compensation etc.

Gather feedback from the business and Contingent Workforce to identify process improvement areas to enhance user experience
Knowledge and skills requirements:
3 -6 years of experience in a contract recruitment environment in professional services, corporate or agency

In-depth knowledge of contract recruitment, hiring and immigration laws across the MENA region

Ability to quickly gain in-depth knowledge of the firms contractor recruitment policies, processes and protocols

Arabic language skills preferred

Capability to articulate and market EY contractor opportunities to CW candidates, navigate immigration landscape and negotiate/ close offers

Ability to quickly adapt to and act as a change agent to champion new technologies, tools and processes

Excellent in organizational skills; extremely detail and task oriented with the ability to work effectively in a complex and fast-paced environment with high volumes

Utilise strong customer focus, strategic thinking, emotional intelligence and a consultative approach to collaborate with internal and external stakeholders

Strong investigation, data analysis, research and market-mapping skills

Highly self-motivated with the ability to work independently and autonomously, while exhibiting exceptional team and client collaboration skills