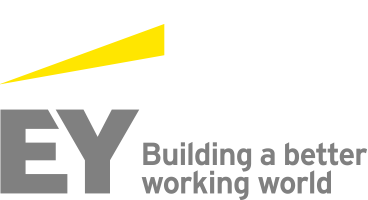 Job Information
EY

Audit Senior in Zurich, St. Gallen, Berne or in Basel – EY Financial Services Assurance

in

All

,

Switzerland
Audit Senior in Zurich, St. Gallen, Berne or in Basel – EY Financial Services Assurance
Assurance
Requisition # ALL003LV
Post Date Oct 21, 2020
In a world that's changing faster than ever, our purpose acts as our 'North Star' guiding our more than 300,000 people – providing the context and meaning for the work we do every day. In doing so, we play a critical role in building a better working world for our people, clients and communities. Thanks to our innovative services in auditing, tax consulting as well as transaction and management consulting, we proudly lead our clients into the future.
As the only one of the Big 4 with a specialist cross-border practice dedicated to the Financial Services Sector , we offer our clients seamless, consistent and high-quality services around the globe.
What you can expect – enrichingexperiences that will last a lifetime
You will work with some of the world's leadingBanks & Insurance companies and other multi- as well as national clientswhere we provide our audit services.

Develop and maintain productive workingrelationships with client personnel and assess clients' satisfaction.Proactively maintain contact with the client throughout the year.

Coordinating the translation of the groupaudit strategy to detailed audit programs for distribution to multipleexecuting locations.

You will help us to grow our dynamic practicethrough the development of trusted client relationships and high performingteams.

Furthermore, you will be involved in theaudits of Swiss subsidiaries and international companies headquartered inSwitzerland which prepare their financial statements in accordance with IFRS,US GAAP,Swiss GAAP FER, RVB and ORaccounting standards.

Delivery of FINMA supplementary audits onspecial audit topics
What you can contribute – skills forshaping the future
Bachelor or master's degreein accounting and finance, any additional qualification is a plus (e.g. you arecurrently studying to become a Swiss CPA or ACCA)

You have at least 2 – 4years audit experience, ideally gained within the Banking or Insurance sector.

Recent and direct workingexperience with IFRS, US GAAP, Swiss GAAP FER, RVB and OR accounting standards.

Thorough understanding ofthe current business environment, processes and systems landscape in the Bankingor Insurance industry.

Assertive and proactiveapproach, good organizational skills

Ability to networkeffectively within large organizations and build relationships with individualsand clients, based on doing the right thing.

You demonstrate integrity,respect and teaming.

You have energy, enthusiasmand the courage to lead.

Fluency English and advancedin German
Stick to your plans and realize your goalswith us! Design your career with EY in a culture that promotes diversity andeducation.
Internationalteam of highlymotivated professionals

Constant personal development with a steeplearning curve – a system of trainings, mentoring, counselling and on-the-joblearning

Modern working environment and equipment,fostering mobile working flexibility

Transparent performance-based recognition andprogression system

Acquire a fully accredited corporate MBA (EY Tech MBA)from Hult International Business School, whilst working with EY, completelyfree*
Your ambition is as bold as ours. As part of our high-performing teams, you'll build the tech skillsets and growth mindsets to become the leader you want to be. The leader the world needs. Harness our scale, our tech, our teams and our culture to realize your potential. Learn from the best, surround yourself with the curious, ask better questions to seek better answers. The exceptional EYexperience. It's yours to build.
Make the next step and apply for this position. Ref. No: ALL003LV. For further information please contact our recruitment team ( recruitment.switzerland@ey.com / +41 58 286 33 66).
* exception of EY contractors, interns and alumni.