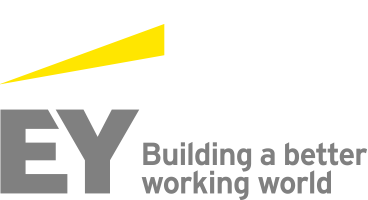 Job Information
EY

CT Lead Data Architect - US

in

Alpharetta

,

Georgia
At EY, you'll have the chance to build a career as unique as you are, with the global scale, support, inclusive culture and technology to become the best version of you. And we're counting on your unique voice and perspective to help EY become even better, too. Join us and build an exceptional experience for yourself, and a better working world for all.
EY is a global leader in assurance, tax, transaction and advisory services. Technology is at the heart of what we do and deliver at EY. Technology solutions are integrated in the client services we deliver and are key to our innovation as an organization.
Fueled by strategic investment in technology and innovation, Client Technology seeks to drive growth opportunities and solve complex business problems for our clients through building a robust platform for business and powerful product engine that are vital to innovation at scale. As part of Client Technology, you'll work with technologists and business experts, blending EY's deep industry knowledge and innovative ideas with our platforms, capabilities, and technical expertise. As a catalyst for change and growth, you'll be at the forefront of integrating emerging technologies from AI to Data Analytics into every corner of what we do at EY. That means more growth for you, exciting learning opportunities, career choices, and the chance to make a real impact.
The opportunity
Leads and oversees the development of large data architecture assignments to address complex business requirements, including design and deployment, ensuring alignment to broader organization objectives

Leads projects and resources involved in the design and deployment of the data architecture, ensuring the appropriate expectations, principles, structures, tools and responsibilities are in place to deliver excellence and risks are identified, managed and mitigated

Acts as an intermediary between the business/client community and the technical community, working with the business to understand and solve complex problems, by presenting solutions and options in a simplified manner for clients/business
Your key responsibilities include
Providing innovative and practical designs that account for the end-to-end solution for a data architecture that is in line with the business objectives

Leading in the creation, maintenance and monitoring of on-premise or cloud infrastructure, such as the design of end-to-end data platforms, development and operations of cloud management and design of distributed systems, handling structured and unstructured data

Staying up to date with changes in software and technology most relevant to EY, identifying packages and solutions that could meet solution requirements and developing request for proposal from vendors

Working across multiple data architecture projects with varied stakeholders, providing technical leadership and advisory services to the business by anticipating needs and potential objections

Mentoring and coaching junior members of the team and reviewing work undertaken by more junior members of the team acting as a best practice/quality resource

Articulating the end-to-end data management vision aligned to the broader organization strategy and objectives

Driving adherence to data management standards to promote optimization and consistency
Skills and attributes for success
Solution Architecture & Design - capability to help clients design solution architecture & requirements for feeding into package definition, solution build, etc. Includes technical system architecture, logical data models, networking models, hardware architecture & requirements. Architectures include: Conceptual IS service, Logical application, Physical application, Conceptual data, Logical data, Physical data, Conceptual platform services, Logical technology, Physical technology, Security, Transition, Architecture roadmap. Capability to define the models and standards by which data is sourced, stored, distributed and governed within an organization ​

Data Architecture and Design - capability to define the models and standards by which data is sourced, stored, distributed and governed within an organization

Enterprise Content Management - capability to define solutions that will catalog, organize and store an organization's internal unstructured information, e.g. word documents, emails etc.

Master, Reference and Meta Data Management - capability to develop solutions that define the master data (internal glossary of key data items), the reference data (external glossary of standard data items and values) and meta data (the data that describes the data set)

Vendor Package and Partner Selection - capability to identify software packages and solutions that could meet client solution requirements and develop requests for proposal (RFPs) from these vendors. Assist clients in the evaluation of the resulting proposals, including the package capabilities and fit to the requirements (business and technology), vendor proposals for pricing and support ​
To qualify for the role you must have
Experience designing and building Data Platforms integrating disparate data sources

Knowledge of Core Java/Scala

Expertise in Data Architecture, ETL, SQL

Expertise in working with MPP designs to speed the performance of huge databases that deal with massive amounts of data

Experience with streaming data and handling data queues to build real time data pipelines

Expertise in Azure, Azure Databricks, Azure SQL, Spark, Cosmos DB

Expertise developing dataflows using NiFi/ADF, Databricks

Advanced, hands-on design experience implementing large analytic warehouses, data fabrics and/or data lake houses

Advanced, hands-on experience in Spark architecture and implementation using several methods

Experience working with Distributed Message Systems like Kafka

Hands on experience with Python, PySpark or R

Expert in creating and analyzing complex SQL queries and procedures

Understanding of big data and distributed modern data architectures

Knowledge of creating ingestion workflows using Oozie or similar tools

Knowledge of security measures like HTTPS and Kerberos

Knowledge or data mesh principles and logical architecture for setting up data infrastructure
Required Data Modeling Skills
10+ years of business and data analysis experience, with familiarity of modern, commercial business processes including supply chain commercial data exchange, internal and external reporting requirements (operational, management, financial, tax and supervisory), financial auditing processes, etc.

5+ years data modeling experience, including managing data models and stores

Working knowledge of industry standard data models and open data standards

Experience in managing enterprise data assets in a large, complex organization(s)

Hands on experience with use of visual notations for expressing logical and physical data models, state transitions, transformation and versioning, ideally also data flows and business processes. Including UML, DPMN, ERDs, etc.

Understanding of Data Taxonomy and Information Science concepts including Ontology
Ideally, you'll also have
Experience using NoSQL databases

Advanced Analytics, ML and AI

Knowledge in Graph Databases, preferably Neo4J and Cypher

Neo4J and Graph Data Modeling

Azure Data Lake Store, Databricks Delta lakes

Experience developing Microservices

SAP HANA

Apache Cassandra

Experience working with wide-column and document databases
Education
M.S. in Actuarial, Behavior Economics, Computer Science, Data Analytics, Data Science, Econometrics, Engineering, IT, Cyber Security, or related field preferred
What we look for
Strong analytical skills and problem-solving ability

A self-starter, independent-thinker, curious and creative person with ambition and passion

Excellent inter-personal, communication, collaboration, and presentation skills

Customer focused

Excellent time management skills

Positive and constructive minded

Takes responsibility for continuous self-learning

Takes the lead and makes decisions in critical times and tough circumstances

Attention to detail

High levels of integrity and honesty
What we offer
We offer a competitive remuneration package where you'll be rewarded for your individual and team performance. Our comprehensive Total Rewards package includes support for flexible working and career development, and with FlexEY you can select benefits that suit your needs, covering holidays, health and well-being, insurance, savings and a wide range of discounts, offers and promotions. Plus, we offer:
Continuous learning: You'll develop the mindset and skills to navigate whatever comes next.

Success as defined by you: We'll provide the tools and flexibility, so you can make a meaningful impact, your way.

Transformative leadership: We'll give you the insights, coaching and confidence to be the leader the world needs.

Diverse and inclusive culture: You'll be embraced for who you are and empowered to use your voice to help others find theirs.
If you can demonstrate that you meet the criteria above, please contact us as soon as possible.
The exceptional EY experience. It's yours to build.
EY | Building a better working world
EY exists to build a better working world, helping to create long-term value for clients, people and society and build trust in the capital markets.
Enabled by data and technology, diverse EY teams in over 150 countries provide trust through assurance and help clients grow, transform and operate.
Working across assurance, consulting, law, strategy, tax and transactions, EY teams ask better questions to find new answers for the complex issues facing our world today.