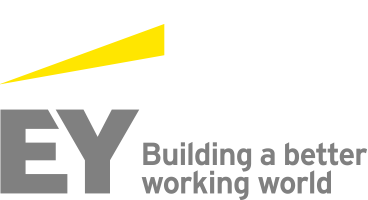 Job Information
EY
In-Office Meeting Experience Technical Lead

in

Alpharetta

,

Georgia
In-Office Meeting Experience Technical Lead
Core Business Services
Requisition # ALP001YH
Post Date Jun 11, 2019
Job Summary:
In our globalizing economy, the availability of expertise is becoming more and more distributed. End User Technology Experience enables EY professionals to meet the increasing demand for distributed expertise by providing productivity and collaboration solutions that empower them to work together where they want and how they want.
The Technical Lead is a highly skilled senior role bringing industry-leading technical expertise to support one or more Product Managers. He/she has a deep end-to-end understanding of all technical aspects of their services, and is the key integration point with other products/services. They will also lead other Engineering resources.
Essential Functions of the Job
The Technical Lead proactively bringsexpert level insights to EY's meeting room and related AV technologies to:
Bridge service components across on-premise and cloud environments, and across vendors, GDS and other supplying teams within EY

Seek out, identify and manage technical dependencies across the different products and services

Exert strong influence on the product portfolio strategy and long-term product roadmaps, utilizing insights from the Architecture & Experience team, various Engineers and vendor experts

Lead IOMX-team testing and evaluation of proposed products, and collaborate closely with Architecture & Experience when their Innovation team conducts evaluations

Direct and oversee all architectural and engineering activities in service delivery and service deployment, utilizing our Architecture, GDS and vendor organizations

Act as the final level escalation for major service outage resolutions

Actively maintain his/her technical skills, expertise and intimate understanding of vendor product roadmaps through industry networking, vendor relationships and NDA conversations

Oversee and ultimately own technical resolution of technical risks and vulnerabilities for the products

Manage and counsel IOMX Engineers
Knowledge and Skills Requirements:
History of working credibly with senior stakeholders

Adapts personal communication style to the style of others, develops rapport and stays calm under pressure or when escalating issues

Exhibits advanced oral and written English communication skills; uses these skills to ensure strong cross-cultural communication and set clear expectations up and down the organization

Proven ability to build trusting work relationships with people from a variety of cultures and countries

Utilizes all aspects of Emotional Intelligence to navigate interactions and complexities of the business environment and drive leadership performance in oneself and others

Proven industry-leading technical expertise with the product(s)

Good understanding of the financial aspects of the product(s)

Passionate, committedand determined
Other Requirements:
The role may require periodically working off-hours to manage escalations or collaborate with colleagues located globally. Limited travel may also be required.
Job Requirements:
Education:
Bachelor or Master degree in Information Technology or Business Management
Experience:
Proven experience designing configurations for, and supporting, meeting room and related AV technologies, including: interactive white boards, large form factor touch screens, wireless presentation devices, conference room cameras and sound bars, multi-function conference room controllers and other related technologies

Approximately 10-years' experience in a comparable executive leadership role

5-10 years' experience in an Architecture or Engineering role
Certification Requirements:
Industry technical certification for relevant product(s) very highly desired
EY provides equal employment opportunities to applicants and employees without regard to race, color, religion, sex, sexual orientation, gender identity, national origin, protected veteran status, or disability status.