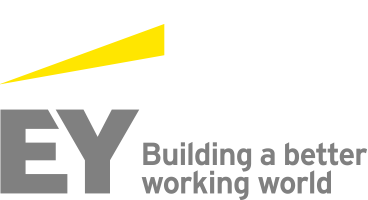 Job Information
EY

Join EY Technology Consulting Services_Submit Your CV

in

Athens

,

Greece
Join EY Technology Consulting Services_Submit Your CV
Consulting
Requisition # ATH000GX
Post Date Feb 17, 2021
At EY, you'll have the chance to build a career as unique as you are, with the global scale, support, inclusive culture and technology to become the best version of you. And we're counting on your unique voice and perspective to help EY become even better, too. Join us and build an exceptional experience for yourself, and a better working world for all.
Seize the opportunity to transform how businesses work and harness the latest technologies to power human enterprise and unleash your potential.
A career in technology that will change the world. At EY, its yours to build.
The opportunity
Could you help solve the world's toughest challenges? Imagine working alongside businesses that are using artificial intelligence (AI) to detect cancer earlier in patients. Imagine helping clients to prevent cyber hacks by implementing blockchain technology. Imagine working with advanced analytics to help farmers increase food production.
It's meaningful work, every single day. You'll drive long-term value using technology across every industry, helping clients find inventive solutions to their business problems. You'll help them grow, while discovering limitless opportunities to develop yourself.
As well as developing your technical expertise, you'll learn about business strategy and gain industry knowledge. You'll collaborate with different cross-functional teams, with the freedom and ability to explore new prototypes and design your own solutions. You'll be transforming businesses, one idea at a time.
Youll have a wide-ranging choice of technology roles across our business. So whether youre a data specialist, a software engineer, a tax technologist, a technology consultant or a solution architect, you'll find a technology career as unique as you are.
Responsibilities, Qualifications, Certifications - External
General indicative qualifications
Excellent academic background, including both at a minimum a bachelor and a master degree in: Computer Science & Engineering, Information Technology & Electrical Engineering, Data Science, or other related field.Ph.D. will be considered an asset.

Strong written and verbal communication, both in English and Greek.Knowledge of additional languages will be considered an asset.

Strong analytical, problem solving and critical thinking skills.

Willingness and ability to travel and work abroad for international projects.

Strong presentation skills.

Completed military obligations (where applicable).

No previous working experience is required, although it will be considered an asset.

Professional certifications will be considered an asset.
On-the-job indicative qualifications
Strong skills in programming (Java and/ or .NET), web technologies (JSP/JSF and/ or ASP.NET, HTML, CSS, XML/ XSL, JavaScript) and databases (one or more: Oracle 11g or newer, MS SQL Server 2008 or newer, IBM DB2, No-SQL databases).

Depending on role, skills in enterprise application integration using modern techniques (e.g., web services, messaging & queues, distributed trasnactions etc.) and platforms (e.g., IBM WebSphere ESB/ Integration Bus, Microsoft BizTalk Server, Oracle ESB/ Data Integrator, TIBCO ActiveMatrix etc.) will be considered an asset.

Cyber security program assessment and management

Understanding of IT risk management concepts, such as risk identification, risk profiling, risk assessment, key risk indicators, process risk and control frameworks, identification of business related risk etc

Attack & penetration testing methods, techniques and tools

Hands-on experience in one or more security related platforms such as firewalls, IDMs, Vulnerability management/assessment tools, IDS/IPS, GRC, Data Classification, DLP, BYOD Management, etc

IT audit procedures, including planning, evaluation, control testing, reporting, deficiency remediation and follow-up

Compliance auditing

Knowledge of IT architecture design; operating systems; database management systems and networks

Data management (e.g. experience in data modeling, design and implementation of an ETL solution, design and implementation of an operational data store and/or data warehouse, etc)
What we look for
What's most important is that you're dedicated to working with your colleagues as part of a high-performing team. You'll need to demonstrate enthusiasm, high motivation and passion to develop fast in a multinational working environment. You'll need to thrive in picking up new skills and talents as you go, so natural curiosity, a lot of questions and the confidence to speak up when you see something that could be improved are essential. If you've got the right combination of technical knowledge and communication skills, this role is for you.
What we offer
EY is committed to being an inclusive employer and we are happy to consider flexible working arrangements. We strive to achieve the right balance for our people, enabling us to deliver excellent client service whilst allowing you to build your career without sacrificing your personal priorities. While our client-facing professionals can be required to travel regularly, and at times be based at client sites, our flexible working arrangements can help you to achieve a lifestyle balance.
Continuous learning: You'll develop the mindset and skills to navigate whatever comes next.

Success as defined by you: We'll provide the tools and flexibility, so you can make a meaningful impact, your way.

Transformative leadership: We'll give you the insights, coaching and confidence to be the leader the world needs.

Diverse and inclusive culture: You'll be embraced for who you are and empowered to use your voice to help others find theirs.
If you can demonstrate that you meet the criteria above, please contact us as soon as possible.
The exceptional EY experience. It's yours to build.
Apply now.
#LI-DNI