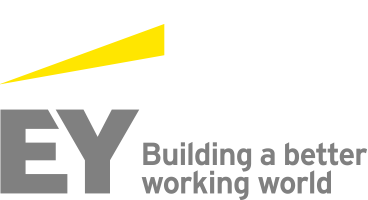 Job Information
EY

IT Advisor, Performance Improvement -Technology Consulting - (Digital Data and Analytics – Data Engineer)(Manager)(Multiple Positions)

in

Atlanta

,

Georgia
IT Advisor, Performance Improvement -Technology Consulting - (Digital Data and Analytics – Data Engineer)(Manager)(Multiple Positions)
Consulting
Requisition # ATL004VB
Post Date Jul 17, 2020
IT Advisor, Performance Improvement -TechnologyConsulting - (Digital Data and Analytics – Data Engineer)(Manager)(MultiplePositions) , Ernst & Young U.S. LLP, Atlanta, GA.
Help clients navigate the complex world of modern data analytics. Provide clients with a unique business perspective on how Data Analytics can transform and improve their entire organization, applying a data driven approach (KPIs) in tying technology solutions to specific business outcomes. Meet client goals by deliver the latest in data technologies and practices to design, build and maintain scalable and robust solutions that unify, enrich and analyze data from multiple sources. Analyze business needs and clarify problems, seeking opportunities for improving methods and outcomes. Communicate findings, recommendations, and opportunities to improve data systems and solutions. Apply a deep understanding of database technology, concepts, tools, features, functions and benefits of different approaches to design, architect, and develop solutions leveraging relational and NoSQL database technologies to ingest, process and analyze large, disparate data sets. Unify, enrich and analzye customer data to derive insights and opportunities. Seek information to learn about emerging methodologies and technologies. Collaborate, influence and build consensus.
Full time employment, Monday – Friday, 40 hours per week, 8:30 am – 5:30 pm.
MINIMUM REQUIREMENTS:
Bachelor's degree in Mathematics, Information Systems, Statistics, Computer Science, or a related field of study and 5 years of post-baccalaureate, progressive related work experience; or a Master's degree Mathematics, Information Systems, Statistics, Computer Science, or a related field of study and 4 years of related work experience.
Must have 4 years of professional services or consulting experience
Must have 4 years of hands-on experience with various relational and NoSQL database technologies, including SQL Server, DB2, Oracle, Cassandra, MongoDB, Azure DB or Neo4J.
Must have 2 years of hands on experience with architecture and implementation of data warehouse and ETL solutions
Must have 3 years of experience with logical and physical data modeling
Must have 4 years of experience with SQL, C#, R and Typescript/Javascript.
Must have 2 years of experience in API development and 3-tier application development
Must have 2 years of experience with big data platforms, Microsoft Azure technologies and server-less environment
Must have 2 years of experience leading teams of data professionals
Requires travel up to 80%.
Employer will accept any suitable combination of education, training or experience.
TO APPLY: Please apply on-line at ey.com/en_us/careers, and click on "Find jobs" (Job Number – ATL004VB).
EY provides equal employment opportunities to applicants and employees without regard to race, color, religion, age, sex, sexual orientation, gender identity/expression, national origin, protected veteran status, disability status, or any other legally protected basis, in accordance with applicable law.
This particular position at Ernst & Young in the United States requires the qualified candidate to be a "United States worker" as defined by the U.S. Department of Labor regulations at 20 CFR 656.3. You can review this definition at https://www.gpo.gov/fdsys/pkg/CFR-2011-title20-vol3/pdf/CFR-2011-title20-vol3-sec656-3.pdf at the bottom of page 750. Please feel free to apply to other positions that do not require you to be a "U.S. worker".