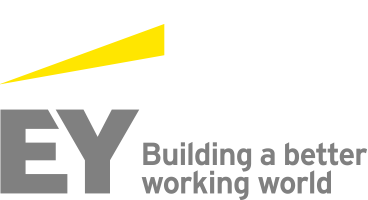 Job Information
EY

Senior- Pega Business Architect

in

Atlanta

,

Georgia
Senior- Pega Business Architect
Consulting
Requisition # ATL0056V
Post Date 2 days ago
EY is seeking highly skilled, driven and collaborative Senior Business Architect (SBA ) with excellent business architecture / business analyst skills, consulting experience and communications skills. You will be responsible for leading and/or participating in key business track activities and delivery of innovative business solutions during projects for top-tier customers driving Pegasystems Digital Process Automation (DPA) / Business Process Management (BPM) projects.
The opportunity
The Pega Senior Business Architect (SBA) is a key leadership role within a Pega project. The SBA typically either is the lead architect the business track on a small to medium complexity project or provides support to a Pega Lead Business Architect (LBA) on more complex projects.
The SBA plays a significant role in facilitating a process that the allows the definition of business requirement, use stories and objectives and drive alignment with development and test teams through the lifecycle of the implementation. They are responsible for interfacing on a regular basis with the business Product Owner to capture the objectives and requirements associated with the proposed application.
The SBA manages and directs all the other Business Architects / Business Analysts with their tasks, priorities and drives a process to confirm the quality of the artifacts being produced are at the highest standard possible.
Your key responsibilities
As a Pega Senior Business Architect (SBA) at EY you will be responsible for:
Managing and leading the EY Pega business analysts and the client Product Owner and Business Subject Matter Resources and their work efforts week to week on small to medium complexity projects

Lead the business team in gathering requirements and choosing the best way to implement requirements leveraging the Pegasystems software and leading implementation practices

Drives the detailed documentation of objectives user stories / requirements and confirms they are the highest quality and accuracy in all business documents produced.

Personally develops User stories and other deliverables.

Drive documentation User Stories adequately represent the needs of the business and meet all requirements

LBA's drive the accurate and thorough identification and documentation of business rules.

LBA's assist with Pega class structure design from the perspective of the business needs.

LBA's analyze business data and other client artifacts to drive alignment with design, development and testing activities of the overall team

Assist with the draft UI and draft flow development as required.

Validate the business test scripts adequately test the application under various conditions.

Be a trusted advisor to our clients
Additionally, we expect all our consultants to also get involved with adding value to the practice and our people. Some of these activities can include:
Business development and proposal response support

Participation in development of industry specific Pega solutions

Mentoring, coaching or acting as a Career Counselor to more junior resources
Skills and attributes for success
The following are minimum requirements for the Senior Business Architect (SBA) candidate. Candidates with more years of experience than the minimum listed are highly preferred.
Pega and delivery experience

3 years Pega experience minimum (more then 3-4 years preferred)

1-2 years minimum as Pega SBA or preferably SBA being the primary lead on a Pega business architecture track

Has worked on at least 2 to 3 full lifecycle Pega projects (inception through Go Live)

Has acted as Senior Business Architect during sprint planning, implementation sprints as well as any relevant test phases

Has participated in BA activities during test phases.

Background with Pega strategic applications (industry or horizontal) a plus

Consulting & Domain Experience

5-10 years total consulting experience with a relevant consulting firm

5-8 years Business Analyst or Business Architect experience.

Industry experience 1-2 year minimum / 2-4 years or more preferred (e.g. banking, insurance, healthcare, life sciences, etc.)

CRM implementation background - with Pega or other technologies (optional yet desirable)

Pegasystems and Agile certifications

Certified Pega Business Architect (CPBA) – Required

Scrum certification or agile equivalent – optional / highly preferred

Certified Systems Architect (CSA) – optional / highly preferred

Pega Certified Decisioning Consultant – optional / preferred

Certified CPM Architect (CCA) – optional / preferred

Pegasystems training
We expect that all of our candidates have taken formal Pega training. We highly prefer training taken directly from Pega Academy or through Pega instructor lead training but are open to evaluate training provided by other Pega partners. The minimum training and optional / preferred are listed below:
Business Architect (required)

System Architect (optional /preferred)

Decisioning Consultant (optional / preferred)
Ideally, you'll also have
· An advanced degree or MBA
· Coaching and mentoring skills
· Ability to travel
What we look for
The person filling the Senior Business Architect (SBA) has the following attributes:
Excellent team building and team motivation skills.

Drives the business team to meet the objectives and deadlines of the project, yet very collaborative.

Excellent communication skills. Able to effectively communicate to all levels from executives to Project Managers and to team members.

Strong documentation and writing skills. Competent at building client presentations (Powerpoint).

Excellent meeting facilitation skills. Can facilitate business requirement and design workshops and other key business team sessions. Can drive a team to timely decision-making during workshops.

Highly motivated in driving success and delivering quality and within project timelines. Has pride in delivering high value solution design and successful projects. Has a proven track record for successful projects.

Is very collaborative with the configuration team and ensures that what is being developed by the configurations team truly meets the business team's vision and requirements. While the configuration team resources are responsible for conducting unit test on their deliverables, ultimately the LBA is responsible for the final unit test validation.

Is very collaborative with the test teams and ensures that the test cases / scripts that are developed are in full alignment with the business requirements and use cases. Validates test cases and helps the test team ensure they are accurate and thoroughly testing the application.

The LBA is highly detail oriented and looks beyond just the needs of the business team. Ensures that the business artifacts (Requirements documents, user stories and other artifacts) are of the highest level of quality, completeness and accuracy. Ensures that the business documents are easily translated to technical specifications that the configuration team can build the solution off of, and for the test team to develop quality test cases/scripts.

Creative and strategic thinker. Is viewed by customers and colleagues as a Though Leader and a Trusted advisor. Drives innovative business solutions by guiding the business team – rather than just an order taker of requirements.

Has industry domain experience and leverages that experience to drive innovative solutions and recommendations to our customers. Preferred industries include Financial Services, Insurance, Healthcare, Life Sciences and government.

Drives enablement of customer Business Analyst and Product Owner resources on Pegasystems technology, business design, BPM and methodology best practices.
We offer a competitive compensation package where you'll be rewarded based on your performance and recognized for the value you bring to our business. In addition, our Total Rewards package includes medical and dental coverage, both pension and 401(k) plans, a minimum of 18 days of paid time off with additional time based on your level and years of service plus 12 observed holidays, and a range of programs and benefits designed to support your physical, financial and social well-being.
About EY
As a global leader in assurance, tax, transaction and advisory services, we hire and develop the most passionate people in their field to help build a better working world. This starts with a culture that believes in giving you the training, opportunities and creative freedom to make things better. So that whenever you join, however long you stay, the exceptional EY experience lasts a lifetime.
If you can confidently demonstrate that you meet the criteria above, please contact us as soon as possible.
Join us in building a better working world. Apply now.
EY provides equal employment opportunities to applicants and employees without regard to race, color, religion, sex, sexual orientation, gender identity, national origin, protected veteran status, or disability status.