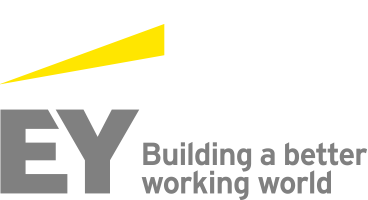 Job Information
EY

USA - National Consulting - Wavespace Design Strategist - Staff - Winter 2022

in

Atlanta

,

Georgia
USA - National Consulting - Wavespace Design Strategist - Staff - Winter 2022
336481
CA-San Francisco, GA-Atlanta, IL-Chicago, NC-Charlotte, NY-New York, WA-Seattle
---
At EY, you'll have the chance to build a career as unique as you are, with the global scale, support, inclusive culture and technology to become the best version of you. And we're counting on your unique voice and perspective to help EY become even better, too. Join us and build an exceptional experience for yourself, and a better working world for all.
---
EY Wavespace Design Strategist Staff Consultant
What if your career could have a lasting impact on you, and on the world?
Here at EY, you'll have the chance to build a truly exceptional experience. We'll empower you with the latest technology, surround you with high-performing teams, and provide the global scale and diverse and inclusive culture you need to discover your full potential. Through our coaching and training programs, you'll develop the skillsets you need to stay relevant today and in the future – all while building a network of colleagues, mentors, and leaders who will be on the journey with you at EY and beyond.
The exceptional EY experience. It's yours to build.
The opportunity: your next adventure awaits
As a member of the EY Wavespace team (EY's growth and innovation capability), you will have the opportunity to work with global clients to understand and address some of their largest and most complex challenges, and ultimately improve and drive sustainable business results. We enable organizations to identify and address their most critical issues, ranging from strategic direction and alignment, digital disruption and organizations responses to the pace of change, whether technological, political or societal in nature.
The nature of work focuses on the planning, design and facilitation of collaborative experiences. Our approach is grounded in a number of methodologies, of which design thinking is core; however, you will also engage with the entire consulting, tax, assurance, and strategy and transactions value chains, including program and change management.
As an experience designer, you will be a key resource supporting large scale experiences for our client's business transformation projects. Team members frequently need to engage with unfamiliar groups who are operating under high pressure and create the environment that empowers them to rapidly understand challenges, identify options for potential resolution and to steer them towards a set of action-oriented outcomes.
What we look for
· Candidates with an undergraduate degree in fields related to graphic design, experience design, design strategy, or multi-disciplinary design.
· Candidates pursuing a MBA/Masters and approximately 1-3 years of prior work experience, related to customer experience design .
· You have an agile, growth-oriented mindset. What you know matters. But the right mindset is just as important in determining success. We're looking for people who are innovative, can work in an agile way and keep pace with a rapidly changing world.
· You are curious and purpose driven. We're looking for people who see opportunities instead of challenges, who ask better questions to seek better answers that build a better working world.
· You are inclusive. We're looking for people who seek out and embrace diverse perspectives, who value differences, and team inclusively to build safety and trust.
· You are a structured thinker. We're looking for people who have an ability to identify and communicate efficiently the different components of an analysis or conceptual structure of a problem or situation.
· You possess advanced analytical and collaborative problem-solving skills. We're looking for people that demonstrate the ability to conceptualize components of a business issue to aid in the analysis and definition of solutions.
· Excellent presentation skills, the ability to communicate complex technical concepts simply and effectively to all audiences using sketches, storytelling, mood boards/storyboards, wireframes, user flows, interactive prototypes, and/or data visualizations
· The ability to help design workshops with clients to understand needs, articulate vision, and help design strategies and experiences that meet their vision and needs
· A passion for design strategy and innovation, including a solid understanding of industry including technology, challenges, leading practices, and trends
· A willingness and ability to travel up to 40-60% to client sites
· A driver's license valid in the U.S.
What's in it for you
Accelerate your technical capabilities and transformative leadership skills with future-focused courses and development programs.
· Broaden your horizons by working on highly integrated teams across the globe and collaborate with people of diverse backgrounds — both professionally and culturally. (Mandatory)
· Bring out the best in yourself with continuous investment in your personal well-being and career development.
· Develop your own personal purpose and help us create a positive ripple effect on our teams, our business, clients and society – building a better working world, together. (Mandatory)
· An attractive and competitive compensation and benefits package that includes, but is not limited to medical, dental and vision, pension and 401(k)plans, a flexible vacation policy, 19 observed holidays and a range of benefits designed to support your physical, financial and social well-being.
What you can expect
Our approach to hiring utilizes several different formats throughout the course of the recruiting process. In addition to speaking with our recruiters and client-serving professionals, we also leverage game-based assessments to assess your non-technical skills and attributes. This includes your collaboration style and the ability to work with information in a quick and engaging experience. Interviews may be in the form of a live interview, either via video or in-person, and will include a blend of behavioral and case style interviews.
---
What we offer
We offer a competitive compensation package where you'll be rewarded based on your performance and recognized for the value you bring to our business. In addition, our Total Rewards package includes medical and dental coverage, pension and 401(k) plans, and a wide range of paid time off options. Under our flexible vacation policy, you'll decide how much vacation time you need based on your own personal circumstances. You'll also be granted time off for designated EY Paid Holidays, Winter/Summer breaks, Personal/Family Care, and other leaves of absence when needed to support your physical, financial, and emotional well-being.
• Continuous learning: You'll develop the mindset and skills to navigate whatever comes next.
• Success as defined by you: We'll provide the tools and flexibility, so you can make a meaningful impact, your way.
• Transformative leadership: We'll give you the insights, coaching and confidence to be the leader the world needs.
• Diverse and inclusive culture: You'll be embraced for who you are and empowered to use your voice to help others find theirs.
If you can demonstrate that you meet the criteria above, please contact us as soon as possible.
The exceptional EY experience. It's yours to build.
EY | Building a better working world
EY exists to build a better working world, helping to create long-term value for clients, people and society and build trust in the capital markets.
Enabled by data and technology, diverse EY teams in over 150 countries provide trust through assurance and help clients grow, transform and operate.
Working across assurance, consulting, law, strategy, tax and transactions, EY teams ask better questions to find new answers for the complex issues facing our world today.
EY is an equal opportunity, affirmative action employer providing equal employment opportunities to applicants and employees without regard to race, color, religion, age, sex, sexual orientation, gender identity/expression, national origin, protected veteran status, disability status, or any other legally protected basis, including arrest and conviction records, in accordance with applicable law.
Service Line/Business Area Core Business Services
Country/Region
United States