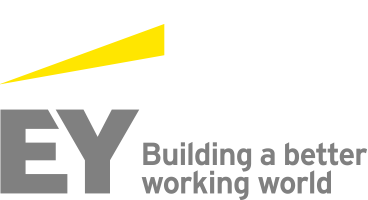 Job Information
EY

Lead Solutions Architect

in

Auckland

,

New Zealand
Lead Solutions Architect
Consulting
Requisition # AUC000ZU
Post Date Nov 05, 2020
The Covid-19 pandemic is creating seismic challenges around the world. Our purpose, to build a better working world, has never been more important. Life at EY has been transformed dramatically but our strong culture of flexible and remote working has helped EY people navigate new ways of working and remain connected with each other and our clients.
A better working world truly starts with the people at EY who are building it every day. Now more than ever we need talented people from diverse backgrounds to help our clients navigate the complexities of this Transformative Age: people with the passion, curiosity and drive to make things better.
Pleasenote at this time we can only take applications from people who are NZ citizensor residents due to the COVID-19 pandemic and border restrictions.
Theopportunity
Our Technology Advisory team at EY in Wellington are seeking people who want to be part of something bigger. We are recruiting self-starters, people passionate about making a difference and those keen to inspire others to follow on this journey at a firm which is ranked the #1 professional services employer in Universum's 'most attractive employer' for the third consecutive year.
Our Wellington technology team has a strong focus on the Government and Public Sector, and within this, your opportunity is to:
Lead and oversee the development oflarge solution architecture assignments to address complex businessrequirements, which could include design of the functional architecturefor multiple functions of the enterprise, including design and deploymentof an entire solution

Evaluate solutions to ensure that theyare in alignment with the broader organization's mission, strategy /objectives, capability and processes using industry recognizedarchitectural models and roadmaps

Lead the design and deployment of thesolution architecture, ensuring the appropriate expectations, principles,structures, tools and responsibilities are in place to deliver excellenceand risks are identified, managed and mitigated

Act as an intermediary between thebusiness / client community and the technical community, working with thebusiness to understand and solve complex problems, by presenting solutionsand options in a simplified manner for clients / business​
Your keyresponsibilities:
Provide innovative and practical designsthat account for the end-to-end solution of a system that is in line withthe business objectives, which could include the design of the functionalarchitecture for multiple functions of the enterprise

Analyse the chosen technologies againstthe implied target state and leverages deep operational knowledge toidentify technical and business gaps

Stay up to date with changes in softwareand technology most relevant to EY and promotes the use of new solutionsand emerging technologies to maximize efficiency, reliability and valueperforming cost benefit analysis of new IT products to be used in solutionarchitecture

Work across multiple solutionarchitecture projects with varied stakeholders such as enterprisearchitects, engineering teams, business analysts, and test teams,providing technical leadership and advisory services to the business byanticipating needs and potential objections

Mentor and coach junior members of theteam and review work undertaken by more junior members of the team acting asa best practice / quality resource

Develop and implement an ongoingcommunication plan to educate stakeholders on the purpose and benefits ofsolution architecture

Contribute to the development ofarchitecture governance structures, methodologies and complianceactivities​
Skills and attributes for success:
Has an expert understanding of solutionarchitecture and can apply this in the development of new solutionarchitecture systems

Broad understanding of IT services, includingservice offerings, technical standards and policies, technical andbusiness strategies as well as organizational structure

Understands EY organizational structureto facilitate work beyond the immediate technical team

Expert knowledge in a particularbusiness function or multiple functions, e.g. HR and/or Finance businesspractices

Has deep operational knowledge of thebusiness and technical capabilities of the current state architecture toidentify opportunities where business and technical change can delivervalue

Has deep understanding of the end to endcapability of the technical components being proposed in solutionsin order to match technical capabilities to value levers identified fromoperational knowledge

Possesses deep knowledge on solutionarchitecture related to multiple problem domains​ from a business and a technicalviewpoint

Managed the end-to-end lifecycles of asolution architecture project
Ideally you'll also have
Leadership capability and proven abilityto manage difficult stakeholders

Experience supporting peer teams andresponsibilities; such as infrastructure, operations, enterprisearchitecture, info-security
What working at EY offers
We offer a competitive remuneration package where you'll be rewarded for your performance. In addition, our comprehensivepackage can be tailored to your individual needs, to give you the freedom to manage your role in a way that's right for you. This includes;
a variety of flexible working and leave arrangements

personalisedincluding coaching and support to help you build your career and access to formal learning so you can develop the skills you'll need to thrive in the future

a range of tools and benefits to guide and support your health and wellbeing throughout your entire EY career
About EY
At EY, we hold a collective commitment to foster an environment where all differences are valued and respected, practices are equitable, and everyone experiences a sense of belonging. Through our inclusive leadership behaviours, a variety of internal networks, flexible working and mentoring programs, you will have the support and flexibility to build an exceptional career.
EY is committed to making reasonable adjustments to provide a positive, barrier-free recruitment process for people with disability. If you require any adjustments to the recruitment process in order to equitably participate, we encourage you to advise us at the time of application viaorphone +64 9 300 7044.
We understand the importance of social distancing at this time so our recruitment and onboarding process will be managed virtually so we can continue to prioritise the safety and wellbeing of EY people, clients, guests and the broader public.
The exceptional EY experience. It's yours to build. ​
Apply now.
The preferred applicant will be subject to employment screening by EY or by their external third-party provider.
© 2020 Ernst & Young, New Zealand. All Rights Reserved.
#LI-EYNewZealand