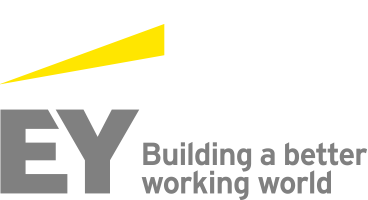 Job Information
EY

Business Consulting, Risk -Technology Risk (Manager) (Multiple Positions) (347081)

in

Baltimore

,

Maryland
Business Consulting, Risk -Technology Risk (Manager) (Multiple Positions) , Ernst & Young U.S. LLP, Baltimore, MD.
Plan and perform IT-related external and internal audit and attestation procedures for private and public companies. Consistently apply professional standards, including PCAOB rules and regulations and AICPA attestation standards. Provide audit and attestation services, demonstrating the value of risk management above and beyond the regulatory and compliance mandates. Apply IT-related, data analytics and internal control knowledge to deliver high quality engagements, addressing financial, operational and compliance risks, strengthening internal control and improving and protecting business performance while providing business insights and value to clients. Understand the client's industry and recognize key performance drivers, business trends, and emerging technology and industry developments. Stay informed of general business and economic developments and their effect on the client. Maintain long-term client relationships and networks. Manage and motivate teams of professionals with diverse skills and backgrounds. Consistently deliver quality client services by monitoring progress. Demonstrate in-depth technical capabilities and professional knowledge. Maintain long-term client relationships and networks. Cultivate business development opportunities.
Full time employment, Monday – Friday, 40 hours per week, 8:30 am – 5:30 pm.
MINIMUM REQUIREMENTS:
Must have a Bachelor's degree in Business, Accounting, Finance, Computer Science, Information Systems, Engineering, Law or a related field and 5 years of progressive, post-baccalaureate related work experience. Alternatively, will accept a Master's degree in Business, Accounting, Finance, Computer Science, Information Systems, Engineering, Law or a related field and 4 years of related work experience.
Must have 4 years of experience applying relevant technical knowledge of one the following:
IT integration of financial statement audits;

SOX-related controls;

Internal controls;

IT-related internal and/or external audits, including service organization controls reporting engagements;

Risks and Control of ERP implementation and/or ERP security and controls reviews (Oracle, SAP, PeopleSoft).
Must have 4 years of work experience with a mid-to-large size public accounting firm, professional consulting firm, or within industry.
Must have 2 years of experience in managing and supervising teams of professional employees and mentoring team members through development feedback and performance processes.
Must have 1 year of experience in project management for large scale process, risk, controls, audit, or technology projects and programs, preparing and delivering reports, and giving presentations to clients.
Must be eligible to obtain CPA, CA, CISA, CIPP, CBCP, CGEIT, CFE, CIA, CISSP, CISM, CIPT, PMP and/or CMA certification within one year of hire.
Requires travel up to 50%, of which 15% may be international, to serve client needs.
Employer will accept any suitable combination of education, training or experience.
TO APPLY: Please apply on-line at ey.com/en_us/careers, and click on "Find jobs" ( Job Number – 347081).
EY provides equal employment opportunities to applicants and employees without regard to race, color, religion, age, sex, sexual orientation, gender identity/expression, national origin, protected veteran status, disability status, or any other legally protected basis, in accordance with applicable law.
This particular position at Ernst & Young in the United States requires the qualified candidate to be a "United States worker" as defined by the U.S. Department of Labor regulations at 20 CFR 656.3. You can review this definition at https://www.gpo.gov/fdsys/pkg/CFR-2011-title20-vol3/pdf/CFR-2011-title20-vol3-sec656-3.pdf at the bottom of page 750. Please feel free to apply to other positions that do not require you to be a "U.S. worker"