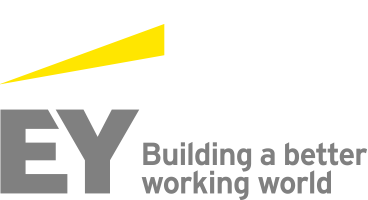 Job Information
EY

Advisory_Data and Analytics _SAS/Python, Staff

in

Bangalore

,

India
Advisory_Data and Analytics _SAS/Python, Staff
Advisory
Requisition # BLR003YW
Post Date Aug 12, 2019
Job Description:
EY's Financial Services Office (FSO) is a unique, industry-focusedbusiness unit that provides a broad range of integrated services thatleverage deep industry experience with strong functional capability andproduct knowledge. FSO practice provides integrated advisory services tofinancial institutions and other capital markets participants, includingretail and commercial banks, investment banks, broker-dealers, asset managers(traditional and alternative), insurance and trading companies, and theCorporate Treasury functions of leading Fortune 500 Companies.
Within EY's FSO Advisory Practice, Data and Analytics team solves big,complex issues and capitalize on opportunities to deliver better workingoutcomes that help expand and safeguard the businesses, now and in thefuture. We dive deep into big data to extract the greatest value and discoveropportunities in key functions like Banking and Insurance. We help you todetect fraud using forensic data analytics, learn what customers really want,help create new business models, manage risk and support complex transactiondecisions.
We combine technical progression with our commercial know-how. But we don'tstart with technology. Instead, we start with a question: What are the keyareas that require immediate assistance? Then we seek answers by analyzingthe data. This way we help create a compelling business case for embeddingthe right analytical practices at the heart of your decision-making.
We also recognize that when it comes to data analytics, technology isonly half of the equation. We help you deploy analytics into businessprocesses at a stage where significant decisions are made by the management.Organizational processes, culture and the human element are as critical astechnology for extracting the true value from data analytics.
Key Responsibilities
Able to write effective, scalable python/R/SAS code

Experience inprogramming, database management, data warehousing, and data analytics,and data reporting

Able to support engagements with data qualityanalysis, data migration and data integration needs

Demonstrate strong technical capabilities and knowledge of building and maintaininglarge volume data solutions

Design solutions for data aggregation, improve data foundationalprocedures, integrate new data management technologies and software into theexisting system and build data collection pipelines

Conducting of data discovery activities, performing root causeanalysis, and making recommendations for the remediation of data qualityissues.

Team playerin client engagements while consistently delivering quality deliverables.

Understandingbusiness, technical, and data requirements

Test anddebug programs

Provideproduct and design level technical best practices

Improvefunctionality / efficiency ofexisting systems

Coordinatewith internal teams to understand user requirements and providetechnical solutions

Building a quality culture

Foster teamwork and lead by example

Training and mentoring of project resources

Participating in the organization-wide people initiatives

Need to work as a team member to contribute in various technicalstreams of Data and Analytics implementation project.

Interact with the onsite coordinators

Completion of assigned tasks on time andregular status reporting to the lead
Mandatory Experience
Minimum 4+ years of experience on data analytics projects using Python(acceptable for R / SAS) programs

Development Technologies: Python, R, SQL, (good to have Spark, Pandas,Scikit learn)

Strong advanced SQL, data management, processing, analysis, andreporting skills

Ability to execute proof of concepts and implement projects inAdvanced Analytics using Statistical and Optimization techniques for derivingbusiness insights with measurable success

Client focused with good presentation, communication and relationshipbuilding skills.

To create Solution approach for innovative scenarios

To define hypothesis and to identify the analysis trail for the givenbusiness problem.

To collaborate with technology team and support the effective use ofdata and analytic techniques.

To validate the results/data outputs and articulate the insights tothe business team.

Drive the Business requirements gathering for data related projects

Intellectual curiosity - eagerness to learn new things

Ability to effectively visualize and communicate analysis results

Strong problem-solving skills & proactive attitude

Up-to-date of the latest industry regulations and have a keen interestin future technology trends

Should be able to identify profitable opportunities, sell-on at clientwork, make a significant contribution in supporting a marketproposition/capability and wider practice contribution

Should inspire change and make an impact within the team and in aclient organisation
DesiredExperience:
Familiarity with cloudsystems such as AWS, Azure and big data technologies

Good to have programming experience (e.g. application development orscripting languages – Perl, VBasic, VBScript, Unix Shell scripts)

Experience working withNoSQL in at least one of the data stores - HBase, Cassandra, MongoDB

Experience in Kafka,Apache Spark using SparkSQL and Spark Streaming or Apache Storm.

Good to have Knowledge of SAS base and SASmacro programming and SAS tools (e.g. SAS Enterprise Guide, SAS ManagementConsole and SAS Visual Analytics) will be an added advantage.

Experience working onBanking and Capital Markets

Experience using Agilemethodologies

Willingness to travel tomeet client needs

PriorClient facing skills