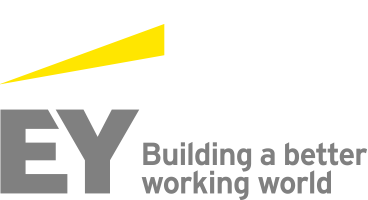 Job Information
EY

Analyst - Methods team

in

Bangalore

,

India
Analyst - Methods team
Core Business Services
Requisition # BLR00DKF
Post Date 2 days ago
Job Summary:
The Method Engineer is integral in the development of globally sanctioned methods and runbooks across all Sectors, Service Lines (SLs) and their domains. The Global Method program directly supports the Next Wave strategy in developing solutions for Exceptional Client Service through the capture and authoring of the latest successful scalable solutions to be deployed globally.
The Method Engineer has the ability to interact with, facilitate and in some cases help PMO method builds with the Method Lead. The Method Engineer GDS is responsible for the technical build of the method/runbooks in RMC and creating process flows using a modeling tool. The Method Engineer ensures the "Method to Develop a Method" standard approach is applied across all service line builds including leveraging Core Library components.
This is a permanent role with progressions.
Essential Functions of the Job:
Assists the Method Development Lead with the technical portion of the method build using Rational Method Composer

Assists in conducting the method design workshop and works with the Method Lead and SMRs to assist in developing content in the method design document and other supporting materials

Works with the Core Librarian to ensure the content from the method design is correctly built in the EY method platform which is Rational Method Composer (RMC).

Ensures the initial method design is complete and aligned with global methods standards (e.g., required content is provided, correct usage of elements and fields, leveraging reusable content) and is properly reflected in the technical tool.

Will help identify potential areas of reuse from the existing method content where those materials align with the method design.

Performs and will assist in the quality reviews of the published content from a technical and at times an end-user perspective, ensuring that it aligns with the design and that the final materials form a coherent and cohesive set of materials that are clearly going to assist our professionals. This includes running automated QA reports and addressing identified defects prior to submitting content for a formal QA review

Understands the development of process documentation in process modeling tool and relevant process building conventions

Create process flows in the selected modeling tool
Analytical/Decision Making Responsibilities:
Ability to adapt communication styles interacting with various levels, various SMR's in a multi-culture team environment.

Discretion in designing and delivering his/her services provided that activities are consistent with EY operating policies, Q&RM requirements and functional precedents

Ability to understand and assist in decomposing deliverables into work products supporting key digital enablers

Ability to help decompose existing collateral into component method parts

Ability to adapt to constantly changing work requirements while assimilating new information, analyzing it, and effectively applying it

Ability to take initiative and manage multiple deliverables, simultaneously, in a fast-paced and highly challenging environment

Willingness to ask questions and identify potential issues
Supervision Responsibilities:
Direct supervision responsibilities of other peers are not required at this level.

Will help influence subject matter resources indirectly in the improvement, implantation and support of Sector and SL service methods to meet the stakeholder's business requirements

Contributes to the internal training and development of learning material for the Global Methods Program
Knowledge and Skills Requirements:
Ability to adapt method solutions architecture using the standard Global Method build approach.

Experience using the eclipse IDE or other development background may be considered in lieu of direct RMC experience

Ability to develop good relationship skills, listening, prioritizing, and building relationships focused on developing and maintaining world-class service deliver

Ability and willingness to self-identify improvement opportunities based on experience, knowledge and ongoing analysis

Begin to understand ability of EY resources and processes, and the influence to engage them as necessary

Ability to development excellent sense of operational efficiency, judgment, tact, and decision-making ability

Strong written and verbal communication skills

Ability to proofread materials and address defects in spelling and grammar (English US)

Ability to adapt global content for reuse

Exhibits a good understanding of basic joint development skills including configuration management, work item management and defect tracking (report accurate defects/problems and follow-up to ensure fixes to assigned defects are accepted)

Basic graphics skills.

Rudimentary understanding of basic HTML including ability to use HTML views to debug published web pages, and insert predefined HTML code into pages or make simple changes like adding anchor tags, changing image size, or stripping out extra control characters

Technical aptitude in applying RMC concepts along with an appreciation of EY Global Business model is a plus

Prior experience with automated reporting tools such as BIRT is a plus.
Other Requirements:
International and domestic travel may be required at times.

Ability and flexibility to work in a virtual environment across multiple time zones

Flexibility to work non-standard hours
Job Requirements:
Education:
Bachelor's degree or equivalent work experience.
Experience:
2-4 years relevant experience in development of object-based solutions using available technology preferably RMC prior experience. Demonstrated use of business modeling tools, Microsoft suite of products including an understanding SharePoint solutions application.
Certification Requirements:
None