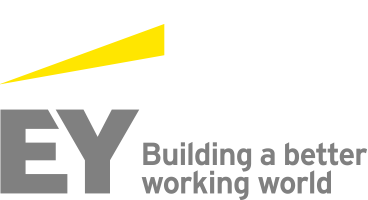 Job Information
EY

Associate Director - Sustainability Role

in

Bangalore

,

India
Associate Director - Sustainability Role
Core Business Services
Requisition # IND00EP3
Post Date May 12, 2020
EnvironmentalSustainability Leader – Corporate Responsibility –Associate Director
EY is on a journey to transform its positive impact by becoming an accelerator of sustainable, inclusive growth, advancing innovation and practices that enable as many people as possible to contribute to, and share in the benefits of, economic growth. This includes significantly increasing our social impact, operating responsibly across all aspects of our business, and combatting climate change.
EY Ripples is a new and exciting program that operationalizes the EY corporate responsibility strategy by mobilizing EY people to participate in skilled volunteering. By taking a consistent, global approach, we will engage and inspire thousands more of our people to give their time to work with beneficiaries and apply their knowledge, skills and experience. Consistency is achieved by focusing our attention on three strategic focus areas:
Working with impactentrepreneurs – we will help impact entrepreneurs to scale innovative businessmodels for tackling the causes and symptoms of social inequality byimproving their resilience, productivity and capacity for growth.

Supporting the nextgeneration - we willmentor young people to develop the mind-set and transferable skills theyneed most to find and sustain meaningful work in a transformative age,better equipping them to adapt and thrive whatever the future of workholds in store.

Advancing EnvironmentalSustainability – we will collaborate across a broadstakeholder landscape, directing EY people's skills towards scalingadoption of behaviors, technologies and business models that accelerateprogress toward a zero carbon, circular economy
The opportunity
We're looking for an environmental sustainability leader for EY Global Delivery Services (GDS). GDS is EY's service delivery vehicle and a dynamic and truly global delivery network. We have 38,000 people working across five countries – Argentina, China, India, the Philippines and Poland – and with teams from all EY service lines, geographies and sectors, playing a vital role in the delivery of the EY growth strategy. As a business, we are further embedding principles of responsibility, sustainability and inclusive growth in our own operations and throughout the EY value chain, to demonstrate that we meet the highest standards of ethical business.
GDS Environmental Sustainability Leader is a new and critical role in the GDS Corporate Responsibility function, serving as a key SMR for this specialized field and spearheading all GDS activities relating to improving GDS' environmental performance in the five countries we operate in and combatting climate change through our skill-based volunteering.
As a relatively new capability for GDS, the role has two main aspects. The role holder should leverage their experience and knowledge of leading practice to 1) drive significant improvements to environmental performance of our business operations (50%) and 2) develop a portfolio of CSR initiatives relating to the combatting climate change (50%) (Ripples).
This is a visible opportunity to lead, inspire and execute on EY's CR commitments, as well as promote and expand EY's brand recognition in the external market. The role holder should demonstrate a true passion for driving sustainable inclusive growth, using their position to connect change-makers across our networks, while channeling knowledge, skills and experience to tackle some of society's toughest challenges.
Your key responsibilities
Leverage a good understanding of leading practice, market insights and emerging trends in environmental sustainability to make significant and sustained contributions to the EY Inclusive Growth vision and CR functional strategy

Lead the delivery of all initiatives relating to environmental sustainability – leveraging leading practice and technology to develop GDS's internal capability, increase staff participation and drive considerable internal and external impact

Champion the development and testing of new initiatives relating to the environmental sustainability, maintaining a strong understanding of user needs to ensure continued service integrity and relevance to both beneficiaries and EY people

Ensure the overall integrity of the environmental sustainability portfolio, mitigating/managing the risks associated with such a large-scale deployment

Effectively partner with the Communications and Engagement team to create content and communication strategies that drive internal demand / participation for environmental sustainability initiatives

Collaborate with enabling functions and virtual teams to ensure the successful delivery of initiatives relating to the environmental sustainability (e.g. Finance, Risk, Legal, Security etc.)

Effectively partner with GDS Operations teams that interface with the environmental sustainability agenda (e.g. Travel, Real Estate, Workplace Services, and Procurement functions)

Maintain a strong understanding of local initiatives, credentials and impact stories, acting as a point of contact for GDS teams in all locations who are deploying initiatives relating to environmental sustainability

Attend key external events and build effective and collaborative relationships with EY Member firms in GDS locations, leading third-party organizations, academics and thought leaders

Effectively partner with GDS and Global teams to ensure that participation and impact relating to environmental sustainability initiatives are recorded, tracked and communicated

Advise on the alignment of local opportunities activities as required
Skills and attributes for success
Demonstrate a passion and understanding of the corporate responsibility agenda and trends/market activity relating to sustainability

Delivery focused with a proven ability to operationalize and lead complex portfolios of work, mitigate risk and manage multidimensional dependencies

Credible leader with the ability to operate both as a strategic thinker and an internal business operator

Innovative thinker with a strong interest in developing new ideas and the confidence to champion new ways of working with senior stakeholders

Ability to navigate complexity and deliver significant change using personal style, influencing skills and change methodologies

Strong ability to influence and build collaborative relationships with senior-level and virtual stakeholders

Demonstrate the knowledge, skills and abilities needed to establish and refine the strategies that drive brand as well as performance and continuous improvement

Ability to navigate complexity and successfully coordinate multiple initiatives in an evolving, high pressure environment

Ability to flex personal style and work across geographies and cultures

Strong team player who is comfortable working collaboratively, virtually and independently
To qualify for the role, you must have
Bachelor's degree or equivalent

Experience leading corporate environmental improvement programs (preferred)

Experience collaborating with third-party organizations

Experience engaging, influencing and building collaborative relationships with senior stakeholders

Experience leading diverse and virtual high-performance teams.
Ideally, you'll also have
Project management skills

Degree in Environmental Sciences (preferred)
What we look for
Ability to create measurable deliverables, passion towards environment and climate

Aptitude to translate thoughts into action

Thorough knowledge of ongoing trends and best practises from the market
Why join EY GDS
EY is committed to being inclusive of all dimensions of diversity to ensure every employee can be and bring their authentic self to work, every day. We are invested in your career and growth and aim to build an ecosystem that accommodates your needs and aspirations.
About EY
EY is a global leader in assurance, tax, transaction and advisory services. The insights and quality services we deliver help build trust and confidence in the capital markets and in economies the world over. We develop outstanding leaders who team to deliver on our promises to all of our stakeholders. In so doing, we play a critical role in building a better working world for our people, for our clients and for our communities.