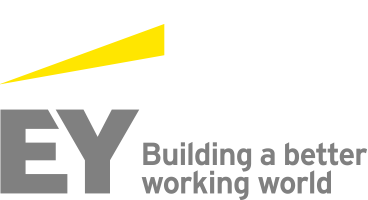 Job Information
EY

Automation Central_React_Senior Associate

in

Bangalore

,

India
Automation CentralReactSenior Associate
Assurance
Requisition # BLR006N3
Post Date May 21, 2020
Position Details
EY's GDS Assurance Digital team's mission is to develop, implement and integrate technology solutions that better serve our audit clients and engagement teams. As a member of EY's core Assurance practice, you'll develop a deep Audit related technical knowledge and outstanding database, data analytics and programming skills.
Ever-increasing regulations require audit departments to gather, organize and analyse more data than ever before. Often the data necessary to satisfy these ever-increasing and complex regulations must be collected from a variety of systems and departments throughout an organization. Effectively and efficiently handling the variety and volume of data is often extremely challenging and time consuming for a company.
EY's GDS Assurance Digital team members work side-by-side with the firm's partners, clients and audit technical subject matter experts to develop and incorporate technology solutions that enhance value-add, improve efficiencies and enable our clients with disruptive and market leading tools supporting Assurance.
GDS Assurance Digital provides solution architecture, application development, testing and maintenance support to the global Assurance service line both on a pro-active basis and in response to specific requests.
Requirements (including experience, skills and additional qualifications)
A Bachelor's degree (BE/BTech/MCA & MBA) in Computer Science, Engineering, Information Systems Management, Accounting, Finance or a related field with adequate industry experience.
Responsibilities:
Develop new components and features for our frontend app(s)

Write, audit, and improve our test coverage

Profile and improve our frontend performance

Building reusable components and front-end libraries for future use

Translating designs and wireframes into high quality code

Optimizing components for maximum performance across a vast array of web-capable devices and browsers
Technical skills requirements:
Strong proficiency in JavaScript, including DOM manipulation and the JavaScript object model

Thorough understanding of React.js and its core principles

Experience with popular React.js workflows (such as Flux or Redux)

Experience with a testing framework (Jest/Mocha)

Familiarity with newer specifications of EcmaScript is added advantage

Experience with data structure libraries (e.g., Immutable.js)

Knowledge of isomorphic React is a plus

Knowledge on Gulp

Familiarity with RESTful APIs

Knowledge of modern authorization mechanisms, such as JSON Web Token

Familiarity with modern front-end build pipelines and tools

Experience with common front-end development tools such as Babel, Webpack, NPM, etc.

Ability to understand business requirements and translate them into technical requirements

A knack for benchmarking and optimization
Nice to have skill
JSON and Rest API integration

Experience in Angular

Experience in Azure DevOps

Experience in Agile / Scrum methodology
Analytical/Decision Making Responsibilities:
An ability to quickly understand complex concepts and use technology to support data modeling, analysis, visualization or process automation

Selects appropriately from applicable standards, methods, tools and applications and uses accordingly

Ability to work within a multi-disciplinary team structure, but also independently

Demonstrates analytical and systematic approach to problem solving

Communicates fluently orally and in writing and can present complex technical information to both technical and non-technical audiences

Able to plan, schedule and monitor work activities in to meet time and quality targets

Able to absorb rapidly new technical information, business acumen, and apply it effectively

Ability to work in a team environment with strong customer focus, good listening, negotiation and problem-resolution skills
Additional skills requirements:
The expectations are that a Senior will be able to maintain long-term client relationships and network and cultivate business development opportunities

Provide high quality client services by directing daily progress of engagement work, informing engagement manager of engagement status, and managing staff performance.

Must have presentation skills ' ability to create PowerPoint deck to communicate solution architecture to various stakeholders.

Should have understanding and experience of software development best practices

Excellent business communication, Consulting, Quality process skills

Must be a team player