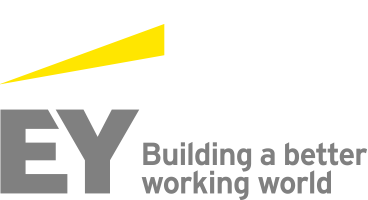 Job Information
EY

BCM_FIS_Manager_Technical-Architect

in

Bangalore

,

India
BCMFISManager_Technical-Architect
Consulting
Requisition # BLR008YB
Post Date Dec 18, 2020
Jobpurpose :
FISprofessionals with expertise and prior work experience on one or more of FISproducts – Retail, Corporate, Internet Banking, Mobile banking, Wealthmanagement, Payment suites
Yourclient responsibilities :
Needto work as a Technical Architect in one or more FIS projects.

Interfaceand communicate with the onsite coordinators

Completionof assigned tasks on time and regular status reporting to the lead

Regularstatus reporting to the Manager and onsite coordinators

Interfacewith the customer representatives as and when needed

Shouldbe ready to travel to customers locations on need basis
Your people responsibilities
Buildinga quality culture

Managethe performance management for the direct reportees, as per theorganization policies

Fosterteamwork and lead by example

Trainingand mentoring of project resources

Participatingin the organization-wide people initiatives
Mandatory skills :
Well versed in Technical aspects of the product and experienced in designing and oversee projects to ensure proper architecture is implemented

Good understanding of the FIS architecture, administration, configuration, data structure.

Develop prototype, define and own end-to-end Architecture from definition phase to go-live phase

Ensure clarity on NFR and address these requirements during Architecture definition phase.Define Logical, Technical & Physical views of Architecture.Define/Create reusable components/ frameworks & standards to be used & tools to be used and help bootstrap the engineering team

Technical : Design and Development experience in Core Java, EJB and J2EE Enterprise. Experience in Relational or hierarchical databases including Oracle, DB2, Postgres, MySQL, and MSSQL. Design and implement applications in a shared service bureau environment. Build on-line transaction processing (OLTP), batch and reporting systems. Exposure to SOA Architecture and Web service related technologies. Utilize UI technologies and frameworks including Spring, Hibernate, NodeJS, and JaggeryJS frameworks. Utilize development tools including Eclipse, Visual Studio, Subversion (SVN), Maven, and Git.

Working knowledge in one more of the functional areas such as Core, Retail/Commercial Deposits, Lending, Compliance, Including product parametrisation and set up.

Show in-depth knowledge on best banking practices and FIS modules like Deposits, Lending, Accounting, combined with good understanding of GL in FIS

Ability to handle crisis and steer the team in the right direction.

Excellent documentation skills such as preparing BRD, TSD

Excellent business communication skills

Other skills include Effort Estimation, Pre-sales support, engagement Assessments, Project planning, Conduct Training for clients/Internal staff

Good Leadership skills

Excellent client-facing skills

MBA/MCA/ BE / B.Tech/ equivalent with a sound industry experience of more than 12 years.
Preferred skills:
Database administration

Performance tuning

Prior Client facing experience