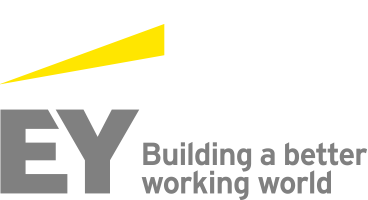 Job Information
EY

BTS_QS_Ireland_Bangalore_Senior

in

Bangalore

,

India
BTSQSIrelandBangaloreSenior
Tax
Requisition # BLR00B28
Post Date Mar 31, 2021
The successful candidate will get the opportunity to work as part of a diverse team of highly successful tax and science/engineering specialists. Serving a variety of very high-profile clients, we support companies in claiming R&D tax credits, which were introduced by the government to encourage Irish companies to invest in innovation.
You will be required to work closely with our client's senior and lead software engineers across a diverse range of different business sectors, such as eCommerce, social networking, software services, and software product development. Your role will involve being responsible for analysing scientific and technological aspects of a client's R&D project. You will play an active role in developing technical reports of clients' projects and taking part in extensive client communication. As well as working directly on existing projects, you will also be offered the chance to support business development opportunities and cross-sector engineering claims.
The opportunity
This opportunity is ideal for software developers/engineers wishing to use their engineering knowledge in a creative and analytical way and looking for an opportunity to take a led in a client facing role. This role will require you to work in close collaboration within a team-based and consultancy environment. It will also require you to have strong technical knowledge, technical report writing skills, interpersonal and communication skills, project management skills and client relationship- building abilities
What we do
We are principally an Ireland-based team with colleagues in the EY Global Delivery Service (GDS) hub in Bangalore. We are looking to further build out our Bangalore capability.

We advise clients on activities they've undertaken which meet Ireland's R&D tax criteria, and any IT and technology costs they can claim R&D tax relief for.

We capture our clients' eligible activities via conference calls and email, then write detailed technical documentation which substantiates their R&D tax claim.

This documentation is then reviewed by the Irish Revenue.
Your key responsibilities
Leading or working as an effective member of a project team, exhibiting strong communication skills and be able to work collaboratively with other team members of different skill sets

Writing compelling technical project reports to bring out the key technical factors of client projects to support R&D claims

Interaction with clients senior technical and software engineering staff in order to develop a comprehensive understanding of the projects undertaken and identify how aspects of projects meet the R&D Guidelines

Application of advanced problem solving skills and critical thinking to apply to project execution and delivery

Building and maintaining relationships with clients to provide high levels of client service

Responsible for high-quality delivery of advice and solutions to major clients, ensuring management of risk and reputation

A keen desire to adapt and flex existing knowledge to different engineering sectors and build on the core capabilities
Your skills and attributes
You must feel comfortable discussing technical themes with clients in a personable and professional manner.

Software engineering / computer science degree or masters

Ideally, you will have work experience as a software developer

You have experience in dealing with technological challenges faced by IT professionals, such as design, development or implementation of IT/software solutions

You have the ability to swiftly adapt to and learn about different technologies, such as: JavaScript, SQL, .NET, C#, Java, Hadoop/Spark, Big Data Processing (Lambda architecture), Oracle database, Oracle ERP, Android, iOS, Python, C++, Objective-C, Ruby, C, Haskell, R, Scala, Groovy, Lua, Google Go, Perl, Swift, SalesForce, Docker containers

You interact readily with other technical professionals, have outstanding interpersonal skills and excel in eloquence and concise summary of information

Strong attention to detail and first-time accuracy is essential

You have excellent spoken and written formal business English, communicating clearly and concisely in phone calls and via email.

You are proficient in the use of Microsoft Office applications.
Who we are:
EY is a global leader in assurance, tax, transaction and advisory services. The insights and quality services we deliver help build trust and confidence in the capital markets and in economies the world over. We develop outstanding leaders who team to deliver on our promises to all of our stakeholders. In so doing, we play a critical role in building a better working world for our people, for our clients and for our communities.
About EY Global Delivery Services (GDS):
Global Delivery Services (GDS) consists of various service delivery centers from which our Client Service and Enablement Services teams operate to deliver strategic support to our EY member firms. GDS spans all geographies, practices, services lines, sectors and competencies within EY to deliver deeply-integrated services that result in efficient and world-class solutions.
Today, the GDS team is 20,000 strong across five countries and plays an important role in EY's growth strategy by providing efficient and effective support to our service lines and enablement functions. GDS is a vibrant organization that is constantly growing and expanding its base, services and competencies.
With our clear vision for the future and commitment to developing outstanding leaders, EY is the place to grow your career. You will feel at home from the start, and will receive the training, support and guidance you need to do great work with exciting clients.
Along the way, you will meet people and gain important knowledge and insights that will stay with you throughout your career. In fact, whenever you join us — and however long you choose to stay — you will have valuable experiences that will last a lifetime.