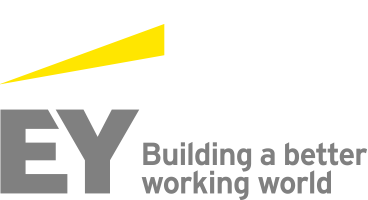 Job Information
EY

Cloud Architect

in

Bangalore

,

India
Cloud Architect
Consulting
Requisition # BLR004BZ
Post Date Feb 18, 2021
Job purpose:
Senior Manager in the IT Consulting Services team tobe part of the delivery of Microsoft Azure platform-based projects on cloud(Azure) for our customers across the globe.
YourTechnical responsibilities: (part of description)
16+ years of ITexperience covering software development, delivery, program &account management

Work with Productowners in prioritizing User Stories and backlogs using Agilemethodologies.

Manage and conductmultiple teams and coordinate with other Project Managers.

Perform the relevantproject management processes - i.e. initiate, plan, execute, monitor andcontrol and close, and the supporting processes e.g. scope, cost, time,issue, risk, resource, communication, stakeholder management.

Plan the projectbased on a defined need - results in detailed scope/budget/schedulebaseline.

Monitor and controlthe work to ensure that the project remains on track and in control.

Plan for and managechange.

Report on variancesto the approved project baseline.

Close the project toformalize acceptance of the project result and release projectresources.

Interface andcommunicate with project team, management and stakeholders.

Perform gate reviewsand quality assurance reviews with all aspects of IT organization andbusiness sponsors

Lead project teamsconsisting of cross- functional, global groups, directly supervisestaff, assign responsibility to members and monitor progress.

Coach, mentor andsupport less experienced project managers.

Delivery of projectsaligned to overall business and technology strategies and architectures.

Manage externalcontracts and suppliers where required.

Work within definedgovernance processes.

Ensure that qualityproject standards are met as prescribed by IT Services through theeffective implementation or use of approved processes, methodologies anddeliverables.
Requirements (Qualifications)
Weare looking for the candidates with the following:
BE/BTech/MCA with a sound industry experience of 16to 18 years
Mandatory skills:
Experience of managingIT projects with personal accountability for delivering to time and costfor large, complex projects

Successfully executethe project to agreed schedule, budget and scope.

Good Exposure to Azure& AWS cloud platforms

Managed large cloudmigration programs from on-prem to Azure / AWS cloud

Experience ininterfacing with end clients & managing client expectations

Mastery of projectmanagement methodology, tools and templates (includes project planning,schedule development, scope management and cost management.
Certifications
Cloud architect/Infrastructurecertification on Azure/AWS

Your responsibilities:

Responsible for managingcloud migration/implementation projects in PI-Digital practice

Leading cultural changefor cloud adoption in the practice

Establish best practicesfor cloud across the company

Selecting cloudproviders and vetting third-party services

Oversee governance andmitigate risk

Work closely with IT-securityto monitor privacy and develop incident-response procedures

Managing budgets andestimating cost

Operating at scale

Interview candidates andhire resources

A background of working with development best practices.

A willingness to be flexible in responding to issues as they occur and the ability to identify product/deployment improvements to mitigate future occurrences.

Self-motivated, Strong communication and team building skills.

Work iterativelyin a team with continuous collaboration.
Your people responsibilities:
Participating in theorganization-wide architecture initiatives

Ability to travel in accordance with client andother job requirements

Excellent written and oral communication skills;writing, publishing and conference-level presentation skills aplus