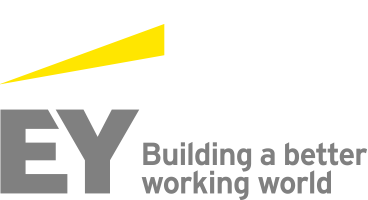 Job Information
EY

Director - Tax - National - Tax Technology Services - Bangalore

in

Bangalore

,

India
Director - Tax - National - Tax Technology Services - Bangalore
Tax
Requisition # BAN00AYA
Post Date 6 days ago
About EY
As a global leader in assurance, tax, transaction and advisory services, we hire and develop the most passionate people in their field to help build a better working world. This starts with a culture that believes in giving you the training, opportunities and creative freedom to make things better. So that whenever you join, however long you stay, the exceptional EY experience lasts a lifetime.
The opportunity
Consultant – Tax – Tax Technology & Transformation
Location: Bangalore
Tax: Our globally coordinated tax professionals offer connected services across all tax disciplines to help the clients thrive in an era of rapid change. We combine our exceptional knowledge and experience with the people and technology platforms to equip clients in making better business decisions by bringing insights to the forefront. We help companies understand the tax policies and tax laws of governments around the world to plan and comply accordingly. Our teams leverage transformative technologies to deliver strategy and execution, from tax and regulatory obligations to operations and workforce management, to reduce risk and drive sustainable value.
EY has competencies in Business Tax Services, Global Compliance and Reporting, Global Law, Indirect Tax, Tax Technology & Transformation, International Tax and Transaction Services.
Tax Technology & Transformation: EY's Tax Technology and Transformation team in India is organized to help navigate the digital agenda in the tax domain, offering a wide range of technology-based solutions to make our clients tax function future ready. Our broad approach to digital tax strategy, covering digital tax effectiveness, digital tax administration services, tax technology and tax big data, helps identify the tax function's immediate challenges and develop an enhanced operating model strategy.
Digital tax strategy takes an in-depth look at tax from different angles including a tax department's fundamental operations.
Managing tax big data enables efficient compliance and provides insights that facilitate strategic business decisions. We cover a wide range of services, including Transformation, Enterprise Integration, Intelligent and Process Automation, Data and Analytics and Governance and Risk Management
Your key responsibilities
Technical excellence
• Email automation using Python
• Collect and comprehend baseline information of current process client workflows, performance, business rules and key metrics
• Strong expertise in SQL Programming/Query/Joins/Procedures
• Knowledge/experience in Machine learning & Modelling techniques and design patterns
• Strong concept of Object-Oriented Programming, multi-threading programming concepts
• Willing to learn and work across multiple technologies
To qualify for the role you must have
• Bachelor's degree in Computer science
• Certification in at least one of the RPA tool is must
• Certification in any analytical tool is plus
• 10-12 post qualification experience in process automation using RPA
• More than 1 year of experience in - Pandas/ Numpy/ Tkinter/ FlaskAPI/ SQL/ xLwriter/ ModinPandas/ Sklearn/ Pyodbc/ Pymongo/ matplotlib/ seaborn libraries
• Experience with Robotic process automation (RPA) from the process automation
• Experience in Python programming
• Experience in developing complex, consumer facing desktop and web applications, Excel automation using Python
• AA automation of SAP/Oracle/Java/iframe based Web automation/ SharePoint/ Excel/ XML /Outlook is desirable
• AA IQBot/MetaBots experience is desirable
• Experience in VBA/Macro is desirable
• Your people responsibilities
 Exhibit positive attitude and demonstrate willingness to learn
 Contribute and leverage knowledge from individuals, databases and other sources
 Provide timely and high quality services and work products
 Mentoring and coaching interns and consultants
 Regularly be approached by members of the firm to assist in resolving people issues
 Spend significant proportion of time leading and managing teams with the ability to mobilize and inspire team
• Operational Excellence / Day to day responsibilities
 Lead and coordinate the planning and management of medium / large assignments, independently: Pricing, Billing and Recovery, Maximize fee opportunity
 Build recognition, Firm wide, and outside the firm for expertise in a specialized field and participate in firm wide teams or special projects across the Firm or making presentations at various forums
 Display strong interpersonal and outward leadership skills including the ability to build relationships within as well as outside the Firm
 Write articles on topics relating to the GroupHigh technical knowledge in terms of understanding legislation
 Develop and implement risk management strategies and manage sensitive and high level risk issues
 Develop sound value based solutions and apply technical knowledge and strategic thinking in delivery of solutions to clients
 Champion knowledge sharing efforts, review and continually improve processes so that the team and firm capture and leverage knowledge
 Create an environment for the team to think of innovations and to do things differently. Get involved in developing new products, services and delivery methods on a regular basis.
 Identify opportunities to cross-sell services offered by other service lines within the Firm to clients
 Demonstrate an "ownership" attitude and a clear sense of vision and direction while promoting Firm's core values
Skills and attributes for success
Creating Better Working World for Business by -
Being Progressive
Sets the highest standards expected of our profession, manages risk and provide quality results in a commercially viable way, embracing new revenue and pricing models
Being Innovative
Co-creates better, faster, smarter ways of working; collaborates widely within EY organization and externally to harness diverse thinking, experiment, create new solutions and maximize/improve existing EY products, services and processes
Being Commercial
Sets the highest standards expected of our profession, manages risk and provide quality results in a commercially viable way, embracing new revenue and pricing models
Creating Better Working World for Clients by -
Staying Connected
Digitally engage, bring all of EY knowledge and EY client business together into one cohesive ecosystem to build trust and enrich relationships
Staying Proactive
Actively listen, be highly responsive and proactively bring innovative ideas that inspire EY clients
Staying Insightful
Become a trusted advisor, ask better questions to bring bold insights to EY clients
Creating Better Working World for Teams by -
Inspiring
Paints a compelling vision of the future, leverages story-telling and rallies others with passion and purpose
Belonging
Establishes an inclusive, open and safe environment where people are aligned around a shared purpose, feel free to be themselves and are valued for their differing identities, perspectives and talents
Teaming
Brings together a diverse mix; plays to each other's strengths, coaches, collaborates and builds trust in a courageous manner to achieve collective goals
Creating a Better Working World by exhibiting –
Curiosity
Is a continuous learner, leads with questions, reflects and listens for the art of the possible to spark bold new insights
Well-being
Is mindful and fully present; maintains personal wellbeing to sustain positive energy and fuel resilience
Agility
Embraces change and through self-awareness, adapts behavior in diverse contexts
Quality and Risk Compliance
• Meets mandatory compliance, learning and other professional requirements Identifies and resolves complex issues on the engagement/ project to the satisfaction of leadership, demonstrating a broad technical skillset.
Ideally you'll also be
• Entrepreneurial - Being empowered to lead, being innovative and encouraged to take ownership to create a lasting impact.
• Intellectually stimulating - Getting opportunities to work on challenging assignments with premier clients and learn from the best minds in the industry.
• Digitally transforming - Being prepared to aid businesses become fit for the digital world through technology enabled innovation and alliances.
• Socially responsible - Making a difference by supporting communities to make
the world a better place
• Pursuing passions beyond work - Encouraged to actively pursue passions beyond work.
What we look for
People with the ability to work in a collaborative way to provide services across multiple client departments while adhering to commercial and legal requirements. You will need a practical approach to solving issues and complex problems with the ability to deliver insightful and practical solutions. You should possess excellent communication, facilitation, relationship-building, presentation and negotiation skills. The role expects you to be flexible, adaptable, and creative, with willingness to travel.
What we offer
EY is committed to being an inclusive employer and we are happy to consider flexible working arrangements. We strive to achieve the right balance for our people, enabling us to deliver excellent client service whilst allowing you to build your career without sacrificing your personal priorities. While our client-facing professionals can be required to travel regularly, and at times be based at client sites, our flexible working arrangements can help you to achieve a lifestyle balance.