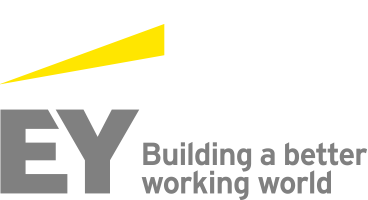 Job Information
EY

EA-Informatica/ETL- Senior

in

Bangalore

,

India
EA-Informatica/ETL- Senior
Consulting
Requisition # BLR00B2L
Post Date Mar 30, 2021
EA-Informatica/ETL– Senior Consultant
The opportunity
We're looking for Senior Consultant with expertise in Informatica to join the leadership group of our GDS consulting Team. This is a fantastic opportunity to be part of a leading firm whilst being instrumental in the growth of a new service offering.
Your key responsibilities
Support client needs by delivering ETL jobs and frameworks

Support client needs by delivering Various Integrations with third party application

Merge, Customize and Deploy ODI/Informatica data model as per client business requirements

Experience working with clients throughout various parts of implementation lifecycle

Proactive with Solution oriented mindset, ready to learn new technologies for Client requirements.
Skills and attributes for success
Deliver large/medium DWH programmes, demonstrate expert core consulting skills and advanced level of ODI, Informatica, SQL, PL/SQL knowledge and industry expertise to support delivery to clients

Perform an appropriate role in business development in terms of presales and practice development. for example, presales, internal engagement and / or knowledge management

Demonstrate management and an ability to conduct and lead consultancy assignments
To qualify for the role, you must have
8+ years ETL Lead / developer experience and a minimum of 4-8 Years' experience in Informatica development modules and administration

Expertise in the ETL Mappings and Architecture

Minimum 2-3 end to end DWH Implementation experience as an Architect

Should have experience in developing ETL processes - ETL control tables, error logging, auditing, data quality, etc. Should be able to implement reusability, parameterization, workflow design, etc.

knowledge of Informatica Master Data Management and Informatica Data Quality

Knowledge of data modelling and ETL design

Design and develop complex mappings, Process Flows and ETL scripts

Must be well versed and hands-on in using and customizing Knowledge Modules (KM)

Setting up topology, building objects in Designer, Monitoring Operator, different type of KM's, Agents etc

Packaging components, database operations like Aggregate pivot, union etc.

Using ETL mappings, error handling, automation using, Load plans, Migration of Objects

Design and develop complex mappings, Process Flows and ETL scripts

Must be well versed and hands-on in using and customizing Knowledge Modules (KM)

Experience of performance tuning of mappings

Ability to design ETL unit test cases and debug ETL Mappings

Expertise in developing Load Plans, Scheduling Jobs

Integrate ODI/Informatica with multiple Source / Target

Experience in Data Migration using SQL loader, import/export
Ideally, you'll also have
Strong knowledge of ELT/ETL concepts, design and coding

Expertise in database development (SQL/ PLSQL) for PL/SQL based applications.

Experience in designing and developing Oracle object such as

Tables, Views, Indexes, Partitions, Stored Procedures & Functions in PL/SQL, Packages, Materialized Views and Analytical functions

Working knowledge of GIT or similar source code control system

Experience of creating PL/SQL packages, procedures, Functions, Triggers, views, and exception handling for retrieving, manipulating, checking and migrating complex datasets in oracle

Experience in SQL tuning and optimization using explain plan and SQL trace files

Partitioning and Indexing strategy for optimal performance

Good verbal and written communication in English, Strong interpersonal, analytical and problem-solving abilities.

Experience of interacting with customers in understanding business requirement documents and translating them into ETL specifications and High- and Low-level design documents.
What we look for
The incumbent should be able to drive ETL Infrastructure related developments. Additional knowledge of complex source system data structures preferably in Financial services (preferred) Industry and reporting related developments will be an advantage.

An opportunity to be a part of market-leading, multi-disciplinary team of 10000 + professionals, in the only integrated global transaction business worldwide.

Opportunities to work with EY GDS consulting practices globally with leading businesses across a range of industries
What working at EY offers
At EY, we're dedicated to helping our clients, from start–ups to Fortune 500 companies — and the work we do with them is as varied as they are.You get to work with inspiring and meaningful projects. Our focus is education and coaching alongside practical experience to ensure your personal development. We value our employees and you will be able to control your own development with an individual progression plan. You will quickly grow into a responsible role with challenging and stimulating assignments. Moreover, you will be part of an interdisciplinary environment that emphasizes high quality and knowledge exchange. Plus, we offer:
Support, coaching and feedback from some of the most engaging colleagues around

Opportunities to develop new skills and progress your career

The freedom and flexibility to handle your role in a way that's right for you
About EY
As a global leader in assurance, tax, transaction and GDS consulting services, we're using the finance products, expertise and systems we've developed to build a better working world. That starts with a culture that believes in giving you the training, opportunities and creative freedom to make things better. Whenever you join, however long you stay, the exceptional EY experience lasts a lifetime. And with a commitment to hiring and developing the most passionate people, we'll make our ambition to be the best employer by 2020 a reality.