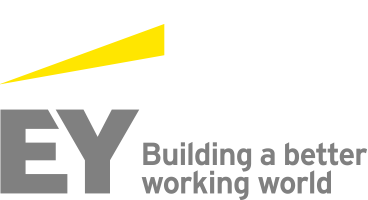 Job Information
EY

EY GDS – Data and Analytics (D&A) – Senior – Big Data/Cloud Lead Developer -Senior

in

Bangalore

,

India
EY GDS – Data and Analytics (D&A) – Senior – Big Data/Cloud Lead Developer -Senior
Consulting
Requisition # BLR007I8
Post Date Sep 16, 2020
EY GDS – Data andAnalytics (D&A) – Senior – Big Data/Cloud Lead Developer
As part of our EY-GDS D&A (Data and Analytics) team, we help our clients solve complex business challenges with the help of data and technology. We dive deep into data to extract the greatest value and discover opportunities in key business and functions like Banking, Insurance, Capital markets
The opportunity
We're looking for Lead developer (Big data/cloud Data Engineer) with strong technology and data understanding having proven delivery capability. This is a fantastic opportunity to be part of a leading firm as well as a part of a growing Data and Analytics team.
Your key responsibilities
Develop standardized practices fordelivering new products and capabilities using Azure technologies, includingdata acquisition, transformation, and analysis.

Interact with clienttechnology leaders, understand their business requirements and mentor team,propose, develop and deliver technology solutions

Define and developclient specific best practices around data management within Azure environment

Recommend designalternatives for data ingestion, processing and provisioning layers

Design and developdata ingestion programs to process large data sets in Batch mode using ADF,Data bricks and Spark

Develop data ingestion programs toingest real-time data from LIVE sources using Apache Kafka, Spark Streaming orIOT hub, Event hub and related technologies
Skills and attributes for success
Strong understanding & familiaritywith all Azure/Big data Ecosystem components

Strong understandingof underlying Azure Architectural concepts and distributed computing paradigms

Hands-on programmingexperience in Apache Spark using Python/Scala and Spark Streaming

Hands on experiencewith major components like ADF, Spark, Data bricks

Experience workingwith NoSQL in at least one of the data stores - HBase, Cassandra, MongoDB

Knowledge of Sparkand Kafka integration with multiple Spark jobs to consume messages frommultiple Kafka partitions

Solid understandingof ETL methodologies in a multi-tiered stack, integrating with Big Data systemslike Cloudera and Data bricks.

Experience inconverting business problems/challenges to technical solutions considering security,performance, scalability etc.

Experience inEnterprise grade solution implementations.

Knowledge in Big dataarchitecture patterns [Lambda, Kappa]

Experience inperformance bench marking enterprise applications

Experience in Data security[on the move, at rest]

Strong UNIX operating system conceptsand shell scripting knowledge
To qualify for the role, you must have
Should have completed at least 2-3 full life cycle experience in Cloud projects

Must have at least 4 years of deep experience in Azure implementations

Design, develop and implement datal ake designs from the ground up to stage, modify and load data received from various sources

Excellent communicator (written and verbal formal and informal).

Ability to multi-task under pressure and work independently with minimal supervision.

Strong verbal and written communication skills.

Must be a team player and enjoy working in a cooperative and collaborative team environment.

Adaptable to new technologies and standards.

Participate in all aspects of Cloud Data solution delivery life cycle including analysis, design, development, testing, production deployment, and support.
Skill
Understand or implementation of ML model in various scenarios

Implimenting full life cyscle of IOT use cases and various protocols