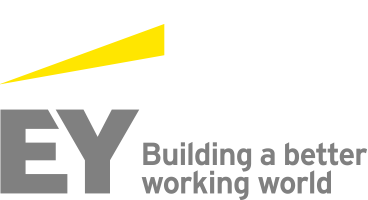 Job Information
EY

FS Business Consulting_SFT_Manager

in

Bangalore

,

India
FS Business ConsultingSFTManager
Consulting
Requisition # BLR008BA
Post Date Jan 11, 2021
Manager – Structured Finance – Collateralized Loan Obligations (CDO/CLO)
We currently are seeking a highly motivated Senior to support engagement teams, work with a wide variety of clients to deliver professional services, and lead business development activities on strategic and global priority accounts.
Ernst & Youngs Financial Services Office (FSO) is a uniquely industry-focused business unit that provides a broad range of integrated services to financial institutions and other capital markets participants, including retail and mortgage banking, commercial banks, investment banks, broker-dealers, asset managers (traditional and alternative), insurance and energy trading companies, and other organizations.
Our Financial Services Risk Management (FSRM) practice focuses on financial services risk management, trading, regulatory, quantitative, technology, operations and accounting backgrounds. The breadth of experiences of FSRM professionals enables the practice to coordinate the delivery of a broad array of risk management services to capital market participants throughout the world in a well-integrated manner.
Within FSRM, the Structured Finance Group specializes exclusively in addressing the varying needs of issuers, underwriters, investors and other market participants in the ABS, CMBS, RMBS and CDO/CLO markets. We have a dedicated team of full-time structured finance professionals with substantial securitization knowledge and experience.
Within the Structured Finance Group, the CLO/CDO team provides an array of services including portfolio due diligence, collateral analysis, cash flow modeling, payment date recalculation, effective date procedures for our clients on various CLO/CDO transactions. Our team leverages our market knowledge and third party technology platforms in order to provide in depth analysis on structured product securities including collateralized debt and loan obligations.
Ernst & Young FSO Advisory Services is a fast-moving, high-growth area with huge potential. It offers variety, challenge, responsibility and the opportunity to realize your leadership potential. Being a member of our FSO Advisory team means you will specialize in a particular competency within Risk, Performance Improvement, or Information Technology Advisory Services (ITAS).
The opportunity is now! If you are interested in being part of a dynamic team, serving clients and reaching your full potential, Ernst & Young Advisory Services is for you!
Responsibilities
Lead a team of staff and seniors in serving our clients in the analysis of structured products with a primary focus on CDO/CLO structured products

Candidates will support a variety of structured product lines that include but are not limited to CDO and CLO securities.

Lead a team in creating cashflow/analytics models for securitized products, including but not limited to CDOs/CLOs (Collateralized Debt Obligations/Collateralized Loan Obligations)

Review transaction modeling and analytics, which involves cash flow modeling, recalculating certain collateral quality and concentration limitations set out in each transaction's indenture, including bond principal and interest payments, credit-enhancement, hedging instruments, fees and waterfalls for structured deals

Review and lead a team to construct independent cash flow and collateral models for various structured products utilizing Microsoft Excel

Review detailed agreed upon procedure reports summarizing our results

Comprehensive and methodical interpretation of prospectus/indenture information and deal structural features including but not limited to collateral, waterfall, triggers, hedges, paydown rules, loss allocation rules, and the ability to extract other pertinent information from prospectuses and indentures.

Establish relationships with client personnel at appropriate levels. Consistently deliver quality client services. Monitor progress, manage risk and ensure key stakeholders are kept informed about progress and expected outcomes

Demonstrate in-depth technical capabilities and professional knowledge. Remain current on new developments in advisory services capabilities and industry knowledge.

Write engagement letters, proposal letters and Agreed upon Procedures Reports which detail due diligence, cash flow modeling, and deal structuring and auditing procedures.

Provide constructive on-the-job feedback/coaching to team members and foster an innovative and inclusive team-oriented work environment

Play an active role in counseling and mentoring junior team members and have the ability to foster relationships with clients

Effectively lead and motivate teams with diverse skills and backgrounds

Generate new business opportunities and develop and maintain long-term client relationships and networks
Requirement
Masters degree + 12 years structured experience

a degree in finance, economics, accounting, mathematics, engineering or a related discipline; MBA or MS preferred

Must have experience leading advisory projects within the field of structured finance and managing all aspects of the project within a large financial institution or consulting firm.

Must have experience developing project approach, work plans, resource estimates, and cost estimates

Ability to manage tight deadlines while handling multiple responsibilities at the same time

strong written and verbal communication skills for report writing and client presentations

Excellent interpersonal, leadership and project management skills and the ability to work within a team setting

Strong knowledge of finance and accounting and proficient in Bloomberg

Highly organized, detail oriented and excellent prioritization skills with a commitment to meeting deadlines with minimal supervision

Strong quantitative and analytical skills

Superior Excel skills