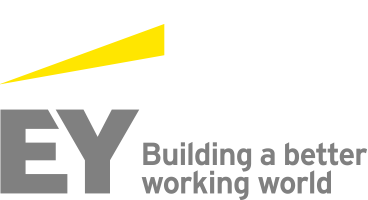 Job Information
EY

FS Speciality _ SFT, Senior

in

Bangalore

,

India
FS Speciality _ SFT, Senior
Advisory
Requisition # BLR005R5
Post Date Feb 13, 2020
Job purpose:
The Structured Finance Team provides CDO transaction services to many of the largest investment banks and asset managers in the securitization industry (U.S). Core services include Agreed Upon Procedure reports on distribution date including but not limited to recalculating priority of payments to securitized product investors using excel based cash flow model, due diligence and reviewing collateral portfolio composition. The various CDO asset classes the team works on includes but is not limited to Collateral Loan Obligations, Collateral Deb Obligations, Asset Backed Securities, Residential Mortgage Backed Securities, Commercial Mortgage Backed Securities, and Credit Default Swaps.
Roles & Responsibilities of an SFT Analyst:
Checking the accuracy of our financial models by comparing calculations to the governing documents

Creating cashflow/analytics models for securitized products, including but not limited to CDOs/CLOs (Collateralized Debt Obligations/Collateralized Loan Obligations)

Transaction modeling and analytics, which involves cash flow modeling, recalculating certain collateral quality and concentration limitations set out in each transaction's indenture, including bond principal and interest payments, credit-enhancement, hedging instruments, fees and waterfalls for structured deals

Construct independent cash flow and collateral models for various structured products utilizing Microsoft Excel

Create and update detailed agreed upon procedure reports summarizing our results

Comprehensive and methodical interpretation of prospectus/indenture information and deal structural features including but not limited to collateral, waterfall, triggers, hedges, paydown rules, loss allocation rules, and the ability to extract other pertinent information from prospectuses and indentures.

Establish relationships with client personnel at appropriate levels. Consistently deliver quality client services. Monitor progress, manage risk and ensure key stakeholders are kept informed about progress and expected outcomes

Demonstrate in-depth technical capabilities and professional knowledge. Remain current on new developments in advisory services capabilities and industry knowledge.

Pull prices for various securities from different price sources

Ability to learn on the job in a fast paced environment

Multi task and work under pressure to meet strict deadlines.

Perform various analyses on complex excel and third party models (Like Bloomberg, Moody's etc.) for the valuation of Structured Products.

Ability to pay attention to details while maintaining a holistic view on the complete process.

Maintain high integrity amongst the team members.

Articulate issues and problems and communicate clearly to the seniors.

Ability to work collaboratively with team members as part of the team. Being an effective team player.
Our clients:
Investment Banks

Asset Managers

Issuers of Securitization transactions
What our Practice offers you?
Our structured finance transactions practice participates in the global structured finance market and assists in the execution of structured financings from beginning to end.
We serve clients through our extensive experience in the development of securitization and capital access strategies; structuring techniques and asset selection in the ultimate transaction design; cash-flow modeling and other essential services at transaction issuance; and risk assessment and mitigation considerations in the post-closing environment.
We can help with:
Transaction support services

Securitization strategies

Risk mitigation and management

Residual Interest services

Securitization operational reviews
We have one of the industry's largest and most experienced teams, with professionals recruited from top financial institutions and securitization businesses, bringing with them deep product and market knowledge. Our considerable resources allows us to perform, even under the most demanding market conditions
We provide agreed upon procedures services relating to the issuance of :
Residential Mortgage Backed Securitization (RMBS)

Asset Backed Securitization (ABS),

Commercial Mortgage Backed Securitization (CMBS)

Collateralized Debt Obligation (CDO) Securitization including ongoing compliance for CDO Note Valuation Reports

Support audit teams for Reg AB or residual analysis

Support audit teams in Valuation Analysis for Structured Products
Industry sector:
Structured Finance Transactions
Who we are:
We are in the business of delivering seamless, consistent, high-quality professional services worldwide. We have 190,000 individuals across 150 countries, with an array of talents, who deliver these services daily.
United by the belief that every person, organization and community needs help to achieve their potential, we strive to use our talents to make a real difference to each other, to our clients and to the communities in which we work and live.
Whether your career lies in assurance, tax, transaction, advisory or core business services, you will be joining an organization where you count as an individual and everything you need for professional and personal success is already in place.
Ernst & Young operates from 8 cities* in India (www.ey.com/india) with a work force of over 2400 people, who work towards the firm's vision of being the trusted business advisor that contributes most to the success of people and clients. Global Tax Advisory Services, Risk and Business Solutions and Transaction Advisory Services are the core services offered by the firm in India.
About E&Y Global Shared Services (GSS):
Ernst & Young's Global Shared Services is a global initiative that provides a broad array of services across the globe. Services include U.S & U.K taxes, Global Finance, Accounting and Reporting, Transfer Pricing, and much more. Ernst & Young GSS is one of the most admired international professional service firms and it invites bright candidates with a promise to provide them opportunities to grow and succeed.
Requirements (Qualifications)
We are looking for the candidates with the following:
MBA with an emphasis in Accounting, Finance, Economics, or a related financial field.

Must have PC proficiency, including MS Excel.

Must have strong written and verbal communication skills for client interactions and interfacing with clients.

Must have Knowledge about the Market trends and Current Economic Scenario.

Must be willing to work in shift based on the role hired for.

Must have effective project management and teamwork skills, and the ability to work with minimal supervision.

Must have Exceptional work Ethics and time management skills.
You will need to have: (Core Competencies)
Strong Analytical Skills

Good interpersonal Skills

Strong Project Management Skills

Polished verbal and written communication skills in English.

Quick learner

Effective Team Player.