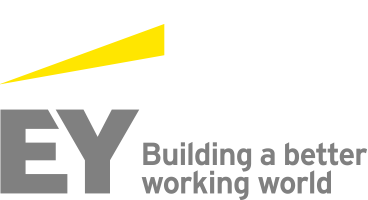 Job Information
EY

GCR-Americas GS_Tax Senior

in

Bangalore

,

India
GCR-Americas GS_Tax Senior
Tax
Requisition # BLR0054N
Post Date Nov 28, 2019
GlobalCompliance andReporting is an integrated suite of Tax and Accounting services that EY provides to our multinational clients. GCR offers the ease of managing compliance & regulatory filings by:
Taking care of the complexity of regulatory affairs across multiple jurisdictions

Centrally managing the global compliance and reporting activities

Controlling the cost of managing compliance across various countries
Globally, tax and accounts preparation activities are conducted mostly in the local countries and hence requires a wide network of EY professionals to work together to deliver to the client expectations.The project management professional will be part of the service management function of the engagement governing the delivery of the global engagement while working closely with EY engagement leadership, client and any relevant third party providers (where applicable) to providevisibility and control over data and filings worldwide.
Job purpose:
The job holder will work on a number ofclientaccounts/ engagements, where they will be involved indeliveringall service management aspects of amulti-nationalGCRengagement.
Key responsibilities:
Implementationphase–Post the awarding of the contract to EY, there is a detailed project phase where the GCR business model needs to be implemented across the countries in scope. This involves extensive collaboration with EY professionals across various functions and countries, local client entities, central client team and possibly 3rdparty service providers.Main tasks for theGLOBAL SERVICESprofessional in this phase would include:
Knowledge transfer:
Communicate new client win and identify EY professionals across network who will be part of the delivery

Project manage local knowledge transfer meetings across multiple functions and countries to capture specific scope of service
Technology set-up:
Assess outcomes of knowledge transfer meetings to build the delivery plan for the next year

Build project plan for delivery and set up engagement management tools
Contractual:
Identifychanges in scope post local knowledge transfer meetings and build up fee schedule for central client negotiations

Issue sub contracts to local EY teams for agreed scope and fees to initiate service delivery
Service delivery phase–During service delivery, local EY teams will prepare tax and accounting compliance deliverables to help the client entities meet the jurisdictional requirements in the respective countries. Main tasks for theGLOBAL SERVICESprofessional in this phase would include:
Servicemanagement:
Monitor the compliance delivery services across multiple countries and functions

Prepare reports indicating status, issues and potential risks in delivery for the respective period

Coordinate with local EY teams to work through issue resolutions
Change management :
Coordinate with local EY teams to understand nature and impact of scope change

Prepare detailed change requisitions for regional and global client approvals
Invoice and cash flow :
Maintainschedules of inter-EY and client billings

Work with finance teams to raise necessary invoices and track invoices raised by local EY teams

Coordinate with various stakeholders for clarifications on invoicing and contract related issues and queries
Desiredskills:
Strong organization and project coordination capabilities

Good analytical, judgment, tact and decision-making ability along with critical thinking skills

Excellent written, oral and presentation communication and stakeholder engagement skills

Ability to work in a multi-functional, multi-geographic team

Ability to build and maintain excellent relationshipsacrossorganization levels

Ability to work and team with a multitude of different people and different cultures
Desiredexperiences:
At least 4 years ofworking with major global corporation (Big 4,Finance shared services, etc.)withatleastone year in project delivery or engagement/ account management

Have formal education in commerce/ finance

Knowledgeable in finance processes and be able to deal with large volume of data

Proficient on MS Project/ Word/ Excel/ Power Point

Working knowledge of MS SharePoint

PMP certification andclient facingexperiencedesired