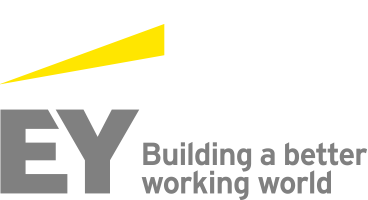 Job Information
EY

Lead engineer- Disaster Recovery Services

in

Bangalore

,

India
Lead engineer- Disaster Recovery Services
Core Business Services
Requisition # BLR006QQ
Post Date May 20, 2020
JOB SUMMARY:
Reporting directly to the Global Lead- Disaster Recovery Services. The Disaster Recovery Services Lead engineer isresponsible for the delivery of disaster recovery Strategy and solutionsplans for EY's Data centers, infrastructure, applications and platform usingEY's strategies. The candidate should be well conversant with on-prem, oncloud DR strategy and Virtual Infrastructure Services. As a Lead Engineer you will work directlywith Business Stakeholders, Compute Services Leaders and the hosting Platformleaders on defining strategies and further advancing our DRS offerings. As alead engineer you will need to have strong understanding of planning andtesting of DR plans periodically.
ESSENTIAL FUNCTIONS OF THE JOB:
Strongunderstanding of various industry standard DR Tiers and offerings.

Strongunderstanding of Business continuity management (BCM) and DR Services inBCM.

Actas Service Owner for EYs Disaster Recovery lead you will work directlywith business partners and key stakeholders to understand requirementsand lead the enablement of enterprise platforms to meet businesscontinuity plans.

Strongunderstanding of application architectures and deriving the DR solutionbased on the that.

Youwill be responsible for the successful end to end delivery technicalcommitments involving service engineering tasks, using on premise,public and private cloud infrastructure services and ensuring a strongsecurity posture is in place to protect EY data.

Understandingof data privacy and data classification and making the right decisionfor DR solution based on that.

Deliveringthe cost estimates and budget proposals.

Mustbe able to create standard DR plans for application, infrastructure anddatacenter.

Mustbe able to drive and manage annual DR planning and testing

Willbe part of on-call rotation in case of major incident

Partnerwith peer teams in our Platform as a Service organization to enable theDR Infrastructure Delivery,

Engagedirectly with business to understand requirements and deliver thesolutions to meet their needs.

Participateand drive gathering of technical requirements and future roadmaps forEY's Datacenter and Cloud Service through a variety of techniques (e.g.,facilitated workshops, work sessions for major initiatives; performstechnical analysis with team and design cloud best practices.

Ensureeffective and consistent communication within the team, with HostingService Peers, Compute Services L3 Leads and Compute ServicesLeadership.

Proactivelyraise issues to Disaster Recovery Services Lead or Peer leads whennecessary.
ANALYTICAL/DECISION MAKINGRESPONSIBILITIES:
Proactivelyidentifies and addresses strengths, weaknesses, opportunities andthreats.

Proactivelyanticipates problems before they occur; defines the problem; identifiespossible causes; works with team to identify solutions; selects andimplements most appropriate solution.

Makeskey decisions based upon input from Managers and Leaders; solidunderstanding of EWT principles; firm and business objectives and needsanalysis.

Appliesjudgment in implementing methodologies, processes, and practices tospecific requirements of projects/programs which may include productdesign engineering, information security, code maintainability andapplication reliability.

Stronganalytical skills and problem solving skills needed to manage technicalchallenges on multiple project/program simultaneously.
KNOWLEDGE AND SKILLS REQUIREMENTS:
Demonstratesleadership abilities in coaching, transforming and ensuring the teamdelivers high quality services.

Consistentlymaintain team members' focus on identified team or business unit goals.

Excellentinterpersonal and communication skills required to lead and motivatetechnical teams that deliver quality services.

Createand deliver presentations that engage audience participants and respondto their questions and concerns. Present complex and difficult messagesskillfully.

Producedocuments which contain clear, precise descriptive language on publiccloud components to the teams.

Facilitationskills to lead teams and successful meetings, and drive meetings tosuccessful outcomes.

Knowledgeof organizational structure of the firm to facilitate work with groupsoutside of the immediate technical team.

Possessesan understanding of EWT organization: Service/Product offerings,technical standards and policies, technical and business strategies aswell as organizational structure

Abilityto function effectively under pressure in environments of rapid changeand conflicting demands and crisis management

Strongcustomer management and negotiation skills and the ability to mediateopposing viewpoints and articulate the advantages of standards in atechnical environment
EDUCATION:
ABachelor's degree in Computer Science or engineering with strong ITbackground.

AMaster degree preferred in Management
EXPERIENCE :
7+ years of experience in ITengineering/services

5+ years ofexperience in Disaster Recovery function of IT.