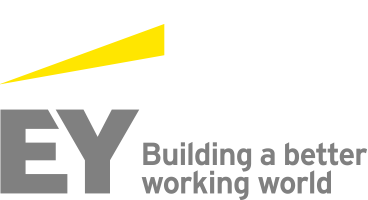 Job Information
EY

MST Batch Reporting & Data Analyst

in

Bangalore

,

India
MST Batch Reporting & Data Analyst
Core Business Services
Requisition # BLR007T5
Post Date Oct 04, 2020
About Program Mercury
Program Mercury is a large, multi-year, enterprise-wide process transformation that will replace more than 1400 EY business systems and related processes with an integrated, SAP centric platform that will standardize and harmonize activities throughout the organization and significantly improve how EY manages its business. Program Mercury is a key enabler of EY's Vision 2020, directly supporting the efforts of a number of transformation initiatives across the Firm by streamlining the application portfolio, reducing operating costs and providing a platform to deliver services more efficiently. Program Mercury is currently in preparation of delivery of a number of deployment globally.
About the Mercury Support Team (MST)
As an organization jointly owned by the business and IT, the MST is a centralized and global organization which will provide operational support for the delivered Mercury solution and manage and support the Mercury user community. The MST will play an integral role in governance of the Mercury solution and the global template from both a business and IT perspective and will evolve to work closely with the business in enabling the benefit and value to be realized from the investment in Program Mercury and to set the future direction and technology road map to support Vision 2020.
Job Summary
The MST Batch Reporting & Data Analyst will be the secondary point of contact in their time zone and support from Batch Operations across all weekends, month end and year end closes. The role of the resource will be supporting the primary lead with the analysis or batch processing, reporting and support across weekends. This is to ensure we are tracking to task and understanding and communicating any business impacts if there are any issues or delays across weekend processing.
The primarily role is to be availablethroughout the weekend as the secondary point of contact for the MST BatchOperations Team and support the primary lead.

To respond quickly and knowledgeably tobatch processing related support, reporting and schedule requests inproduction (secondary in lower environments e.g. QA)

Working with the MST Batch Reporting& Data Analyst Lead and teams across EYTech and Workload Automation tomonitor system alerts, interfaces and batch jobs and helping to resolveincidents in production and lower environments where appropriate

In the absence of the primary lead toprovide regular timely updates to their lead and team as to the process ofthe weekend/month end passes

Follow all EYTech standards for incidentand change management

Support in capturing and documentingrequirements for production job schedule changes.

Monitor scheduled batch jobs and batchschedules, helping to resolve any non-application scheduling conflicts

Follow the job run documentation andnotify the Customer Business as appropriate and defined the rundocumentation.

Help provide data analysis and produceend to end daily batch production report summary for each pass across theweekend.

Help provide trend analysis on jobperformance and runtimes.

Help produce monthly metrics on batch jobexecutions, runtimes and performance, highlighting any jobs that requireattention and optimisation.

Support the MST Batch Reporting &Data Analyst Lead to ensure the smooth hand over between shifts to othermembers of the team for any incidents ongoing and to provide a clearconcise update for how the batch has processed across the weekend

As part of the MST Batch Optimisationeffort a batch analyst is required to ensure we have a holistic view ofthe complete batch estate.

The batch analyst element of the rolewill carry out analysis across all the batch estate to ensure all batchjobs are running optimally.

Analyse historic runtimes, identify andpresent trends and propose improvements.

Analyse recent runtimes and incorporatebatch improvements to create month end processing milestone deliverytimes.

Part of the role will include workingwith our automation team and being experienced at using the Control-M toolto analyse and schedule jobs.

A technical background is a must withhands on experience in SAP and batch processing.
Essential Functions of the Job
Demonstrable track record of batchanalysis within SAP production and non-production environments.

Proven analytical skillset to analysecontrol-M data, batch requirements and design.

Ability to work with change managementteam and processes to evaluate change requests for batch. Maintainingconsistent track of jobs in SAP landscape for non-production andproduction systems.

Risk assessments and escalation of batchprocessing issues daily, weekly and monthly.

Help ensure the batch runbook ismaintained and managed correctly. Assist in the completion of a robustrunbook that optimizes support needs across various teams.

Work with application support teams tofurther escalate issues to management when system availability is injeopardy.

Experience in Splunk tool for dashboardanalysis.

Liaise with the SAP other technologyteams for batch enhancements.

Production of daily and weekly batchreporting.

Use Control-M scheduling tool tosupport/review/amend scheduling changes submitted by support teams.

Work within defined governance processes.

Deep understanding of complex SAPimplementation programs with dual paths to production.

Extensive experience working with 3rdparty vendors as service providers.

Good written and verbal communication skills.
Working Relationships
Reporting into the MST Batch Reporting& Data Analyst Lead.

Service Delivery Teams, e.g. Finance,GFIS, Enterprise Data Warehouse teams.

Operations managers to achieve successfultransition of project deliverables into production support.

Communications and change managementresources with EY global services.

Work closely with MST Transition teamfrom a technical and business perspective to manage deliveries.

Work across technical and functionalteams to consolidate the batch into larger scoped jobs to replace the useof country specific jobs where feasible
Analytical/Decision Making Responsibilities
Adopt a logical and organized approach toproblem resolution.

Ability to clearly articulate bothproblems and proposed solutions.

Willingness to learn and quick to adaptto changing requirements

Good numerate/numerate/mathematicalability.

Excellent Microsoft Excel, Project, Visioand PowerPoint skills with the clear ability to understand formulas.

Proactive approach to identifying issuesand presenting solutions and options.

Ability to prioritize personal and teamworkloads to best meet organizational objectives.

Manage issues escalated from otherfunctions or groups.
Knowledge & Skills Requirements
Experience working with SAP, Control-M,Change Management ChaRM, Solution Manager andServiceNow or other workload automationtools.

Good interpersonal, communication, andorganizational skills - must be able to communicate fluently in Englishboth verbally and in writing.

Ability to work and team effectively withIT Services groups and other management personnel including on a global,virtual basis.

IT background with experience across theSAP development life cycle with experience in different project phases.

Demonstrates commitment to ITmethodologies, processes and standards for transition planning andsupport.

Proven experience with a Fortune 500company working in a global environment.

Provide quality metrics and reporting topromote compliance.

Ability to build good relationships bothwithin own team and with other teams.

Ability to deal efficiently withescalations and difficult situations/people under pressure.

Experience with working with incident andproblem team to resolve issues.

Experience with dealing with Operationsand Service Support teams.

Experience across packaged and bespokesystems and infrastructure, ideally on an international basis.

Experience of Service managementtechniques gained through IT program/project delivery and in an IT supportenvironment.

Understanding of business processes andfinance workflow is preferable.
Other Requirements
Experience of having worked on large, global IT deployment programs including preparing for go-live and supporting the immediate post go-live period.

ITIL certification preferred

Identify improvements in monitoring and management that can be enabled through Control M or other tools
Education
Bachelor's degree in a relevant discipline or equivalent work experience.
EXPERIENCE:
Minimum of 5 years IT related experience.

Approximately 2 years of experience in SAP batch management is essential.

One or more professional certificates to supplement formal education.

Good experience in client-facing roles.