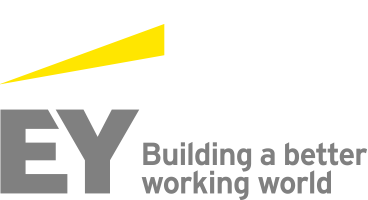 Job Information
EY

MST Environments 2020 UI Path Analyst

in

Bangalore

,

India
MST Environments 2020 UI Path Analyst
Core Business Services
Requisition # BLR004B6
Post Date Sep 17, 2019
ABOUT PROGRAM MERCURY
Mercury is a large, multi-year,enterprise-wide process transformation that will replace more than 1400 EYbusiness systems and related processes with an integrated, SAP centric platformthat will standardize and harmonize activities throughout the organization andsignificantly improve how EY manages its business. Mercury is a key enabler ofEY's Vision 2020+, directly supporting the efforts of a number oftransformation initiatives across the Firm by streamlining the applicationportfolio, reducing operating costs and providing a platform to deliver services moreefficiently. The Mercury solution is built upon the very latest of technologies(Portal, Mobile, SaaS) and a variety of hosting models (Cloud, Vendor andInternal). The SAP footprint is comprehensive, and the non SAP components arevaried. The user base at the final rollout is in excess of 200k.
ABOUT THE MERCURY SUPPORT TEAM (MST)
As an organization jointly owned by the business and Technology, the MSTis a centralized and global organization which will provide operational supportfor the delivered Mercury solution and support the Mercury user community. TheMST plays an integral role in governance of the Mercury solution and the globaltemplate from both a business and Technology perspective and will evolve towork closely with the business in enabling the benefit and value to be realizedfrom the investment in Program Mercury and to set the future direction andtechnology road map to support Vision 2020+.
The Technology Workstream is one of the six core functions of the MST.Within the technology stream the service deliverymanagement function will provide an appropriately resourced andskilled organization that will:
accept the delivered Mercury solution from the Program and provide integrated, seamless functional and technical support

take accountability for the delivered Mercury solution and deliver services, in line with defined service targets, to the Mercury user community

act as the single point of contact for vendors delivering support services across the integrated Mercury application landscape

enabling the Program Team to focus on the continued deployment of the global template and ongoing localization requirements.
JOB SUMMARY
The Senior resource isresponsible for coordinating and supporting Mercury applications that aresub-functions to the core SAP application and bots for Prod and Non-Prodenvironments. The role involves supporting the defined apps by administration,escalation to various hosting teams, and assisting troubleshooting of differentareas such as OS, DB, Network and any other areas of the supportinginfrastructure. This role exists within the wider MST Environments Managementfunction and reports to the MST Application Operations Lead. The candidate willneed to be proactive and tenacious, working with other teams to expediterequests. The Mercury landscape currently includes 15 environments supporting avariety of activities and teams.
PURPOSE OF THE JOB:
Responsible for supporting sub-SAP applications by maintaining the latest and greatest in technology without losing stability for MST across all N-line environments.
Provide production and non-production support for3-tier/layer application architecture: Presentation, Logic, and Data

Troubleshoot production and non-productionMercury applications and bots at level 3 to ensure incidents are resolvedquickly

Ensure Service Requests (SR), Changes,Incidents and Problems flow through their defined phases and teamsensuring SLAs are met

Coordinate group chat sessions and/orconference calls to assist with troubleshooting

Manage information and create supportdocumentation for supported applications and bots

Provide reporting about supported systemsstatistics

Analyze and troubleshoot monitoring alert
ANALYTICAL/DECISION MAKING RESPONSIBILITIES:
Identify impact of Incidents and escalate as appropriate to vendors and other support teams

Determine when to escalate to management as opposed to following scripted procedures, depending on the seriousness of the anomaly

Demonstrate technical skills and expertise during troubleshooting sessions

Participate in large audience meetings and calls representing team related matters to high leadership stakeholders

Contact Process Experts where SRs represent a design change

Support for applications such as ICC, IS, Winshuttle, ReconDB, etc
EXPERIENCE AND SKILLS REQUIREMENTS:
Mandatory

Solid technical skills and experience in Windows based application support

Knowledge of databases and Windows servers

Excellent English language skills (verbal and written).

Excellent people skills.

Basic awareness of different cultures and working practices across the regions.

Experience in working as part of a diverse and geographically dispersed team.

Experience working in an Operations environment.

Coordination of troubleshooting on applications with multiple parties including vendors and end users

ITIL Base Knowledge

Desirable Technical Skills

Microsoft Windows Server 2012 and 2016

Virtualization technologies: Citrix, Vmware, Azure

Networking fundamentals and troubleshooting skills

SQL server basic administration

Experience supporting SAP infrastructures

General understanding of storage technologies: NAS and SAN

Optional

Basic Linux Knowledge

SharePoint online site owner skills

Powershell Scripting

Robot Process Automation technologies experience like UiPath and Elasticsearch
OTHER REQUIREMENTS:
Flexibility and ability to work virtually across global time zones
EDUCATION:
4 year College minimum in related technology field (Computer, Engineering, Science, etc..) or comparable job experience
EXPERIENCE:
3 years experience in an Operational / Service Management role.
CERTIFICATION REQUIREMENTS:
None, although ITIL Access Management certification would be beneficial