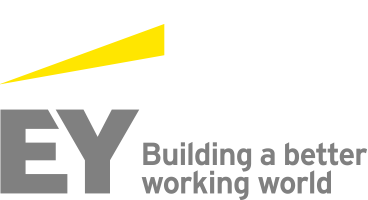 Job Information
EY

MST Hypercare Lead

in

Bangalore

,

India
MST Hypercare Lead
Core Business Services
Requisition # BLR007A9
Post Date 5 days ago
ABOUTPROGRAM MERCURY
Program Mercury is a large, multi-year,enterprise-wide process transformation that will replace more than 1400 EYbusiness systems and related processes with an integrated, SAP centric platformthat will standardize and harmonize activities throughout the organization andsignificantly improve how EY manages its business. Program Mercury is a keyenabler for EY, directly supporting the efforts of several transformationinitiatives across the Firm by streamlining the application portfolio, reducingoperating costs and providing a platform to deliver services more efficiently.
ABOUTTHE MERCURY SUPPORT TEAM (MST)
As an organization jointly owned by the business andIT, the MST is a centralized and global organization which will provideoperational support for the delivered Mercury solution and manage and supportthe Mercury user community. The MST will play an integral role in governance ofthe Mercury solution and the global template from both a business and ITperspective and will evolve to work closely with the business in enabling thebenefit and value to be realized from the investment in Program Mercury and toset the future direction and technology road map to support EY vision.
THEOPPORTUNITY
The Hypercare Lead is accountable for the hyper care or earlylife support activities related to the deliverables of the MST, including thesuccessful planning, preparation, delivery and support of the hyper careprocess.

A technical background is a must with hands on experience inSAP being a distinct advantage.

Multiple level engagement with stakeholders and strongcommunication will be required.

The hyper care lead will act as a focal point for all othersupport teams and provide leadership in order to meet the MST deliverablesfocusing on delivering an efficient, consistent and high performing hyper care.
YOUR KEY RESPONSIBILITIES
Proven track record in transition management delivering complex deliveries and with a demonstrated track record in developing and delivering early life support.
Transition Management – A clear understanding of Transition Management processes end to end in order to deliver against the overall Transition Delivery.

Hypercare – Practical evidence of running an Early Life Support delivery from engagement and design to delivery and management. A strong understanding is required with the ability to adapt and overcome.

Support Services – History of working with Support Services at various levels, supporting them, managing them in alignment with Hyper care and holding them accountable.

Planning – Delivering against Transition, Hyper care, MST and Mercury plans and schedules with experience in scoping and ascertaining accurate dates and timelines.

Communication – Clear communication skills delivering in small to large audiences and being able to adapt to ever changing live scenarios and questions while remaining calm, controlled, focused and able to guide.

Stakeholders – Evidence of delivering to executive stakeholders, business and IT partners.

Knowledge Transfer – Identification, creation and delivery of knowledge during the Hypercare delivery.

Training – Practical evidence of delivering training to support services along with facilitating further training if required to vendor partners.

Initiative – Ability to work on own initiative and showcase clear experience in Transition Management and Early Life Support, able to lead without requiring constant support.

Business Readiness – Contribute to the business readiness plan, taking into consideration IT deployment, data migration, capability deployment and business activities required to integrate new processes or jobs into the 'business as usual' environment
WORKING RELATIONSHIPS
Reporting into the MST Release Services Lead on Hyper care activities.

Business and IT partners on release schedule and communication of progress.

Operations managers to achieve successful transition of project deliverables into production support.

Communications and change management resources with EY global services.

Working closely with IT service functions for alignment and delivery.

Liaise with process leads and global leads both internal and external to enhance the hyper care delivery.

Work closely with business customer relationship management in delivering hyper care from a technical and business perspective and managing stakeholders accordingly on both sides.
ANALYTICAL /DECISION MAKING RESPONSIBILITIES
Adopt a logical and organized approach to problem resolution and clearly articulate both problems and proposed solutions.

Willingness to learn and quick to adapt to changing requirements

Excellent Microsoft Excel, Project, Visio, SharePoint and PowerPoint skills with the clear ability to understand formulas.

Ability to prioritize personal and team workloads to best meet organizational objectives.

The work hours may need to be flexible during peak times.

Manage issues escalated from other functions or groups.
KNOWLEDGE AND SKILL REQUIREMENTS
Excellent interpersonal, communication, and organizational skills - must be able to communicate fluently in English both verbally and in writing.

Ability to work and team effectively with IT Services groups and other management personnel including on a global, virtual basis.

IT background with experience across the systems development life cycle with experience in different project phases.

Demonstrates commitment to IT methodologies, processes and standards for transition planning and support.

Extensive experience working with 3rd party vendors as service providers.

Excellent Project Management skills.

Good knowledge of Service Management tools.

Ensure the process users are sufficiently trained to follow the process.

Provide quality metrics and reporting to promote compliance.

Ability to determine strategic direction not just tactical.

Flexibility to adjust to multiple demands, shifting priorities, ambiguity and rapid change.

Ability to deal efficiently with escalations and difficult situations/people under pressure.

Ability to understand and integrate cultural differences and lead virtual cross-cultural, cross-border teams.

Track record of dealing with Executive Leadership and conducting or delivering appropriate support process.

Define Process Models, Process Flows, Escalation Paths, Review Analytics, Update Hosting, and RACI development.

Complete Impact Assessments, CAB reviews and identify Risks/Issues.

Experience with dealing with Operations and Service Support teams.
SUPERVISION RESPONSIBILITIES
Indirectly supervise staff members in the development, implementation, and delivery of systems to business and or technical requirements.

Coordinate and supervise the daily activities of team members and/or

Take accountability for the performance and results of a team within own discipline or function.

Adapt departmental plans and priorities to address resource and operational challenges.
SKILLS AND ATTRIBUTES FOR SUCCESS
Self-starter

Experienced with leading meetings with leadership

Hyper care & Service management background a plus

Good presentation and communication skills

Solid interpersonal relationship management skills
TO QUALIFY FOR THE ROLE YOU MUST HAVE
A strong team player, comfortable working collaboratively, virtually and independently

Excellent communication and interpersonal relationship skills – able to effectively manage and influence all levels of management

Ability to work in a multi-cultural environment

Ability to learn quickly and work in a high pace, agile environment

Ability to work under pressure and to tight deadlines, managing multiple priorities effectively

Solid analytical capabilities
IDEALLY, YOU'LL ALSO HAVE
High degree of experience in all Microsoft Office products (i.e.: PowerPoint, Excel, Access, etc)

Experience of having worked on large, global IT deployment programs including preparing for go-live and supporting the immediate post go-live period.

ITIL certification preferred, along with experience in ISO and Project Management certification.

SAP experience preferred.