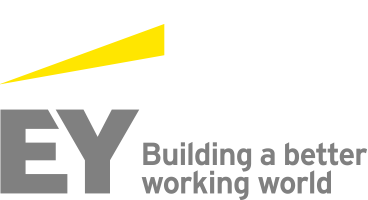 Job Information
EY

MST_BEM_Mercury_Analyst_Senior_Associate

in

Bangalore

,

India
MSTBEMMercuryAnalystSenior_Associate
Core Business Services
Requisition # BLR007NY
Post Date Sep 15, 2020
Business Event Mercury Senior Analyst
About the Mercury Support Team (MST) and Finance Operations (FO)
Finance Operations (FO) is an internal EY Finance organization that is part of EY's Global Mercury Support Team (MST). Finance Operations helps support several key Finance Products including Mercury (which is EY's SAP centric platform supporting Customer to Cash processes).
FO is part of the MST which is an organization jointly owned by the business and IT. The MST is a centralized and global organization that provides operational support for an integrated, SAP-centric platform (Mercury) and manages and supports the Mercury user community. The MST plays an integral governance role in the global Mercury solution and will evolve to work closely with the business to enable the benefit and value to be realized from the investment in Mercury and to set the future direction and technology road map.
About this Role:
Business Event Management is an MST Service that manages the lifecycles encapsulating the EY business events that impact the structure of EY's financial systems. The team provides advisory services to Global CFOs, Clients, and the Program as trusted business advisors to ensure business events that impact the structure of financial systems are accommodated in a way that drives global consistency in both transactional processing and financial reporting.The Team also establishes and supports processes to evaluate requests to address changes to organization structures, competencies, and business models; addresses unique business needs for localization by service line and work through exceptions; and maintains the integrity between Mercury and legacy systems.
Responsibilities:
Support team leads on the Mercury solution design

Assist in deep dive preparation with Leads for organization structures for Wave countries

Support the creation of hierarchies and HR orgs

Update cost center attributes

Support the creation of organizational hierarchies for production countries

Support country file creation

Coordinate loading of cost rates

Support the creation of cost centers and engagements

Coordinate resolution of any co-existence issues with GFIS team

Act as a trusted business advisor with countries

Support any special events such as acquisitions and new Mercury deployments

Resolve any issues relating to configuration

Manage and support any new system releases

Provide inputs and support to any global initiatives such as service line changes

Support country deployment and advise on special business requirements
Requirements:
4+ years' experience in a large business system environment, performing business analysis, business development, and/or project systems management with a preferred focus on SAP finance solutions (new GL, AP, AR, FA, Treasury, BPC, FSCM) and CO (CCA, PCA, PA, IO, PS)

Delivery management training, practical application, business analysis, sales, marketing, business development or relationship management experience is preferred

Functional and/or technical experience in supporting global systems (e.g. SAP, PeopleSoft) including knowledge of data flows, processes, and best practices

Proven knowledge of software development lifecycle methods, processes, tools, and best practices

Documentation, communication, and presentation skills that support accurate and concise messaging

Experienced and comfortable working with culturally diverse outsourced on/offshore staff for Project work and Production Support (Run) service delivery

Excellent interpersonal, client service, communication, organizational, and project management skills

Excellent problem solving and decision-making skills

Ability to connect the dots and understand end to end processes.

Ability to react appropriately during crisis situations

Operate in a dynamic, fast moving and changing environment

Operate in a global matrix environment

SAP certification is an added advantage but not mandatory