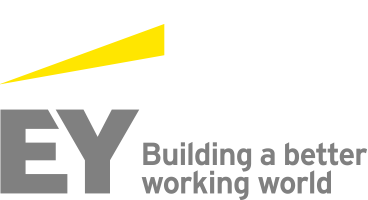 Job Information
EY

NSS - UK - Quantitative Services - Manager

in

Bangalore

,

India
NSS - UK - Quantitative Services - Manager
Tax
Requisition # BLR006IP
Post Date Feb 05, 2021
What we do
We advise clients on activities they've undertaken which meet the UK's R&D tax criteria, and any expenditure they can claim a tax relief or credit for.

Our team is comprised of tax and IT specialists, who work together and use their expertise to advise clients of the UK R&D tax criteria. We are principally a UK based team with colleagues in the EY Global Delivery Service (GDS) hub in Bangalore. We are looking to further build our Bangalore capability.

We record our clients' eligible activities via conference calls and write detailed technical documentation which substantiates their R&D tax claim for the UK tax authorities (HMRC).

Our technical discussions with clients cover a broad range of technologies, including software architecture and development (across numerous development languages), data and analytics, algorithmic and model development, infrastructure upgrades, cyber security, digital channels and distributed ledger technology.
This opportunity:
Join a highly successful, rapidly growing team, widely regarded as the leading R&D tax professional services provider in the Financial Services sector.

Participate in technical conversations with numerous high-profile clients in investment, commercial and retail banking, as well as insurance, asset management, Fintech and personal lending providers, who are based (or have branches) in the UK.

Build valuable knowledge of existing and new technologies in use by client teams, with exposure to individuals operating from software developer to C-suite stakeholder level.

There may also be a chance to be involved in the team's business development opportunities, participate in wider tax technology initiatives within EY, and be involved in the development of new service propositions by working closely with multiple UK teams
Your Knowledge and experience:
You will have more than 5 years' experience working in or with technology teams (preferably a mixture of industry and professional services)

You will have experience of conducting client facing conversations within a limited timeframe to capture information and provide guidance

You will have built up a broad knowledge base of:

Software development principles, scripting languages and commonly understood technological knowledge (e.g. C++, C#, Java, JavaScript, Python, Json, XML)

Established, commercially available technologies and their use (e.g. development environments, ETL tools, big data processing, database technologies, web technologies, cloud-based provisioning services, trade platforms, workflow tools)

Technology project management approaches and their practical application in a working environment

You will have a proven track record of writing structured, complex technical reports and documentation for senior review

Ideally you will have prior experience working with financial sector clients and be aware of emerging technology trends

You will have experience of managing multiple concurrent budgets and projects effectively
Your skills and attributes
You have excellent spoken and written business English, communicating clearly and concisely in phone calls and via email

You must be able to rapidly digest, record and assess technical information captured during time-limited conversations

You are proficient in the use of Microsoft Office applications (Excel, Word, PowerPoint, MS Project, OneNote)

You can comprehensively and accurately capture business and technical conversations,– ideally with a typing speed above 60-70 words per minute

You have an interest in extending your own technological knowledge and those around you

You display a personable and professional approach to providing advice and guidance to clients

You consistently show outstanding time management skills, and are always punctual and reliable

You can diplomatically resolve differences of opinion, and maintain a positive attitude, through use of consulting skills

You can comprehensively self-review documentation produced, and critically assess the applicability of a set of defined criteria to a range of technological scenarios

You can build strong working relationships with colleagues and stakeholders both in the Bangalore office, and those working remotely in the UK team who you will directly report to

You show initiative and take a proactive approach to delivering R&D tax projects end-to-end for our high-profile clients

You are comfortable presenting to audiences of varying sizes and seniority

You are always compliant with organisational quality and risk requirements, and can assess when and where issues need escalation