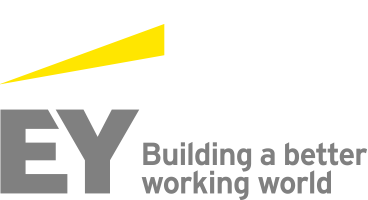 Job Information
EY

P&C_Senior_Manager_3

in

Bangalore

,

India
P&CSeniorManager_3
Consulting
Requisition # BLR00B5R
Post Date Jul 08, 2021
Senior Manager, Pricing & Commercials Team, Global Delivery Services (GDS) - Consulting
The GDS Consulting Team is looking for candidates to join the newly launched Pricing & Commercials Team.
Our Practice
The consulting & technology world is evolving rapidly. At the same time, our clients' commercial view of engagements is also changing. Our clients are starting to explore more complex models and various parameters to optimise their costs. The GDS Pricing & Commercials team aims at developing a commercial growth model for GDS. The key objective is to improve engagement profitability by driving GDS integration.
Through the vast experience our teams offer, we assess situations quickly, apply our thinking and improve executive decision making. We are looking to expand by recruiting people with an outstanding pricing and commercials background, who have the right attitude and commitment needed to work together on the very largest and most complex programmes in the industry
Function: Pricing & Commercials team
Job Rank: Senior Manager
Location: India
The Opportunity
As a Senior Manager in GDS Consulting Pricing & Commercials Team, you will be reporting directly to the Pricing & Commercials Leader. You will play an important role in creating value for EY while managing profitability and cost optimisation for Opportunity Partners and Pursuit Leaders. As a key point of contact for leadership, you will support various aspects of the pursuit lifecycle ensuring EY's cost-effectiveness.
As a part of the team, delivery excellence comes as standard. You will find yourself leading projects and key workstreams for major internal stakeholders. In this role you will be working closely with Partners, Directors & Senior Managers across geographies and use your experience & financial knowledge to shape deals and advise on pricing structures.
You will lead small internal teams, run engagement logistics and play a contributing role in developing propositions. We expect a strong background of successful end-to-end project delivery operations in EY's blue-chip clients.
This is a great opportunity for any candidate who wants to grow a career in Pricing & Commercials and is looking forward to learning cost and revenue models of any projects to drive profit optimization. Candidates will be exposed to global working environment, thereby getting opportunity to develop new relationships across the global member firms. Our projects are delivered across the globe, hence ability and willingness to travel is important.
The GDS Consulting Pricing & Commercials team's objectives are to set up a cross sector capability to:
Bring the best of the firm to meet market demand

Look at alternative delivery models

Deliver consistent commercial value

Improve win ratio, overall engagement economics/performance and firm profitability

Cost optimisation through innovation, technology and asset based operating models

The function's initial scope is large/complex/strategic deals, new revenue streams (e.g., asset-based solutions) and/or significant use of technology.
Your key responsibilities
Develop clear understanding and knowledge base for all alternative delivery model components (including GDS, automation, contractors, etc.)

Design and challenge deal and delivery model structuring with a focus on GDS

Develop close ties with the Global Pursuit teams to support complex pricing scenarios

Act as the primary commercial interface for GDS to serve internal & external stakeholders

Ensure informed decision making between sales, delivery and EY Commercial interests to deliver optimal value for both external client and internal EY member firm

Provide insights by analysing, modelling, advising and operationalising deal reviews, client bids & other key commercial elements

Co-ordinating and building relationships with local, Area and Regional commercial teams across Service Lines

Develop and deliver ongoing training and awareness about various pricing approaches

Facilitate governance and Service Line deal reviews

Develop and promote initiatives to address EY priorities (e.g., client centricity, global integration and teaming, exceptional and diverse people, data and technology) and extends leading practices across business units.

Demonstrate and promote consistent commitment within teams to EY and professional standards and to enhancing our brand with clients, regulators and other stakeholders.
Leadership responsibilities
Communicates and monitors service quality in respect of specific client requirements, reviews project plans, and guides other executives in their implementation.

Brings diverse and thought-provoking perspectives and EY points of view to explores solutions with stakeholders.

Manage multiple stakeholder communities with varying levels, experiences, agenda's and be responsible for overseeing the relationship

Ensure effective execution of various Programme Management/Operational methodologies

Utilise existing relationships to develop business opportunities

Endeavour to become a trusted advisor to the Pricing & Commercials Leader- be seen in the team and be recognised as a first choice go-to person for delivery solutions

Able to develop team strategy, manage overall financial budget of the team
People responsibilities
Develop people through effectively supervising, coaching, and mentoring staff

Conduct performance reviews and contribute to performance feedback for staff

Develops an inclusive culture in which timely, authentic feedback and coaching are provided to all colleagues and team members.

Contribute to people initiatives, including recruiting, retaining and training

Maintain an educational program to continually develop personal skills

Understand and follow workplace policies and procedures

Identifies gaps in the team's knowledge, initiates strategies to fill them, and keeps teams abreast of new service methodologies, tools and technologies, providing suggestions for their application.

Helps team members select appropriate learning and experiences, supports access to these opportunities, and provides effective follow-up to help build the career value they gain from their EY experience.
Skills and attributes for success
Demonstrate strong leadership and consensus-building skills in a dynamic environment

Enable and demonstrate innovative thinking and inspire action

Ability to network effectively within large organisations and build relationships with individuals and clients (internal/external)

Enable knowledge sharing across team; ability to synthesize information from others; connect all facets of the business when initiating, developing and implementing projects; help the business address its big issues; serve as an organizational connector

Demonstrate ability to design and lead organisational change

Self-starter, assertive and proactive approach, experience in stakeholder Management

Strong interpersonal skills- written, presentation, negotiation and influencing

Knowledge of pricing and commercials approaches

Identifies process, structural and external issues when managing complex problems and finds ways to address them.

Analyse trends/long-term plans and identifies the financial implications of various business strategies.
To qualify for the role, you must have
The knowledge, skills and abilities concerning global business fundamentals, business models, ethics, competitive analysis and cross-cultural/geographical sensitivities

The ability to manage competing stakeholder requests and prioritising projects will be key, ensuring alignment with key areas of focus for the business.

Experience to handle a range of complex consulting and problem-solving situations

Skills to resolve conflict and differences through application of interpersonal skills

Exposure to work effectively in multi-disciplinary teams and unfamiliar environments

High personal awareness

Strong working relationships across functional areas and through layers of seniority

The ability to push back and influence business decisions

Experience in managing departmental budgets, overseeing employee performance and hiring

Relevant industry and product knowledge (preferable)
Ideally, you should also have
Experience in a Professional Services environment

Significant Commercial Delivery experience

Project management experience; Professional project management certification i.e. PMP, Prince 2 or relevant Agile certification

An MBA or an accounting qualification

Strong numeracy and IT skills (Excel, PowerPoint, Word, Outlook)

Proven ability to influence and build collaborative relationships with senior-level stakeholders

Skills to build solutions and drive firm wide initiatives
What we are looking for
We are looking for an experienced, resilient team player with strong stakeholder management skills and good business acumen who is comfortable with working in an agile manner, supporting multiple stakeholders. You will be a change agent driving strategic pricing approach across geographies on high value deals for EY.
Success in this role will be through the enablement of comprehensive, world-class commercially viable deals for EY member firms and GDS, that will deliver sustainable, measurable results. Success will be measured through program usage, user surveys and KPI fulfilment. Experience in finance, project management, business development, leadership presentations will be added advantage
About EY Global Delivery Services
At EY GDS, our Consulting practice is consistently growing and outpacing our competition by partnering with our global clients to bring value to their businesses. We work together as one borderless organisation, with over 10,000 employees across geographies, to build teams who have the skills and the experience our clients need. For you, this means exciting opportunities to:
Team up with the best people on the most exciting programmes

Share knowledge with people known for their world-class expertise and insight

Work with global clients, locally and internationally

Be exposed to different business cultures in high-performing teams

Help shape the future of financial Professional services

Develop an international network of colleagues and clients that will last a lifetime

Motivated by customers, regulators and shareholders, EY clients are re-evaluating their business models and embarking on major transformation programmes to deliver the operational and technology infrastructure required. With EY's unmatched reputation for industry expertise, range of complementary offerings, global reach and delivery excellence, our firm is focussed to meet the demand for consulting services spanning front to support EY's clients.