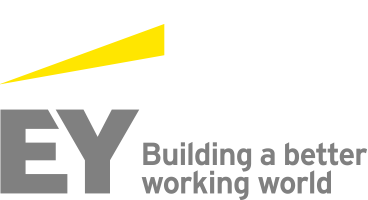 Job Information
EY

Salesforce Admin / Developer

in

Bangalore

,

India
Salesforce Admin / Developer
Core Business Services
Requisition # IND00DRZ
Post Date May 15, 2019
Job Summary:
(Briefly describe the main objectives and purpose of the job. Why does the job exist? What is it expected to accomplish?)
Engineering is also responsible for

Producing Infrastructure Engineering deliverables meeting or exceeding benchmarks for quality and performance in accordance with the project timeline.

Maintaining effective and consistent communication within the team, across all Infrastructure Service Delivery teams, and with resources in other IT Services groups.

Proactively raising issues to Team Leads when necessary.

Providing 4th level support to Operations teams in the field of expertise.
Essential Functions of the Job:
(Identify and describe essential functions, or primary duties and responsibilities. Assume that the reader does not know the role or function of the job.)
Experience in Low code platforms like Salesforce or PowerApps

Experience in setting up of Salesforce platform for an organization.

Experience in setting up of Single sign on with On-prem to Salesforce.

Experience in customizing and implementing Salesforce CRM solution.

Experience in development of salesforce and visual force objects.

Experience with relational and SQL database technologies

Experience in any Chatbot frameworks – MS LUIS, Kore.ai, RASA

Experience with Continuous Integration (CI), configuration management and automated deployment

Familiar with Agile software development practices

Excellent organizational skills, and oral and written communication skills

Ability to work with minimal supervision, making decisions based upon priorities, schedules and an understanding of business initiatives.

Critical attention to detail, thoroughness and documentation

Maintain adherence to architectural standards/principles, global product-specific guidelines, usability design standards, etc.

Provide support and documentation to assist in sustaining the project during the transition to production.
Work closely with:
Infrastructure Engineering Team/Group Leads to understand strategic goals/objectives and translate into actionable plans

Infrastructure Engineering Team/Group Leads to successfully implement, use, and monitor BSC initiatives

Solutions Delivery to build solutions as part of end-to-end projects.

Operations managers to effectively and efficiently support the project during the transition phase.
Analytical/Decision Making Responsibilities:
(Describe the kind of problems and challenges typically faced, and decisions required to perform the job, as well as recommendations made to supervisors or others. Focus on the nature of existing policies, precedents and procedures used to guide decisions, and the degree to which the incumbent is free to make decisions requiring interpretation and judgment. Provide an example.)
Sound analytical skills and problem solving skills.
Knowledge and Skills Requirements:
(Describe the knowledge or skills needed to perform this job; these may be technical, managerial or behavioral in nature and can be divided by "Mandatory" and "Optional / being considered as an asset)
Solid interpersonal communication and organizational skills required to operate as a contributing member of global technical teams that deliver quality services.

Strong technical skills in subject areas previously identified for designing, documenting, supporting, and implementing infrastructure projects.

Interest to swiftly expand knowledge of organizational structure of the firm to facilitate work with groups outside of the immediate technical team.

Quickly possess an understanding of IT Services: service offerings, technical standards and policies, technical and business strategies as well as organizational structure.
Supervision Responsibilities:
(Describe the level of supervision received (i.e., the frequency of supervisory contact, degree to which the individual acts independently and on what kinds of issues). Describe the level of supervision of others, if any (i.e., assigning work, reviewing performance, direct or indirect responsibility).
This position does not have supervisory responsibilities.
Other Requirements:
(Describe other functions or expectations of the job such as whether overtime is regularly required (e.g., during busy season?), whether there are particular times of the year that vacation may not be taken, whether there is frequent travel, whether there are any physical requirements beyond those expected in a normal office environment or any other miscellaneous things about the job that should be made known.)
Flexibility to adjust to multiple demands, shifting priorities and rapid change

Ability to work and team with a multitude of different people within and outside of IT to balance demands

Ability to deal efficiently with escalations and difficult situations/people under pressure

High level of interpersonal, communication, organizational and decision-making skills

Ability to understand and integrate cultural differences and motives and to work in virtual cross-cultural, cross-border teams

English language skills - excellent written and verbal communication

Due to the global team/organization calls and meetings out of regular office hours will occur

Travel may be required to guide implementations or meet with vendors and contractors supporting various projects

Weekend or late night work may occur during project phases

Certification on salesforce Admin or Development module.
Job Requirements:
Education:
(What is the minimum level of education needed/suggested to perform this job?)
A Bachelor's degree in Computer Science or a related discipline, or equivalent work experience
Experience:
(What is minimum number of years needed/suggested to perform this job?)
Substantial, extensive and demonstrated experience in various aspects of technology infrastructure design and implementation, with tangible, relevant and demonstrated experience in delivering projects within scope and budget
Approximately 1-3 years of related work experience in engineering function
Certification Requirements:
(Describe and explain any certifications and/or licenses needed or helpful to perform this job).
Salesforce certifications a plus

Vendor or industry standard certifications in applicable specialty or related technology areas desirable.