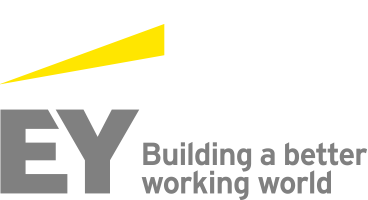 Job Information
EY

Tax Law - Implementation Executive - Senior

in

Bangalore

,

India
Tax Law - Implementation Executive - Senior
Tax
Requisition # BLR001PW
Post Date Feb 04, 2019
Job Description – Implementation Executive
Job title Implementation Executive
Responsible to : Implementation Manager / Project Manager
Purpose of job The Technology Team enables corporate functions to evolve their operating models by implementing end to end technology and data-driven solutions, improving quality, managing risk and reducing costs.

As part of the Technology Team, the Implementation Team is responsible for the implementation of legal technology solutions for customers that can be implemented and evolved at pace, are easy to use and deliver significant value in terms of management information and data.

In particular, the purpose of the job is as follows:

Supporting the Technology Team's Implementation Managers and their associated projects;

with the preparation of relevant materials to support the project timelines, for example, agendas, meeting notes, project plans etc

with the preparation of presentations and communications to customers,

capturing project actions and confirming next steps with the Implementation Manager.
Key responsibilities Your key responsibilities will include:
Technology Platform Implementation and Support

Supporting the Implementation Team in gathering and scoping requirements for new technology projects.

Supporting the preparation of project plans detailing the project requirements and timelines.

Maintaining project plans in accordance with the relevant project activities.

Preparing regular internal and external project communications.

Supporting the process of capturing customer feedback and product improvements.

Business Development

Preparing materials to support the Business Development Team for potential new projects.

Supporting customer demonstrations as required.
Team Structure
Supporting internal Technology Team activity and processes.

Research & Development / Other Legal Technologies

Supporting research and development activity in relation to other legal technologies and providers.

Supporting the development of alternative legal technology solutions.

Management You will have the ability both to work within a team as well as to operate independently. In particular, you will be able to:

Manage your time effectively to complete your own and team workloads and meet external and internal deadlines.

Create and maintain productive and supportive relationships with colleagues.

Work closely with all the key stakeholders across the business and customers to manage the team effectively.

Measurement Your performance will be measured in the following ways:

Achieving objectives which are organised around Profitability, Productivity, Quality and Customer Satisfaction.

Embodying the Riverview Values and behaviours in all tasks and empowering all team members to do likewise.

Contributing to the objectives of the business.
Education / Qualifications Minimum Qualifications:
Good standard of education.
Skills / Attributes
Experience Key required skills include:

Proficient IT skills (Word processing, Spreadsheets, MS Outlook) and accurate keyboard skills.

Articulate, confident and fluent communication skills with a good level of oral and written English.

A commercial / pragmatic approach to problem solving with a strong ability to multi- task and prioritise.

Ability to work within a fast paced and flexible working environment.

Core competencies •Pro-active attitude and solution focused.

Time management.

A fast learner with a flexible attitude to working practices.

Attention to detail.

IT literacy.

Well-developed interpersonal and communication skills.

Analysis and decision-making.

Motivation.

Teamwork.

Ability to work to deadlines and deliver to key performance indicators.

Numeracy and data awareness.
Other requirements
You are expected to be able to work within the core business hours of 8am and 6pm as well as to work such further hours as may be necessary to fulfil your duties or the needs of the business, including occasional overnight stays as required. Whenever possible, your Manager will give you reasonable notice of any additional hours.

Equal Opportunities EY Riverview Law is fully committed to the principle of equal opportunities in employment and opposes all forms of unlawful or unfair discrimination, direct or indirect. All employees are expected to promote and work fully in line with the Company's Equal Opportunities policy.