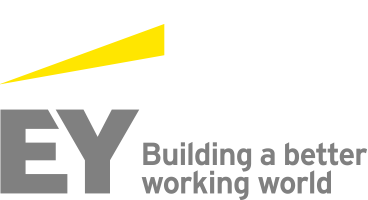 Job Information
EY

TC Testing - Automation Testing Senior (1,2)

in

Bangalore

,

India
TC Testing - Automation Testing Senior (1,2)
Consulting
Requisition # BLR008ZD
Post Date Dec 22, 2020
Job description – Senior Mobile Automation Tester
As a Senior Mobile Automation Tester, you will be working alongside the mobile team to develop, publish, and implement test plans. The main focus is to implement our test automation strategy to ensure clean shippable features, bug fixes, and applications at a rapid pace.
Responsibilities
Experience on testing mobile apps (Hybrid, Native and Web Apps).

Ability to develop automation framework, framework components and framework enhancements.

Writing QA automation tests for mobile apps with tools such as, Appium, Perfecto Mobile, SeeTest etc.

Experience with/Understanding of CI/CD Pipeline - DevOps, Agile and Data Testing, Test data management, Test Environment Management, etc.

Responsible for writing automation tests for mobile applications and backend services.

Perform Test Case design, identify any opportunity for Test Automation and Perform automation.

Running automation scripts to ensure delivery of the software product.

Analyses of automation testing result and generate reports.

Planning and preparation of test environments to ensure test plans can be executed in a timely and efficient manner.

Understand the Requirements (Business & Technical) for the Application developed for a specific Mobile device and its Operating platform.

Work closely with Mobile Solution Engineering team to understand the specifics of the Application, Mobile device & operating platform on which the Application would run and due considerations

Review Design and provide feedback considering Testability of the Application/ Solution

Responsible for communicating and resolving software defects.

Measure and track quality assurance metrics across applications.

Ensure Test readiness (Test Environment, Test Data, Tools Licenses etc.)

Execute Testing, Monitor and report the Progress. Liaise with Mobile Solution Engineering Team & other relevant team for Defect resolution.

Create Test Report and Test Sign off documentation as per Process.

Capture and Report Test Metrics as per Process. Analyze the Metric trends, plan & implement improvement actions as necessary.

Manage Test Team reporting into you and support team development activities for the Testing Team.
People responsibilities
Good people management skills – Guide, Lead and motivate the team

Contribute to people initiatives including recruiting, retaining and training

Should come up with innovative and smart ways of doing work, without compromising on quality

Understand and follow workplace policies and procedures
Other details
Requirements
BE/BTech/MCA

Overall 6-9 years of hands on experience in Testing all types of Mobile Applications (Native, Hybrid, Mobile web) on handheld devices is a must.

Experience automating test cases for both native iOS and Android applications using Appium and a cloud device farm.

Experience working with Selenium WebDriver.

Experience working with Expresso for Android automation

Experience working with XCUI Test for iOS automation

Good development and scripting skills with an object-oriented programming language such as Java, Python, or C#.

Should be well versed with Jenkins, Git, XCode, any Cloud device.

Unit testing with familiarity with test driven development.

Experience working with Jenkins for continuous integration.

Android and iOS testing experience. Strong experience on one platform over the other is acceptable.

Understand backlog tracking, burndown metrics, velocity, and task definition.

Familiarity with common Agile practices, service-oriented environments, and better development practices.

Good background in automated testing tools and methodologies.
Nice to Have Skills
Exposure to Non-UI Testing like Web service testing, API testing, SOA testing

Experience in backend testing of SQL server is a plus

Responsive & adaptable to customer and project needs.

Exposure to Global Projects and working with Clients at onsite is desirable

Exposure/ Experience in Non-Functional Testing (Performance & Load Testing, Infrastructure, Security Testing etc.) would be an added advantage

Should be ready to travel based on the Project & Client needs

Knowledge of Mobile Application Management- control, security and compliance with respect to Mobile Application distribution & deployment is desirable. Understanding of Enterprise mobile infrastructure and cross platform development platforms like is desirable