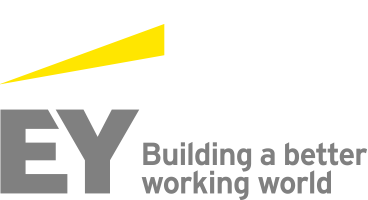 Job Information
EY

TC_ TSD Python, Senior

in

Bangalore

,

India
TC_ TSD Python, Senior
Consulting
Requisition # BLR007T8
Post Date Sep 22, 2020
Ernst & Young (trading as EY) is a multinational professional services firm headquartered in London, United Kingdom and is one of the 'Big Four' audit firms.
The organization operates as a network of member firms which are separate legal entities in individual countries. It has 200,000+ employees in over 700 offices around 150 countries in the world. It provides assurance (including financial audit), tax, consulting and advisory services to companies.
The firm dates back to 1849 and the current firm was formed by a merger of Ernst & Whinney and Arthur Young & Co., now rebranded as EY.
Company Culture
Ernst & Young prides itself in having a globally diverse and inclusive corporate culture based on experience, skills and leadership among employees. The company strives in building relationships between its employees and its clients. Ernst & Young defines its culture in three areas: Inclusiveness, Development and Engagement. Employees are encouraged to speak up, continue learning and coaching others, and to engage with each other, as well as with clients and management, towards achieving personal and professional goals.
Job Description: -
Looking for a Django Python Web developer with 3-9 years experience with proficiency in writing reusable, testable & efficient code with good programming skills. Strong in Application development experience in any one of the financial risk-domains – credit, market, liquidity risk or enterprise risk – operational risk or good to knowledge of compliance/Fincrime technology with exposure to any one of the cloud technologies like MS Azure/AWS
Required skills: -
Proven experience as a Full Stack Developer and expert in Python with knowledge of at least one Python web framework, such as Django/ Flask

Should have working experience in Financial risk domain: – credit, market, liquidity risk or enterprise risk – operational risk (any one of these mandatory) or good to knowledge of compliance/Fincrime technology

Knowledge of multiple back-end languages (e.g. C#, Java, Python) and JavaScript frameworks (e.g. Angular, React, Node.js)

Knowledge of multiple front-end languages and libraries (e.g. HTML/ CSS, JavaScript, XML, jQuery)

Familiarity with databases (e.g. SQL Server, MySQL, MongoDB), web servers (e.g. Apache) and UI/UX design

Familiarity with some ORM (Object Relational Mapper) libraries

Able to integrate multiple data sources and databases into one system

Understanding of the threading limitations of Python and multi-process architecture

Design and implementation of low-latency, high-availability, and performant applications

Integration of user-facing elements & data storage solutions

Strong unit testing and debugging skills

Experience developing desktop applications and familiarity with common stacks

Knowledge of user authentication and authorization between multiple systems, servers, and environments

An analytical mind, excellent communication and teamwork skills

Proficient understanding of code versioning tools (such as Git or SVN etc.) and release management
Other preferred skills:
Application development knowledge with financial or risk background is preferred

Ability to interpret business requirements and other supporting documentation with a strong attention to detail

Knowledge of key features of Cloud Service Providers

Migrating complex, multi-tier applications on Cloud Platforms like MS Azure/AWS

Education and Experience:

Overall application development experience of 4-5 years

B.E./B.Tech in Computer Science from a reputed institute

Technical certifications in Python, Cloud technologies is preferred
Required skills: -
Proven experience as a Full Stack Developer and expert in Python with knowledge of at least one Python web framework, such as Django/ Flask

Should have working experience in Financial risk domain: – credit, market, liquidity risk or enterprise risk – operational risk (any one of these mandatory) or good to knowledge of compliance/Fincrime technology

Knowledge of multiple back-end languages (e.g. C#, Java, Python) and JavaScript frameworks (e.g. Angular, React, Node.js)

Knowledge of multiple front-end languages and libraries (e.g. HTML/ CSS, JavaScript, XML, jQuery)

Familiarity with databases (e.g. SQL Server, MySQL, MongoDB), web servers (e.g. Apache) and UI/UX design

Familiarity with some ORM (Object Relational Mapper) libraries

Able to integrate multiple data sources and databases into one system

Understanding of the threading limitations of Python and multi-process architecture

Design and implementation of low-latency, high-availability, and performant applications

Integration of user-facing elements & data storage solutions

Strong unit testing and debugging skills

Experience developing desktop applications and familiarity with common stacks

Knowledge of user authentication and authorization between multiple systems, servers, and environments

An analytical mind, excellent communication and teamwork skills

Proficient understanding of code versioning tools (such as Git or SVN etc.) and release management
Other preferred skills:
Application development knowledge with financial or risk background is preferred

Ability to interpret business requirements and other supporting documentation with a strong attention to detail

Knowledge of key features of Cloud Service Providers

Migrating complex, multi-tier applications on Cloud Platforms like MS Azure/AWS
Education and Experience:
Overall application development experience of 4-5 years

B.E./B.Tech in Computer Science from a reputed institute

Technical certifications in Python, Cloud technologies is preferred