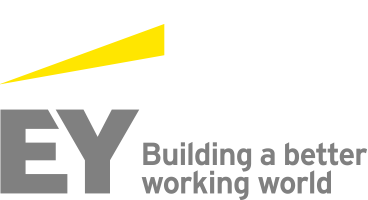 Job Information
EY

WaveSpace specialist

in

Bangalore

,

India
WaveSpace specialist
Core Business Services
Requisition # BLR004BK
Post Date Sep 18, 2019
JOBSUMMARY:
EY wavespaces are at the forefront of EY's Digital Strategy and because of this EY has been identified as Industry Leader in Digital Transformation. There are currently 25 flagship wavespaces and approximately 25 satellite wavespaces and the number of locations is growing. The wavespaces are a crucial vehicle for EY business to engage with existing and connect to future clients. They are highly-connected, forming a powerful network for the EY business to connect sessions and teams. Wavespace helps our clients to respond to disruptive forces and new digital challenges.
The EY wavespace technical support specialist will act as a dedicated on-site support wavespace specialist and technical first point of contact for meetings and events held in their respective geographic area. In this role, they should be able to deliver quality client service, be equippedwith appropriate knowledge and be well-versed technically of EY's technology landscape. The EY wavespace support specialist will also need to maintain ongoing relationship with Regional and Team Leads as well as the Global Event Enablement team ensuring open communication and feedback. In addition, the ability to build ongoing relationship with other EY Technology teams and Service Line functions to provide relevant services and opportunities.
ESSENTIALFUNCTIONS OF THE JOB:
Assists with local on-site and off-site support for firm sponsoredwavespace functions/meetings, including deep understanding and knowledgeof network infrastructure, lab/wavespace internal networks and EY network

Assist with the deployment of hardware and software to end users(including the installation, configuration and testing of more complexfirm hardware)

Assist with provisioning and de-provisioning processing, includingsetting up of hardware/software for the wavespace support team

Assists with (or coordinates) the repair of end user hardware and/orlab hardware and the reinstallation of software as necessary to resolveend user incidents as well as wavespace specific technologies (e.g. MSSurface Hubs, iPads, Digital Signal Processors, Microphone systems,wireless presentation systems, etc.) including the maintenance of thesetechnologies

Support of technology applicationsincluding Ventuz, Campfire, MURAL, Miro, Zeetings, Mentimenter, etc.

AV components – Screens; Projectors;Audio/Visual matrix; Digital Signal processors; Cameras etc.

Managing Lab specific hardware - SamsungFlip; MS HoloLens / Oculus Rift; 3D Printer; Laser Cutter; Digitalfabrication machines

Track and resolves all related Incidentsand Service Requests in Ticket Management System; identify sources andtrends of technical problems to prevent future occurrences

Under minimal supervision, provides after-hours service for escalatedissues from the Service Desk, Team Lead or wavespace stakeholder

Maintain a thorough understanding of the EYTechnology organization and service offerings in order to identify howbest to address end user technology needs and incidents

Understand the Firm's business andorganization sufficiently to anticipate and resolve end user technologyissues that affect productivity of Firm personnel
ANALYTICAL/DECISION MAKING RESPONSIBILITIES:
Strong analytical skills are required to address end-user incidents escalated from a customer in the wavespace session or capability to anticipate and resolve an issue

Decision making responsibilities are generally limited to addressing a single end-user issue; need to be able to prioritize incidents being worked on and communicate those priorities to end users as necessary.
KNOWLEDGE AND SKILLS REQUIREMENTS:
Excellent communication, interpersonal, organizational, and time management skills.

Excellent customer service attitude.

Ability to work effectively with all levels of end users and IT personnel.

Ability to communicate in English.

Deep understanding of all wavespace technologies include IT and AV

Must be fluent in native country language as well as English (global business language)
SUPERVISION RESPONSIBILITIES:
The EY On-site Technology Support wavespace Specialist will report to the EY On-site Technology Support wavespace coordinator. In addition, there may be resources that will be shared among the functional group with numerous on-site staff that will indirectly be managed and motivated through matrix management.
OTHER REQUIREMENTS:
The role may generally be supervised remotely and potentially across time zones, using telephone, email and instant messaging. As such the role requires the advanced discipline of self-direction and autonomy as needed in a remote working or work from home arrangement. The role may also require the periodic allocation of additional time on the job to ensure multiple demands and escalating issues are managed in a timely manner to restore services.
JOB REQUIREMENTS:
EDUCATION:
Bachelor's degree in computer related field or equivalent work experience
EXPERIENCE:
Approximately 3-5 years of experience in end user technology support

event support and live event management

knowledge of AV industry standards highly recommended

Experience with cloud technology e.g. MS Azure is beneficial
CERTIFICATION REQUIREMENTS:
Certified Technology Specialist (CTS) or similar industry certifications desirable