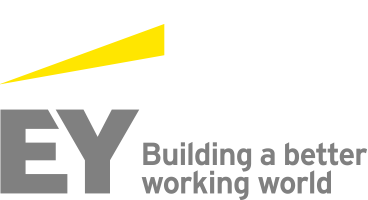 Job Information
EY

Consultor SAP con francés

in

Barcelona

,

Spain
Consultor SAP con francés
Advisory
Requisition # BAR000X6
Post Date Jun 25, 2018
In response to strong market demand, EY has set up a SAP Consumer Goods Excellence Center with a young team passionate about their work and proud to be part of a leading global professional services firm.
The team is multinational and dynamic, with the common goal of being the company's ultimate experts in SAP solutions for Consumer Goods as well as delivering proficiently complex projects to our customers in this industry, and also in similar industries with the same kind of complex needs in the Operations & Logistics processes (Manufacturing, Diversified Industrial Products and Retail).
Our customers are mainly French and Spanish speakers, and English is also part of our frequently used languages. There are various SAP solutions amongst which are developing solutions and delivering projects such as SAP ECC, S4HANA, SAP BI, SAP BPC, SAP apps in Fiori and HCP, SAP PO, CONCUR.
If you are SAP ERP Senior Consultant experienced in ECC and/or S4HANA solutions and you want to join to an advisory international firm, you are our candidate. You will become a member of our functional SAP team, working with a high experience colleagues who will mentor you, and with other junior colleagues that will be trained and mentored by you. Together with your colleagues, and working directly with our customers counterparts, you will lead a functional area (or a stream) in one (or more) international projects. As part of the functional SAP team you will enjoy a creative, challenging and collaborative environment where your fresh ideas will be every bit as valued as your motivation.
• Be responsible for the design, adaptation and functional validation of the SAP modules or functional areas under your responsibility while always respecting the business objectives, and with limited supervision :
• Define Solution Design and Business Blueprints (BBP)
• SAP system customizing
• Define functional designs for ABAP and PO technicians (RICEFW objects), i.e. design Developments and Integrations
• Key User and Super User IT Training
• Configuration and execution of test plans.
• Deploy the SAP solution in a Production Environment and provide post-GoLive support.
• Have interlocution with customer (Business Process Owners, Key User, Super-Users from IT) and EY Project Managers or EY TeamLeads, during all SAP project lifecycle. You will also coordinate with TeamLeads from other areas to ensure E2E cross-processes coherence.
• Train and mentor junior SAP consultants in your team.
• Support expert decision-making in SAP and also in functional business processes.
• Prepare, conduct and lead BBP and UAT workshop with customers.
• Prepare and Participate in Follow-up Committees.
• Share your ideas and help colleagues both inside and outside of your team.
• Be comfortable working under a changing environment.
We want you to have the following skills and experience:
• SAP ECC or S4HANA expert (minimum 5 years) in the modules under his responsibility (multi-module expert preferred): MM, WM, PP, PM, QM, SD, LE, FI or CO
• Experience in multiple SAP ERP Project Implementations.
• Good French (this one is a must), Spanish and English level.
• Preferable experience in Consumer Goods, Manufacturing, Diversified Industrial Products or Retail customers.
• Share your ideas and help colleagues both inside and outside of your team.
• Be comfortable working under a changing environment.