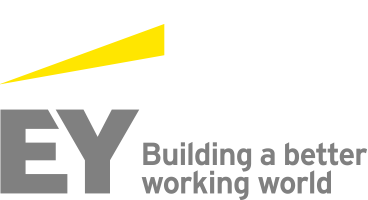 Job Information
EY

Advisory - Risk - IT Banking - Senior

in

Beijing

,

China
Advisory - Risk - IT Banking - Senior
Advisory
Requisition # BEI00178
Post Date May 05, 2019
Advisory Risk - Banking Client - Consultant
Excellent career opportunity with Ernst & Young:
Ernst & Youngis one of the leading global professional services organizations with 190,000 staff around the world. We are proud of our people culture which we believe sets us apart in the profession. Ernst & Young helps you achieve your best by providing great learning and career growth opportunities, by offering ways to help you achieve satisfaction in work and life, and by looking at each decision with a keen eye toward how it will affect you.
Job summary:
An IT consultant works in partnership with clients, advising them how to use information technology in order to meet their business objectives or overcome problems. Consultants work to improve the structure and efficiency of an organization's IT systems.

IT consultants may provide strategic guidance to organizations with regard to technology, IT infrastructures and the enablement of major business processes through enhancements to IT. They may provide guidance during selection and procurement as well as providing highly expert technical assistance, and may be responsible for user training and feedback.

IT consultants may be involved in sales and business development, as well as technical duties. Tasks typically involve:

Meeting with clients to determine requirements;

Working with clients to define the scope of a project;

Planning timescales and the resources needed;

Clarifying a client's system specifications, understanding their work practices and the nature of their business;

Travelling to customer sites;

Liaising with staff at all levels of a client organization;

Defining software, hardware and network requirements;

Analyzing IT requirements within companies and giving independent and objective advice on the use of IT;

Developing agreed solutions and implementing new systems;

Presenting solutions in written or oral reports;

Helping clients with change-management activities;

Designing, testing, installing and monitoring new systems;

Preparing documentation and presenting progress reports to customers;

Organizing training for users and other consultants;

Being involved in sales and support, and where appropriate, maintaining contact with client organizations;

Identifying potential clients and building and maintaining contacts.
Requirements:
Bachelor's degree in a related field and a minimum of two years of IT consultant experience.

Proficient in using MS Office

Excellent business writing skills

Excellent research and analysis skills

Excellent communication skills-ability to communicate at all levels

Professional and approachable

Organized with strong attention to detail

Proactive

High commitment towards quality client service

Follow-through on tasks/commitments and deadline driven

Able to multi-task and work on multiple projects at the same time

Flexible and adaptable to situations and people

Working independently in a high pressure environment

Committed to producing high quality deliverables

Candidates with engagements experience in banking such as IT governance and effectiveness; IT program management and data quality management; and IT security will be a plus.
Other requirements:
Banking client:
Have relevant experience in banking and consulting

At least 3 years of experience in at least 2 of the following areas gained in a banking environment:

banking process improvement and banking products

IT governance

inter audit and controls

IT security

ITIL advisory

Database management and design

Data analysis

Systems development

Project management

E-banking

Regulatory reviews

Working experience in multinational banks or large local banks is highly preferred

Excellent business development experience in banking industry for managers and senior managers

P/L responsibility for senior managers and preferable for managers

Excellent presentation skills

Relevant professional qualifications, including CPA, CISA, CISSP, PMBOK, etc
咨询顾问(数据分析)
1.计算机,统计学,数学,计量经济学,金融等相关专业,本科及以上学历;
2.1-3年数据分析工作,熟悉数据挖掘的常用算法;
3.熟悉常用数据分析及展现工具(SAS、R、SPSS、SQL、OBIEE等)、建模工具等;
4.熟悉PL/SQL,了解主流数据库oracle、mysql;
5.银行,保险数据类项目相关经验(数据仓库、数据集市、数据分析、数据管理等)或相关项目经验(电子银行、营销、风险等);
6.了解常见的概率统计、数据挖掘算法(回归、决策树、SVM、k-means等)优先;
7.了解Hadoop,mpi,Spark,Storm等技术、了解互联网和大数据行业者优先。
咨询顾问(业务)
1.计算机或相关专业,有金融背景优先
2.1-3年的咨询公司工作经验
3.有数据分析类项目经验优先
Other information:
目前监管法规十分严格的营商环境下,银行和证券公司均面对越来越复杂的挑战。风险管理、改善营运,以及照顾利益关联方不同的利益等各方面的要求不断有所提高。
要应对这些挑战,贵公司需要具备丰富经验,了解贵公司营运、法规和驱动增长的因素的金融专业人员。我们的全球银行和资本市场中心正好符合这些要求。
该中心把全球各地提供审计、税务、财务交易和咨询服务的资深人员联系起来。该团队可共享业内新发展趋势和要求的信息,向贵公司提供影响全球银行业的因素方面的意见。不论在稳定还是变化万千的环境下,贵公司均可从安永取得所需的支援,协助贵公司增长业务。
为了发挥潜能,企业必须持续改善业绩,并保持佳绩。我们的专业人员具备服务大型机构的工作经验,协助企业进行变革。他们提供财务、供应链和客户服务,具备项目管理、策略性方向制订、人员和组织结构,以及信息科技咨询等方面的资历,协助贵公司在经营业务方面获得可衡量和持续的改善。