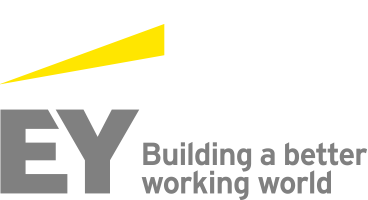 EY

Transaction Support Professionals (Consultant to Senior Manager) – Transaction Advisory Services

in

Brisbane

,

Australia
Transaction Support Professionals (Consultant to Senior Manager) – Transaction Advisory Services
Transaction Advisory Services
Requisition # BRI0015K
Post Date Oct 29, 2018
Our Transaction Advisory Services (TAS) team works with clients to manage their capital agenda to drive competitive advantage and increased returns. As part of a global team of 10,000 professionals in 100 countries you will advise clients on preserving, optimising, raising or investing capital. Major groups (or, as we call them, sub-service lines and competencies) within TAS include Mergers and Acquisition Services, Project Finance, Restructuring Services, Operational Transaction Services, Transaction Support, Transaction Tax, and Valuation and Business Modelling.
Join our Transaction Support team and you will work with many of the world's largest organisations, fastest-growing companies and private equity firms on some of the most complex deals in the global market. Through analysis of financial, commercial and operational data, our industry-aligned transaction support professionals provide insights to key decision-makers that help them increase value and reduce the risks and uncertainty inherent in transactions. You will help to identify key value drivers, challenge assumptions about future performance, search for and advise on hidden value, and work with other EY service teams to deliver an integrated approach to our clients before, during and after the transaction.
With so many offerings, you have the opportunity to develop your career through a broad scope of engagements, mentoring and formal learning. That's how we develop outstanding leaders who team to deliver on our promises to all of our stakeholders, and in so doing, play a critical role in building a better working world for our people, for our clients and for our communities. Sound interesting? Well this is just the beginning. Because whenever you join, however long you stay, the exceptional EY experience lasts a lifetime.
About you
In your role as Consultant/Senior Consultant/Manager/Senior Manager you'll
Manage and participate in due diligence engagements related to acquisitions by private equity investor groups and strategic corporate buyers

Analyse financial/operational results of targets through reviewing accounting records and conducting interviews with management

Prepare/evaluate pro forma financial information

Identify issues for purchase price reductions, deal structuring or deal termination

Identify post-acquisition action steps to achieve anticipated earnings/cash flow improvements

Evaluate effects of seasonality and cyclicality on cash flow requirements

Perform industry and company research

Correlate due diligence findings with client valuations

Manage expectations of service

Be responsible for team management

Identify business development opportunities and assist Partners and Senior Managers on proposals and new business opportunities by drafting responses, participating in the proposal process, building client relationships, demonstrating knowledge of client business and communicating directly with the target company
We're looking for people with the following experiences:
A bachelor's degree and approximately 5 years of related work experience; or a graduate degree and approximately 3-4 years of related work experience
A degree in accounting, business, or finance preferred
Experience consisting of a total of at least 3+ years of relevant external audit experience in a public accounting firm and/or mergers and acquisitions transactions experience, of which at least 18 months are relevant external audit experience in a public accounting firm

CA/CPA Qualifications

Strong analytical and interpersonal skills

Effective written and verbal communication skills and a dedication to teamwork

A strong work initiative and the ability to adapt to new challenges and ideas
The successful candidate must also be willing and able to travel, when necessary.
The preferred applicant will be subject to employment screening by Ernst & Young or by their external third party provider.
© 2017 Ernst & Young, Australia. All Rights Reserved.