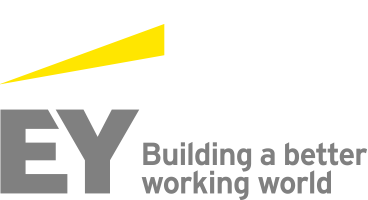 Job Information
EY

Information Strategist - Financial Services

in

Brussels

,

Belgium
Information Strategist - Financial Services
Consulting
Requisition # BRU000X9
Post Date Feb 10, 2021
Are you passionate about data and innovation, and how data, information and technology can be put together to meet business objectives? Do you see how (big, smart) Data, analytics and digital can impact organization's business model? Do you understand why in a digital world, there is a need for a strong data governance? Would you like to help our clients in Financial Services insolving their most complex and large-scale business challenges using Data & Analytics? Got that? Then let's talk!
At EY, we have a strong Data & Information Strategy team, part of a dynamic Data & Analytics business practice, made of passionate, motivated and dedicated professionals who work closely with colleagues from other departments, in domains such as risk management, business optimization, digital transformation and customer experience, to deliver high value and tangible results to our clients.
What will you be doing?
As a Data & Information Strategist, you are able to identify the business objectives to be achieved, and define a data vision and strategy that allows to meet these objectives, in a governed and secured manner. To do this, you will need to have a good business knowledge, but also a good understanding of what Data Engineers and Data Scientists are doing, and which technologies they are using, as well as a good understanding of data architecture and management frameworks (incl. Data Governance, Data Quality and Data Privacy).
More concretely, depending on your background and affinities, you will help our clients on one or more of the following topics:
Data strategy

Define data vision and goals, business cases

Develop strategic roadmaps and action plans

Define target operating models for Data & Analytics

Support client is putting in place a data culture

Advise clients on latest Data & Analytics technology trends & products

Perform data technology assessment and selection

Animate ideation and brainstorming sessions with executives and business teams on data & analytics related topics and projects

Asses the change impact of the new target operating model and support communication and training efforts

Data Analysis

Understand the business and translate the business need into data requirements

Extract, transform and load structured, semi and unstructured data from different sources

Identify, analyze and interpret trends or patterns in complex data set using SQL, Alteryx, KNIME or other low coding tools.

Communicate the recommendations by adapting its communication style to the audience (analytical vs. Business)

Inform and train business stakeholders on the data capabilities by demonstrating how data can solve their business problem.

Data Architecture

Analyze and detail data requirements, and provide suggestions for solutions to meet them.

Define conceptual and logical architectures

Design conceptual and logical enterprise data models and flowcharts

Define master data domains

Data governance and quality

Contribute to the roll-out of data governance into an enterprise

Contribute the definition and implementation of business glossary, data inventory, metadata management

Contribute to the improvement of data quality and understand how to turn governance into a key enabler toward this objective

Set data governance, data quality, date security, data privacy, data issues remediation guidelines and standards.

Be solution-oriented to solve data quality issues

Act as a data champion, ensuring data quality measures and data governance are implemented correctly
Who are we looking for?
A Master's Degree in Economics, (Business) Engineering, Sciences, IT, Computer Sciences or Statistics

A minimum of 3 years of experience in data, as data or business analyst, data architect or data governance specialist.

Strong affinity with, and interest in new trends in Data & Analytics (including Data Governance and quality)

Ability to understand and organize large amounts of data

Have a good understanding on data regulations and their impacts is a plus

Strong team spirit, balanced by a healthy sense of autonomy

A keen interest to learn more about the Financial Services market in Belgium and beyond

Fluency in Dutch and/or French, with a proficient level of business English

Knowledge of relational databases, SQL is a must

Hands-on experience with any of the following tools is a strong asset: Alteryx, Knime, AbInitio, Tableau, Talend, PowerDesigner, PowerBI and Collibra.
As you grow, you will take more responsibilities in the delivery and within the practice, manage multiple and complex projects, to ultimately take more senior roles, be the trusted advisor of the clients and the coach for the other consultants.
We are proud of our flexible working arrangements, and we will support you to build a successful career and deliver excellent client service, without sacrificing your personal priorities. While our client-facing profession might require regular travel, and at times working at client sites, we are committed to help you achieve a lifestyle balance.
At EY we are passionate about the inclusion and support of individuals of all groups; we do not discriminate on the basis of race, religion, gender, sexual orientation, or disability status.