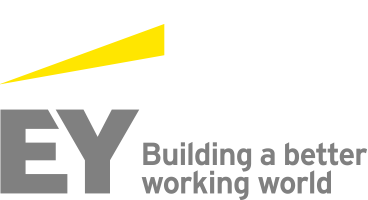 Job Information
EY

Cloud Platforms Technical Lead (HAT ID: 10094)

in

Buenos Aires

,

Argentina
Cloud Platforms Technical Lead (HAT ID: 10094)
Core Business Services
Requisition # BUE002D8
Post Date Oct 18, 2020
Job Summary:
Reporting directly to the Platform Engineering Lead , the Cloud Platforms Technical Lead is responsible for guiding the technical team through design and implementation of platform features.
The role is responsible for providing subject matter expertise in relation to platforms & cloud technologies, engineering of new solutions that enhance our existing offerings and building of new automation around IaaS, PaaS, and Identity and Access Management (IAM) Network-as-a-service in support of our clients.
The position is a hands-on technical role, assisting in the engineering and integration of existing and leading edge technologies, collaborating across the organization with multiple internal and sometimes external teams. The candidate would be expected to provide Level 3 (engineering support) and Level 4 (engineering development) type of activities that ensure continuity of the produced solutions that enable businesses.
Analytical/Decision Making Responsibilities:
Broad range of work,sometimes complex and non-routine, in variety of environments

Interactions withvarious levels if IT and client serving teams.

Ability to driveissues to closure and work well within a deadline-driven environment

A good level ofmanagerial competence

Excellent peopleskills

Excellent awarenessof different cultures and working practices across the regions

Good presentationskills with ability to present material clearly and concisely to seniorand/or executive management
Knowledge and Skills Requirements:
Technical/Functional skills
Broad understandingof global environments, including regional issues and differences.

Demonstratedexperience working with a distributed international team, across cultures andtime zones with minimal supervision

Strong ability tointeract with all levels of the organization

Taking ownership ofassigned issues/enhancements/features and helping to define a plan andrelated coordination activities to provide an end to end solution.

Proactivelyanticipates problems before they occur; identifies possible causes; workswith team to identify solutions; selects and implements most appropriatesolution.

Proactively raisingissues to Engineering Lead.

Produce documentswhich contain clear, precise descriptive language

Providing 3rd/4thlevel support for all solutions produced by the team.

Applies judgment inimplementing methodologies, processes, and practices to specific requirementsof projects/programs which may include product design engineering,information security, code maintainability and reliability.

Provide requiredtraining and support to other peer teams for newly designed and developedfunctionality.

Utilize approvedtools, adopt key performance indicators (KPIs), increase technology componentreuse, and consolidate platforms, environments and products with the goal ofreducing overall IT costs.

Proven solutiondesign skills

Being able to scriptand automate a solution end-to-end (infrastructure, middleware andapplication layers).
Additional skills requirements:
Must demonstrate leadership in a dynamic, fast paced environment with shifting priorities and tight deadlines.

Excellent communication skills and negotiation skills.

Flexibility to adjust to multiple demands, shifting priorities, ambiguity and rapid change.

Ability to work independently in a global organization within the context of a virtual team.

Experience in selecting and applying service management principles, policies and techniques in client operational environments.

Customer focused with ability to identify and understand customer's needs.

Able to adapt to change at short notice.

Creative problem solving and analysis skills with an ability to identify develop and implement solutions to gaps to meet the needs of the business.

A self-starting individual with a strong work ethic capable of planning and managing own time effectively. Ability to perform under pressure and to work using own initiative as well as part of a team.

Assertive in potentially difficult situations, engaging diplomacy where necessary.

Excellent verbal and written (including presentation) communication, influencing and interpersonal skills.

Able to build relationships and network at all levels.

Able to demonstrate attention to detail and accuracy.

Able to think laterally to consider options which will optimize the requirements of the business.

Takes personal responsibility for making things happen and achieving results. Displays motivation, commitment, perseverance and conscientiousness
Soft skills
Fluent English skills in speech and writing.

Communicative personality.

Excellent documentation skills.

Self-supporting and independent attitude.

Be comfortable with ambiguity and work to reduce this ambiguity wherever possible within all work output

Experience of working in large brown and green field programs.
Job Requirements:
Education:
Degree in ComputerScience or related discipline or equivalent work experience
Experience:
Experienceof IT service business and engineering of multi-year managed services

From10-15 years plus of demonstrable enterprise level IT delivery experience

Cloud (3-5 years) in an engineering role usingservice and hosting solutions such as private/public cloud IaaS, PaaS andSaaS platforms. Experience in engineertechnical solutions for Microsoft-centricsolutions based on industry standards usingAzure or other cloud providers IaaS, PaaS and SaaS capabilities. Nice to haveExperience with any of the following: O365, Azure, Azure Stack, Azure AD

Scripting (3-5 years) – havingknowledge and experience with Microsoft PowerShell (required) and Linux shellscripting (preferred). Being able tounderstand and use best practices of completing tasks and finding solutionsusing existing or building new scripts to help automate today's manual infrastructureand application tasks.

Configuration Management (2-3years) – being able to develop recipes for new solutions to deploy consistentsystems, enforce configurations and settings through configuration managementsystems like PowerShell DSC, Chef or Puppet.

Web Services, API, REST (1-2years) – Understanding and having experience with leveraging web services(SOAP), different API endpoints including the usage of REST based APIs to beable to be able to build loosely coupled architectures and solutions that arequick to implement and are easy to monitor.

Networking (1-3 years) - Have asolid understanding of networking capabilities, including load balancers, webapplication firewalls, network access control lists (NACLs), security groups,routing, tracing, DNS resolution are key to building efficient and stablesolutions that prevent business downtime and provide high availabilitycapabilities.

Documentation (2-3 years) -Being able to create technical documents that provide insight into the designand implementation of a solution provides teams with the ability toeffectively communicate their needs and requirements across the organization.The candidate has to be able to produce clear and concise architecture anddesign documentation that can assist his team and other peer groups inunderstanding of the built solutions. The candidate must also be able tocommunicate complex technical issues with sensitivity to diverse audiencesand people with different level of technical understanding that range fromentry level support teams, management, and technical engineering resources.

Operational Support awareness(2-3 years) – A good understanding of what it takes to support the deployedapplications and solutions is key to providing great service to the end users.The candidate has to be able to put themselves into a position ofunderstanding of their consumer pain points to be able to figure out creativeways not only to find quick workarounds but also analyze the root cause ofthe problem and come up with ideas of resolving them in the long term.

Source code management (1-3years) – Familiarity with source control tools such as Git, Team FoundationServer (TFVC), and SVN are a big part of automation and compliance.Understanding how these tools are and could be used is key to not onlyprovide the proper change control management to new versions of products thatare being developed, but also to help provide consistency in deploying thoseproducts/solutions throughout environments using automation.
Certification Requirements:
Industry Cloudrelated certifications

Leading SAFeCertified

SAFe for Teams Certified
EY, anequal employment opportunity employer, values the diversity of our workforceand the knowledge of our people.