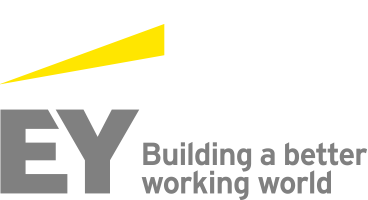 Job Information
EY

Government & Public Sector - SLED Contracts Management – Assistant Director

in

Charleston

,

West Virginia
Government & Public Sector - SLED Contracts Management – Assistant Director
Core Business Services
Requisition # MCL00536
Post Date Oct 19, 2020
Risk Management supports our people in managing the risks that arise during our daily working lives. We work closely with all parts of the organization to identify, manage and monitor risk, providing coordinated advice and assistance on independence, conflicts, compliance, regulatory, policy, security issues, as well as dealing with claims and any queries regarding ethics.
The opportunity
We are operating in an increasingly connected world which is changing how to manage risk. With fast-paced technology advancements, new innovations, and an ever-challenging regulatory environment, it is business critical for our organization to identify not only the risks but the opportunities these present to us. As aGovernment & Public Sector (GPS) State/Local/Education (SLED) Contracts Management Assistant Director,you'll make educated, thoughtful decisions on Risk Management. Our brand depends on it. It's all part of our long-term commitment to building a better working world and in return, you can expect plenty of opportunities to take on new responsibilities and develop your career.
Your key responsibilities
This position is responsible for providing contract management support for SLED client contracts. Reviews solicitations, proposals, bids, contracts, contract modifications, non-disclosure agreements, teaming agreements, and subcontracting agreements. Performs reviews of contracts and proposals for compliance with internal policies, procedures, Federal Acquisition Regulations and other regulations, and other local law as required. Develops and maintains strong working relationships with government contracting officers and internal stakeholders
· Responsible for managing SLED contracts from inception through close out
· Responsible for the RFP reviews for compliance and risk assessments
· Responsible for reviewing proposals for Government and internal policy compliance as well as drafting risk mitigation language
· Responsible for ensuring contracts are compliant with firm policies and procedures, as well as federal acquisition regulations (FAR), Family Educational Rights and Privacy Act (FERPA), and local legal and regulatory requirements
· Coordinates review of Non-Disclosure Agreements (NDAs), HIPAA Business Associate Agreements (BAAs), Teaming Agreements (TAs), subcontracts and Requests for Proposals by the various risk mitigation teams (BRS/GCO)
· Develops and integrates contract management tools, templates, methods and processes for engagements to ensure compliance and accurate reporting
· Maintains key contract details to track proper contract value, funded value, periods of performance, contract numbers, and required reporting
· Provide oversight, support, monitoring of various compliance matters
role you must have ;
· 5+ years of experience with public procurements is preferred (reasonable, comparable experience may be substituted for public procurement experience)
· Approximately 7-10 years of professional experience required
· Knowledge of FAR, FERPA, and other regulatory requirements is required.
· Effective project management, strong organizational skills and attention to detail
· Ability to prioritize and manage multiple tasks / projects with overlapping timelines independently
· Develop and maintain strong relationships with other CBS functions within the GPS practice and with client-serving teams.
· Develop and maintain strong relationships with Risk Management team members to support risk mitigation strategies of the firm in a coordinated manner.
· Lead resolution of uncertainties among peers.
· Excellent oral and written communication skills
· Ability to gain working knowledge of SLED procurement policy and contracting techniques
· Strong analytical deduction skills & critical thinking
· Ability to interpret requirements and provide creative solutions
· Ability to learn and apply of firm policies and procedures quickly
· Ability to adjust quickly and adapt to changing priorities
· Discretion and professional demeanor
· Ability to work well independently as well as part of a team
· Strong computer skills in MS Access, Word, Excel, and PowerPoint, as well as the ability to learn new computer applications
· Bachelor's degree or associate degree plus extensive relevant experience
· Contract Management certifications are a plus
· Deltek Costpoint or Cognos experience is a plus.
What we look for
We're interested in people that willtake responsibility for complex Risk Management projects or significant aspects of highly complex projects. Develop materials that reflect thought leadership.
If you can confidently demonstrate that you meet the criteria above, please contact us as soon as possible.
Join us in building a better working world. Apply now.
EY provides equal employment opportunities to applicants and employees without regard to race, color, religion, age, sex, sexual orientation, gender identity/expression, national origin, protected veteran status, disability status, or any other legally protected basis, in accordance with applicable law.