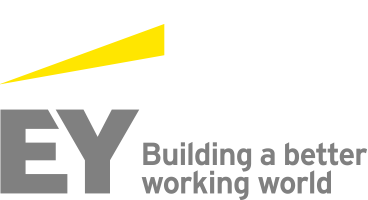 Job Information
EY

Financial Services, Advisory Manager - Test Data Management Architect, Testing Innovation and Automation

in

Charlotte

,

North Carolina
Financial Services, Advisory Manager - Test Data Management Architect, Testing Innovation and Automation
Advisory
Requisition # UNI00EOG
Post Date Jan 24, 2020
Financial Services, Advisory Manager- Test Data Management Architect, Testing Innovation and Automation
EY is the only professional services firm with a separate business unit ("FSO") that is dedicated to the financial services marketplace. Our FSO teams have been at the forefront of every event that has reshaped and redefined the financial services industry. If you have a passion for rallying together to solve the most complex challenges in the financial services industry, come join our dynamic FSO team!
The Advisory Testing teamworks with some of the world's best-knownlarge domestic and global financial institutions, broker-dealers, foreign banking organizations, asset management firms and insurance companies who look to us to assist them with IT Quality Transformation & Application Test Delivery challenges.
The Opportunity
You'll be a part of a very collegiate environment that promotes diversity of opinions and helps in collaboration. Together, we will helpour clientsto drive transformational change the way the client delivers application testing services in its organization. You'll be given all the skills, knowledge and opportunities to progress and become ready to build a better working world for our people, our clients and the communities that support us.
Your Key Responsibilities
Everything you'll do will come back to providing exceptional testing subject matter expertise and solving complex problems that make a difference for our clients. Colleagues and clients from a diverse array of backgrounds will look to you first for answers, so you'll be a high-profile contact when it comes to resolving complex issues. As you build your knowledge and experience, you'll become a credible advisor, influencing clients and engagement teams on resolutions that will impact entire industries.
Contribute and lead teams to grow our technical datamanagement capabilities for new and existing clients

Build new test data management assets and capabilitiesleveraging the latest technology trends to integrate with existingautomation and data analytics assets

Define and develop generation, masking, sub-setting& virtualization solutions across testing cycles to cater to the testdata needs across SDLC

Work along with Quality Engineer, Architects and AppDev partners to maximize the usage of test data solutions to "Shift left"E.g. Early testing from unit phase, Service virtualization adoption,Automation at Component/Integration levels

Planning, discovery, design, development, andmaintenance of test data using appropriate test data management tools andtechniques.

Develop comprehensive test data management strategiesand plans to enable provision of on demand right sized, secured productionlike test data into lower level test environments

Should be well versed with data masking, sub-settingand synthetic data generation concepts as well as discover, profile,transform, enrich, cleanse, extract, load, validate, refresh, reset,archive, purge test data

Proficient in using standard data fabrication/managementtools such as CA TDM, IBM Optim, etc. and automation tools, SQL scripts,jobs and programming languages to provide right sized, reusable and securetest data, resolving test data related issues, including defects and dataload and masking issues

Responsible for spinning up virtual data containers,provisioning data to enable CI/CD pipeline

Responsible for generating bounded data for edge cases

Lead the design and implementation of self-servicecapabilities - enable testers, developers, and product owners to reserve,mine and provision data.

Identify opportunities to automate data provisioningacross various phases of software testing life cycle and coordinate onvirtualization of test environments to support phase level (unit,component, integration) testing

Liaise with the Value Stream Architects and TestEngineers to discuss the current state and identify continuous improvementopportunities and dependencies in Value Stream level Quality Engineeringprocess

Hold periodic quality review meetings with Value Streamrepresentatives and System teams to discuss test data pain points,bottlenecks, process failures, and other roadblocks

Coordinate with other Quality Engineers across ValueStreams to understand areas outside of competency and share informationregarding common themes, new data management solutions, etc.
Skills and attributes for success
Working with clients to drive transformational changein the way they deliver application development and testing services intheir organizations

Quality engineering mindset with a passion to learnbusiness architecture and domain

Good understanding of Agile, Safe, CI/CD methodologies

Good understanding of Test Data management capabilitiesand techniques – data masking/subset, data profiling, data generation,data virtualization, etc.

Hands on experience with handling and programmingstructured data sources – Oracle, MySQL, Terradata, GreenPlum, DB2, VSAM,EBCIDIC, etc.

Good background on programming languages - Java, SQL,VB, .NET, etc.

Knowledge of scripting languages – Python, Ruby,Jscript, etc.

Good understanding of automation techniques and tools(Selenium, Cucumber, Appium, etc..) is preferred.

Exposure to Test data management tools like CA TDM, IBMOptim, Delphix is preferred

Knowledge on ETL techniques, Hadoop, Data analytics,Big data is an advantage

Understand data security requirements – data at rest,data in motion, etc.

Knowledge of orthogonal testing and data generationtechniques

Understand data patterns analyzing unstructured datasources – app server logs, app dynamics, etc.

Planning, implementing and quality assurance for largecomplex testing projects to include test automation, performanceengineering, test data management/analytics and/or innovative uses oftechnology such as machine learning or data analytics to enhance testingefficiency.

Coaching team members with a goal of fostering aninnovative and inclusive team-oriented work environment

Sharing your knowledge and developing engagement toolsand enablers to build capability for the practice

Developing client relationships acrossmultiple levels and support sales efforts
To qualify, you must have
Bachelor's degree in Computer Science, Engineering,Accounting, Finance or a related field and approximately5 yearsof relevantwork experience

Excellent collaboration and teaming skills in diverseenvironments

At least 3-5 years in developing test data managementstrategy in accordance to data governance policies

Technical competency(3-5 years)in discovering test data byanalysis of business flows, system integrations, data architectures,business data objects, business data rules and data entities andrelationships

At least4 yearsinidentifying and masking sensitive test data to meet security requirementsand business data rules of integrated systems

We would expect for you to be available to traveloutside of your assigned office location at least 80% of the time, pluscommute within the region. Successful candidates must work in excess ofstandard hours when necessary. A valid passport is required
Ideally, you'll also have
Technical competency experience with Overall SDLCmethodologies, Test Strategy & Operating Model Development, TestingCenter of Excellence/IT Transformation Program Management, Test AutomationFramework Architecture, Agile Test Management, User Acceptance TestCoordination, IT Organizational Change Management, Performance TestingProgram Management, Customer Relationship Management, Enterprise ResourcePlanning, Enterprise Data Management, IT Life cycle Management or ITDelivery Management

Experience with Hadoop, Data analytics, Big data andsetting up Data Lakes

Approximately2 yearof financial services experience(Capital Markets, Wealth and Investment Management,Banking, Mortgage, Insurance) alsoincluding prior consultingexperience

Relevant industry certification such as, CISSP, CISM,CISA, CBCP, ITIL, ISTQB, PMP or other specialized IT certifications

A "go-getter" attitude, passion to constantly learn,improve and perform at the highest level
What we look for
We're interested in professionals with a genuine interest to contribute to the growth of the Testing practice. You can expect plenty of autonomy and variety in this role, so you'll also need the ability to be nimble, take initiative and seek out opportunities to improve our current relationships and prioritize participation in practice initiatives that will generate a long term pipeline of sales for the firm. If you're serious about progressing and ready to take on some of our clients' most complex issues, this role is for you.
What working at EY offers
A collaborative environment where everyone workstogether to create a better working world

Excellent training and development prospects, boththrough established programs and on-the-job training

An excellent team of senior colleagues, dedicated tomanaging and varying your workload

Support, coaching and feedback from some of the mostengaging colleagues around

Opportunities to develop new skills and progress yourcareer

The freedom and flexibility to handle your role in away that's right for you
About EY
As a global leader in assurance, tax, transaction and advisory services, we hire and develop the most passionate people in their field to help build a better working world. This starts with a culture that believes in giving you the training, opportunities and creative freedom to make things better. So that whenever you join, however long you stay, the exceptional EY experience lasts a lifetime.
If you can confidently demonstrate that you meet the criteria above, please contact us as soon as possible.
Make your mark. Apply today.
EY provides equal employment opportunities to applicants and employees without regard to race, color, religion, sex, sexual orientation, gender identity, national origin, protected veteran status, or disability status.