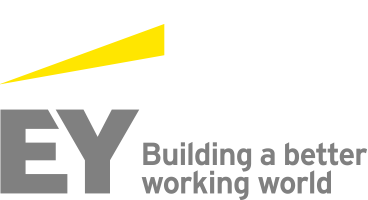 Job Information
EY

Indirect Tax - SUT - Assistant Manager

in

Chennai

,

India
Indirect Tax - SUT - Assistant Manager
Tax
Requisition # CHN00094
Post Date Jan 13, 2020
Are you…
• A Graduate/PG from any stream
• Experience handling Sales and Use tax returns
• Good written and spoken English
• Good interpersonal and communication skills
Why join EY GDS
EY is committed to being inclusive of all dimensions of diversity to ensure every employee is able to be and bring their authentic self to work, every day. As a workplace, we are invested in your career and growth. But we also believe that you should have say in it, that is why we build an ecosystem that accommodates your needs and aspirations.
We have something for you…
An exciting opportunity with Sales and Use Tax Team.
• Support and coaching from some of the most engaging colleagues around.
• Opportunities to develop new skills and progress your career
• The freedom and flexibility to handle your role in a way that's right for you
How you can make a difference…
The client responsibilities involve:
• Good understanding of US Sales & Use tax concepts
• Monitor changes in State and Local tax legislation and incorporate changes timely into monthly procedures and update the team
• Interpreting and complying with state and local statutes, regulations and legislations
• Good understanding of the Research tools like RIA Checkpoint, CCH and Lexis Nexis, TTR
• Strong in Excel - Competent with using spreadsheets for data manipulation and review
• Excellent project management, analytical, interpersonal, oral and written communication skills
• Strong experience in people and tax management
• Provide input for process improvements/automation
• Proficient in Word, PowerPoint, Analytics, Numerical and Detail orientated
• Delivers accurate and high-quality work
• Complying with the set procedures as per process guidelines
• Possess strong organizational skill and attention to detail, highly motivated with ability to multi task and complete assignments within given time constraints
Experience
3-8 years of experience
Qualification
Bachelor's Degree or Master Degree
Education
Bachelor's Degree or Master Degree
Certification
Not mandated
Skills and attributes for success
• Strong analytical and computing ability.
• Exhibit inclusive behaviour in interactions with internal & external stakeholders with strong communication skills
• Proficient with MS Excel and MS Word and have average typing skills
• Attention to detail and proficient in research tools – CCH, TTR
• Influencing and negotiation skills
• Involve in Process Improvements and develop best practices within the client and team.
About EY
At EY, we're dedicated to helping our clients, from start-ups to Fortune 500 companies – and the work we do with them is as varied as they are.
EY Global Delivery Services (GDS): our global asset
Global Delivery Services (GDS) is EY's shared services organization. It consists of multiple service delivery centres from which Client Service and Enablement Services teams operate to deliver a range of support and services to EY.