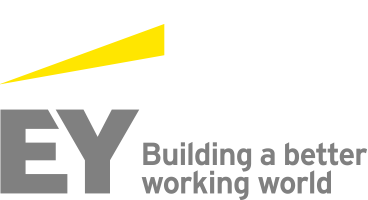 Job Information
EY

Assurance Advisor, Climate Change and Sustainability Services, EHSS Digital, (CCaSS) (Manager) (Multiple Positions)

in

Chicago

,

Illinois
Assurance Advisor, Climate Change and Sustainability Services, EHSS Digital, (CCaSS) (Manager) (Multiple Positions)
Assurance
Requisition # CHI009EN
Post Date Feb 09, 2021
Assurance Advisor, Climate Change and Sustainability Services, EHSS Digital, (CCaSS) (Manager) (Multiple Positions ), Ernst & Young U.S. LLP, Chicago, Illinois.
Use knowledge of EHS business processes and leading practices to asses existing client conditions and develop a plan to improve operational efficiency through digital enablement. Work internally with implementation teams to adhere to internal standards in the software development lifecycle. Work strategically with clients to help balance risks, take advantage of opportunities and achieve their sustainability goals in a changing world. Help clients identify how sustainability can drive competitive advantage, increase operational efficiency, and lower risk. Provide advisory services in areas such as Sustainability reporting, Carbon foot-printing, Benchmarking, Maturity diagnostic, and/or Environment, Health and Safety. Work on multi-disciplinary teams with colleagues across engineering, supply chain, law, environment, and health and safety disciplines. Identify and communicate trends, developments, and key performance drivers relevant to the client, while demonstrating a deep understanding of the industry and marketplace. Manage and motivate teams with diverse skills and backgrounds. Consistently deliver quality client services by monitoring progress. Demonstrate in-depth technical capabilities and professional knowledge. Maintain long-term client relationships and networks. Cultivate business development opportunities.
Full time employment, Monday– Friday,40hours per week, 8:30 am – 5:30 pm
MINIMUM REQUIREMENTS:
Must have a Bachelors degree in Sustainability, Environmental Science, Engineering, Management Information Systems or a related field and 5 years of progressive, post-baccalaureate work experience. Alternatively, will accept a Masters degree in Sustainability, Environmental Science, Engineering, Management Information Systems or related field and 4 years of work experience.
Of the required experience, must have 3 years of experience in a sustainability position with greenhouse gas, Corporate Social Responsibility (CSR), environmental health and safety (EHS), or CSR reporting advisory experience for a consulting practice.
Must have 4 years of experience in the following areas, developing, administering, or working extensively within relational databases; configuring or administering leading EHS applications (e.g., Enablon, Intelex, Cority or similar); OSHA or EPA compliance (or foreign equivalent); and web development standards and user experience/user interface;
Must have 4 years of experience supporting clients to develop systems to support data-driven decision making;
Must have 4 years of experience working in a team-based environment.
Must have certification/accreditation in one of the following: APICS CSCP (American Production and Inventory Control Society - Certified Supply Chain) Professional; CA Chartered Accountant (Canada); CFA (Chartered Financial Analyst); CFE (Certified Fraud Examiner); CHMM (Certified Hazardous Materials Manager); CIA (Certified Internal Auditor); CMA (Certified Management Accountant); CPA (Certified Public Accountant); CPEA (Certified Professional Environmental Auditor); CPG (Certified Professional Geologist); CSSGB (Certified Six Sigma Green Belt); GHG Verifier (Greenhouse Gas Emissions Verification issued by CARB); ISSP-CSP (International Society of Sustainability Professionals-Certified Sustainability Professional); ISSP-SA (International Society of Sustainability Professionals-Sustainability Associate); LEED (Leadership in Energy and Environmental Design); PE (Professional Engineer); PMP (Project Management Professional); Global Reporting (GRI); Green building (LEED); Green House Gas (GHG); Environmental Health and Safety (EHS) or sufficient coursework/experience requirements to obtain certification within one year of hire.
Requires travel up to 60%, of which 10% may be international, to serve client needs.
Employer will accept any suitable combination of education, training or experience.
TO APPLY: Please apply on-line at ey.com/en_us/careers, and click on "Find jobs" ( Job Number – CHI009EN).
EY provides equal employment opportunities to applicants and employees without regard to race, color, religion, age, sex, sexual orientation, gender identity/expression, national origin, protected veteran status, disability status, or any other legally protected basis, in accordance with applicable law.
This particular position at Ernst & Young in the United States requires the qualified candidate to be a "United States worker" as defined by the U.S. Department of Labor regulations at 20 CFR 656.3. You can review this definition atat the bottom of page 750. Please feel free to apply to other positions that do not require you to be a "U.S. worker".