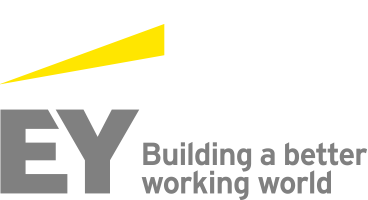 Job Information
EY

Entrepreneur Of The Year (EOY) Senior Associate (Preference to Central and East EY Locations)

in

Chicago

,

Illinois
Entrepreneur Of The Year (EOY) Senior Associate (Preference to Central and East EY Locations)
Core Business Services
Requisition # CHI008DJ
Post Date Aug 12, 2019
Join our Core Business Services (CBS) team and you will help support the important business enablement functions that keep our organization running strong. As a CBS professional, you will work across teams to provide the knowledge, resources and tools that help EY deliver exceptional quality service to our clients, win in the marketplace and support EY's growth and profitability. Major teams within CBS include Finance, Information Technology, Human Resources, Enterprise Support Services, Brand Marketing and Communications, Business Development, Knowledge and Risk Management.
Join our Brand, Marketing and Communications (BMC) team and you will directly support and promote our brand and reputation. Through internal communications, public relations and corporate communications, you'll provide a wide range of marketing and communications services to internal and external audiences. These include current and future clients, our current and future employees, alumni, regulators, the media and the communities within which we operate.
With so many offerings, you have the opportunity to develop your career through a broad scope of engagements, mentoring and formal learning. That's how we develop outstanding leaders who team to deliver on our promises to all of our stakeholders, and in so doing, play a critical role in building a better working world for our people, for our clients and for our communities. Sound interesting? Well this is just the beginning. Because whenever you join, however long you stay, the exceptional EY experience lasts a lifetime.
JobSummary:
The EOY Senior Associate role is critical to the success of EOY's flagship entrepreneur program- Entrepreneur Of The Year (EOY). This position has responsibility for supporting key elements of the EOY program operations and execution for the 12 month program cycle. Responsibilities include assistance with developing prospective EOY candidates, managing all elements of tracking, administration, reporting and invoicing for 2 EOY programs (tied to cities/geographic areas) along with market-facing activities with EOY sponsors, judges, nominees. The EOY Senior Associate must have the right balance of attention to detail, project management, database management & strong Excel skills along with the ability to serve as one of the faces of EY to these entrepreneurs and potential future clients. This role requires the ability to work well with all levels of staff including delegation with and training of GDS, working with Growth & Field Marketing Strategists, OMPs and prospective clients.
Key Responsibilities:
In partnership with theEOY PM and EOY Partner, serve as a key point of contact for program informationfor internal and external stakeholders.

Assist in thedevelopment and maintenance of EOY target lists prior to program kick off,working closely with the EOY partner and extended leadership team (includingOMP)

Manage the creativecalendar and request process for all marketing materials for dedicatedprogram(s) – approx. 75-100 pieces of creative (marketing brochures, trainingdocuments, social media assets, event collateral, etc.) working crossfunctionally with assigned graphic and multimedia designers and EOY PM.

Manage website updatesfor dedicated program(s).

Assist with developmentof powerpoint presentations or various training, pitch and informational deckneeds.

Creation of GEMA (orother MarComm tool) communications related to EOY, SGF and Growth Marketsinitiatives, as needed.

Manage site visitscheduling communication process for dedicated programs, working closely withthe EOY PMs and any GDS team members dedicated to each program.

Assist in event scriptand presentation development, where needed

Update press releasetemplates

Research projectsrelated to EOY targeting, pipeline, sponsor identification, judges pipeline,Winning Women program, etc.

Own EOY 2.0 database.Involves ongoing data entry of information with precision into EOY databasethroughout the lifecycle of each EOY program and reporting.

Process EOY applicationsfor dedicated program(s) and work with/train any dedicated program supportstaff (i.e., existing EAs and/or GDS) to ensure EOY applications are fullyprocessed.

Utilizeassigned/trained GDS resources for completion of certain administrative tasks (i.e.,creation of pdfs to import into DFIN Venue judging portal)

Draft EOY sponsorcontracts

Manage the BRETapproval process.

Manage any SCOREapproval process, as needed.

Support the collectionof required program deliverables such interview forms, executive summaries,nominee photos, etc. working closely with the EOY nominee and EY relationshipowner

Maintain numerous excelspreadsheets to track targeting, interview schedules, contact lists, projectstatus, etc.

Manage the invoicingprocess for sponsors, gala patrons and attendees with finance and proactivelytrack all revenue for each program.

Create and send periodicpivot table reports to track ticket revenue and attendees in CVent during Mayand June and cross reference all corresponding invitee lists to support timelyfollow-up activities

Manage many other adhoc projects related to EOY and SGF execution, as needed.

Represent EY in ahighly professional manner and engage various constituents (nominees and theirreps, sponsors, judges, etc) effectively throughout the program lifecycle

Occasional travel toEOY offices required. To Qualify Candidatesmust have:

Ability to managemultiple involved processes and technologies through all stages of programexecution

In doing so prioritizework and meet all critical deadlines

Ability to synthesizeinformation from others; serve as an organizational connector

Ability to track invoices/budget

Ability to work withindividuals in different roles throughout the organization (GDS, MarketingTeam, OMP) as well as the diverse external stakeholders

Professional polish andconfident level of engagement with internal and external stakeholders.

Excellent projectmanagement skills in a fast-moving environment

Strong multitasking andorganizational skills are a must! Ability to juggle multiple projects withcompeting deadlines simultaneously.

Excellent written andverbal communication skills

Demonstrated teamwork

Ability to work andinteract with senior level leaders

Good working knowledgeof Excel, PowerPoint and CVent.

A Bachelor's degree,with a focus on Business Administration, Marketing or Communications, preferred.

A minimum of 3-5 yearsof relevant experience in marketing, business development or project managementdesired.
EY provides equal employment opportunities to applicants and employees without regard to race, color, religion, sex, sexual orientation, gender identity, national origin, protected veteran status, or disability status.