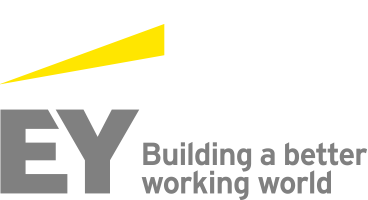 Job Information
EY

Strategy and Transactions - EY Parthenon - Analytics - Data Engineer - Director

in

Chicago

,

Illinois
Strategy and Transactions - EY Parthenon - Analytics - Data Engineer - Director
Strategy and Transactions
Requisition # CHI00965
Post Date Oct 01, 2020
Competitive business today is all about making intelligent, informed decisions. As a Director within EY-Parthenon you will help make that happen. You will be an important part of our diversely talented, highly experienced team and work at the forefront of high-profile transactions. The EY-Parthenon sub-service line comprises three competencies: Strategy; Transaction Strategy and Execution; and Turnaround and Restructuring Strategy. EY-Parthenon – Transaction Strategy and Execution hasa market-leading proposition to create and maximize value for our clients, whether they are acquiring or divesting assets, or undertaking operational restructuring.
The opportunity
Transaction Strategy and Execution – Analytics team works on the most complex and high-profile global transactions, across a broad portfolio of clients and industry sectors. We advise CFO's of Fortune 500 companies as they undertake complex mergers, acquisitions, and divestitures. We are a group of highly experienced professionals with a background in M&A, Finance, and Strategy who are serial transaction advisers, which enables us to bring a wealth of deep sector and functional knowledge to our clients. As a team, we develop integration strategies, prepare and execute separation and integration plans, identify ideas and sources of value enhancement, as well as advise on risk mitigation and the successful change of operations, functions and people. You will join one of the fastest growing practices at EY and in the industry where you will find plenty of opportunities for your professional growth and development.
As a senior member on the team, you will be a vital member of the team managing and executing operational focused projects. You'll execute and manage projects across all sectors, supporting our client service team in developing and executing strategies for transactions. Part of your role will also involve developing analytical toolsets across a range of different type of engagements, including pre-deal (e.g. operational and carve-out planning) and post-deal (e.g. integration planning, tracking). Having a commercial mind-set is key to this role.
To be success in this role, an individual will need to be proficient in the following areas:
Create and maintain optimaldata pipeline architecture

Assemble large, complexdata sets that meet functional / non-functional business requirements

Identify, design, andimplement internal process improvements: automating manual processes,optimizing data delivery, re-designing infrastructure for greaterscalability, etc.

Build the infrastructurerequired for optimal extraction, transformation, and loading of data froma wide variety of data sources using SQL

Build analytics toolsthat utilize the data pipeline to provide actionable insights into customeracquisition, operational efficiency and other key business performancemetrics

Work with stakeholdersincluding the Executive, Product, Data Science teams to assist withdata-related technical issues and support their data infrastructure needs

Keep our data separatedand secure across national boundaries through multiple data centers andAzure regions

Create data tools foranalytics and data scientist team members that assist them in building andoptimizing our product into an innovative industry leader

Work with data andanalytics experts to strive for greater functionality in our data systems
Your key responsibilities
In support of EY Parthenon engagement teams, this role will lead a team responsible for developing and implementing protocols that comply with established policies, procedures and standards of the specified functional area of the technology operation. Writes code and scripts that provide desired functionality to the system solutions, typically for large, complex or leading-edge data science applications, products and programs. Develops, codes, tests, debugs, and documents applications systems to achieve the objectives of the client group relative to identified system needs. Works closely with Data Scientists and business SMEs on producing the state-of-the-art software which will facilitate Strategy and Transactions pre-sales.
Works on complex data scienceprojects, and leverages knowledge of applications developmentmethodologies, hardware characteristics, and other technologies to producecomprehensive solutions, within the agreed quality, service commitmentlevels, schedules and budgets.

Actively involved in the dailyoperational activities that generally impact important components /processes of the technology function, including but not limited towriting code and scripts that provide desired functionality to theweb-based software, typically for large, complex or leading-edge sites,products and programs.

Contributes to software design

Evaluates compatibility ofprograms with existing communications hardware and software.

Develops protocols to supportestablished standards.

Anticipates and preventsproblems and roadblocks before they occur.

Gathers and updates necessaryinformation and communicates to appropriate parties.

Coordinates cross-functionallyto accomplish assigned tasks.

Mentors less experiencedmembers of the team.
To qualify for the role, you must have
Abachelor's degree in Business, Accounting, Finance, Engineering, ComputerScience, or Analytics and5years of related work experience; or a graduate degree and approximately 3years of related work experience.

Experience in applicationdevelopment and maintenance.

Advanced working SQL knowledgeand experience working with relational databases, query authoring (SQL) aswell as working familiarity with a variety of databases. (Postgres,Teradata, Netezza, SQL Server etc.).

End2end Software developmentexperience.

Experience building andoptimizing 'big data' data pipelines, architectures and data sets

Experience performing rootcause analysis on internal and external data and processes to answerspecific business questions and identify opportunities for improvement.

Strong analytic skills relatedto working with unstructured datasets.

Build processes supporting datatransformation, data structures, metadata, dependency and workloadmanagement.

A successful history ofmanipulating, processing and extracting value from large disconnecteddatasets.

Working knowledge of messagequeuing, stream processing, and highly scalable 'big data' data stores.

Strong project management andorganizational skills.

Experience supporting andworking with cross-functional teams in a dynamic environment.

Experience withobject-oriented/object function scripting languages: Python, Java, C++,Scala, Linux.

Strong experience knowledge ofSQL and NoSQL databases, stored procedure knowledge, including Postgres,MongoDB, HBase etc.

Experience with Cloudtechnologies, Azure SQL server, CosmoDB etc.

Skillsets in Spring Boots,Spring MVC Framework, API/Microservices, Angular/React Framework.
Ideally, you'll also have
Experience gained within another consulting servicesorganization.

Established networking skills in a relevant industry.

Strong communication and problem-solving skills.
What we look for
We're interested in talented professionals with the ability to visualize our clients' goals and think creatively to facilitate them – often in politically charged environments. If you have an entrepreneurial spirit, and a genuine passion for taking on new challenges, this role is for you.
What working at EY offers
We offer a competitive compensation package where you'll be rewarded based on your performance and recognized for the value you bring to our business. In addition, our Total Rewards package includes medical and dental coverage, pension and 401(k) plans, a minimum of 18 days of paid time off plus 12 observed holidays and a range of programs and benefits designed to support your physical, financial and social well-being. Plus, we offer:
Supportand coaching from some of the most engaging colleagues in theindustry

Opportunitiesto develop new skills and progress your career

Thefreedom and flexibility to handle your role in a way that'sright for you
About EY
As a global leader in assurance, tax, transaction and advisory services, we hire and develop the most passionate people in their field to help build a better working world. This starts with a culture that believes in giving you the training, opportunities and creative freedom to make things better. So that whenever you join, however long you stay, the exceptional EY experience lasts a lifetime.
If you can confidently demonstrate thatyou meet the criteria above, please contact us as soon as possible.
Make your mark. Apply today
EY provides equal employment opportunities to applicants and employees without regard to race, color, religion, age, sex, sexual orientation, gender identity/expression, national origin, protected veteran status, disability status, or any other legally protected basis, in accordance with applicable law.