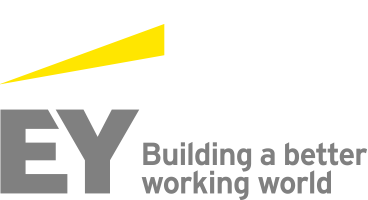 Job Information
EY

Business Relationship Support, Operations & Quality Compliance - Senior Associate

in

Dallas

,

Texas
Business Relationship Support, Operations & Quality Compliance - Senior Associate
Core Business Services
Requisition # DAL006XW
Post Date 5 days ago
Join our Core Business Services (CBS) team and you will help support the important business enablement functions that keep our organization running strong. As a CBS professional, you will work across teams to provide the knowledge, resources and tools that help EY deliver exceptional quality service to our clients, win in the marketplace and support EY's growth and profitability. Major teams within CBS include Finance, Information Technology, Human Resources, Enterprise Support Services, Brand Marketing and Communications, Business Development, Knowledge and Risk Management.
Join our Risk Management team and help protect EY from risks that arise from its professional practice. Risk Management teams provide coordinated advice and assistance on independence, conflicts, regulatory and risk management issues, as well as dealing with claims, and any queries regarding the organization's ethics. You'll help us meet our compliance responsibilities while supporting our client-facing teams as they deliver quality service to their clients.
With so many offerings, you have the opportunity to develop your career through a broad scope of engagements, mentoring and formal learning. That's how we develop outstanding leaders who team to deliver on our promises to all of our stakeholders, and in so doing, play a critical role in building a better working world for our people, for our clients and for our communities. Sound interesting? Well this is just the beginning. Because whenever you join, however long you stay, the exceptional EY experience lasts a lifetime.
Job Summary:
The Business Relationship Support ('BRS') Senior Associate possesses subject matter knowledge and is the initial point of contact for client engagement teams and other EY Employees.
In this role you'll provide research and analysis across one or more risk management functions or processes including administration of policies and processes; determining required actions; and making recommendations based on firm guidance. Other responsibilities include analyzing issues and producing deliverables to document the diligence with which such tasks were performed, as the work product is subject to review and scrutiny by outside regulators. Interactions are generally at the executive level with client team members and risk management personnel.
As a BRS Quality & Risk Management (Q&RM) Senior Associate, you will use your subject matter knowledge to:
Perform Quality Review for team members, assessing timeliness and accuracy criteria, reporting results to Executive Leadership indicating common issues/trends and reporting results to the broader Leadership team for review and discussion

Ensure departmental policies, procedures, goals and objectives are met for consistent quality outcomes

Develop, maintain, present and otherwise support new hire training as well as refresher training for team members

Assist with reviewing/vetting submitted process changes or new process requests to determine where training and/or procedural documentation needs to be updated/created

Assess the impact of process changes on BRS support tools (e.g., Prism system) and coordinate with BRS Leaders to request system enhancements, as needed

As member of BRS Operations, identify areas of improvement for discussion with Leadership.These areas of improvement may include: utilization of GDS team members, overall process efficiencies, expansion of service line support, system enhancements/integration and opportunities for robotic process automation (RPA) Key Responsibilities:

Perform initial review of submissions from EY employees and evaluate completeness, accuracy and appropriateness of proposed transaction/requests

Facilitates and strongly drives the process to completion by following up on requests from risk management consultants and assisting EY employees

Participate in meetings with area leadership, general counsel's office ('GCO') and risk management

Understand and apply key requirements of firm and regulators' independence rules and policies

Work with EY employees on obtaining background materials required to initiate review of business relationships or other processes; and communicates effectively and appropriately to clarify and/or obtain additional information expressing needs clearly, providing guidance, answering questions, and listening to their needs/concerns

Act as a liaison between EY personnel, other members of the risk management team, and various functional areas within the firm (i.e. EY Knowledge, Finance, Procurement)

Use analytical and project management methodology to execute projects

Build and leverage a network of contacts within risk management and across the firm

Apply judgment to initial consultations and/or submission reviews and rapidly develop an understanding of key requirements of firm and regulator's independence rules and policies

Will reference existing policies, however, due to frequency of unique situations will need to research issues and through situation specific inquiries, propose solutions to issues

Challenges existing processes and approaches operational efficiency, effectiveness, internal c controls, and/or customer service and offer innovative ideas for improvement

Position will exercise judgment in how to accomplish objectives of requests; designated projects; or parts of projects

Certain assignments may require Top Secret Government Security Clearance
To qualify, candidates must have:
Ability to learn and understand the firm and regulators' independence rules and policies as well as familiarity with other risk management initiatives outside of area of expertise

Ability to successfully manage multiple tasks and activities in a timely manner and be responsible for specific outcomes

Basic knowledge of project management tools and methodologies

Strong problem-solving skills

Positive attitude and approach

Ability to accept new challenges, embrace flexibility and accept change

Ability to protect confidential sensitive information

Strong research skills and ability to apply sound business judgment to individual and team assignments

Commitment to delivering quality work, demonstrate a willingness to team with others, and help create a positive work environment

Outstanding verbal and written communication skills

Good interpersonal and responsive customer service skills

Experience in conducting presentations in a classroom, management/leadership or unconventional setting

Bachelor's degree or equivalent work experience

Approximately 3-5 years related experience
EY provides equal employment opportunities to applicants and employees without regard to race, color, religion, sex, sexual orientation, gender identity, national origin, protected veteran status, or disability status.