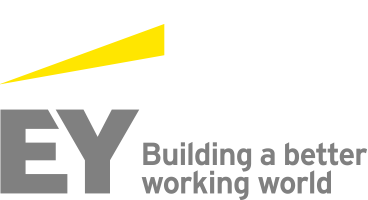 Job Information
EY

Cyber Security - (Identity & Access Management) (IAM) (Manager) (Multiple Positions) (419823)

in

Dallas

,

Texas
Cyber Security - (Identity & Access Management) (IAM) (Manager) (Multiple Positions), Ernst & Young U.S. LLP, Dallas, TX.
Assist client organizations in aligning security management strategy with business goals by managing access to resources and services and enforcing business, privacy, and security policies. Assist clients in managing and executing access transformation programs and determine the role of such systems within the clients' organizations. Provide service planning and transition, service designing, Business-As-Usual (BAU) support, Digital Identity-as-a-Service (DIaaS) platform support and continuous service improvement of Identity & Access Management (IAM) solutions and services. Assess and deliver foundational components including IAM program management assistance, security delivery model and strategy planning, industry standard service delivery framework, operating model and governance, Service Design and steady state operations, and progress design and re-engineering. Also assess and deliver innovative solutions concerning cloud and mobile apps access management, access enforcement/administration implementation, access/elevated administration implementation, and SOD management and other IAM compliance related activities. Monitor and manage an IAM ecosystem for security breaches. Research the latest IAM trends to determine whether their installation can increase the clients' efficiency and effectiveness. Develop security standards and best practices for their organization and devise ways to add new functionality to existing IT systems. Recommend IAM security enhancements to client management or senior IT staff.
Manage and motivate teams with diverse skills and backgrounds. Consistently deliver quality client services by monitoring progress. Demonstrate in-depth technical capabilities and professional knowledge. Maintain long-term client relationships and networks. Cultivate business development opportunities.
Full time employment, Monday – Friday, 40 hours per week, 8:30 am – 5:30 pm.
MINIMUM REQUIREMENTS:
• Must have a Bachelor's degree in Computer Science, Information Systems, Engineering, or a related field and 5 years of progressive, post-baccalaureate work experience. Alternatively, will accept a Master's degree in Computer Science, Information Systems, Engineering, or a related field and 4 years of work experience.
• Must have at least 2 years of experience in one or more of the following:
o SailPoint IIQ, RSA Aveksa, Saviynt, CA Identity Governance, Oracle IAM, or other user identity lifecycle management solution products or role-based access control solutions;
o Radiant Logic, Virtual Directory, or other directory services products;
o Azure AD, MFA, ForgeRock, ADFS, CA Siteminder, OKTA, Ping Federate on AWS cloud or other single sign-on and federation solutions;
o BeyondTrust, CyberArk, Centrify, or other privilege accounts lifecycle management solutions.
• Must have at least 2 years of experience in access control concepts, including directory services, SAML, LDAP, or PKI.
• Must have at least 2 years of experience in PowerShell or other scripting technologies.
• Must have at least 2 year of experience in ServiceNow, ITSM tool, or ITIL v3 framework, including creating and maintaining documentation, installing, configuring, and troubleshooting.
• Must have at least 2 year of experience in defining and re-engineering processes, including incident management, change management, and configuration management database.
• Must have at least 2 years of experience managing teams of Cyber Security advisory/consulting professionals and communicating with external stakeholders or clients.
• Requires travel up to 80% to serve client needs.
• Employer will accept any suitable combination of education, training or experience.
TO APPLY: Please apply on-line at ey.com/en_us/careers, and click on "Find jobs" ( Job Number – 419823 ).
EY provides equal employment opportunities to applicants and employees without regard to race, color, religion, age, sex, sexual orientation, gender identity/expression, national origin, protected veteran status, disability status, or any other legally protected basis, in accordance with applicable law.
This particular position at Ernst & Young in the United States requires the qualified candidate to be a "United States worker" as defined by the U.S. Department of Labor regulations at 20 CFR 656.3. You can review this definition at https://www.gpo.gov/fdsys/pkg/CFR-2011-title20-vol3/pdf/CFR-2011-title20-vol3-sec656-3.pdf at the bottom of page 750. Please feel free to apply to other positions that do not require you to be a "U.S. worker".