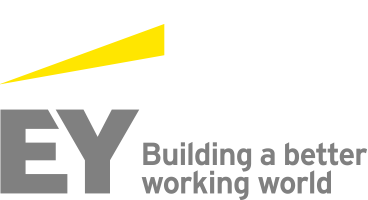 Job Information
EY

IT Advisor, Technology Consulting, TSD, SAP (EWM) (Manager) (Mult. Pos.) (518501)

in

Dallas

,

Texas
IT Advisor, Technology Consulting, Technology Solution Delivery, SAP (Extended Warehouse Management) (Manager) (Multiple Positions) , Ernst & Young U.S. LLP, Dallas, TX.
Provide innovative Logistics solutions enabled by SAP technology for clients in a broad array of industries through the delivery of Extended Warehouse Management (EWM) solutions including new implementations, upgrades and/or enhancement and improvement projects. Provide guidance to customers on leading practices in warehouse and material handling processes and functions. Assist and guide customers in the selection, implementation and support of SAP solutions including blueprinting and design, configuration, testing, training and go-live support. Provide functional and business process expertise as part of a project team. Lead design activities and gap analysis including, configuration of SAP EWM and ERP, assessment of client logistics and operations challenges, analyzing and recommending solutions to solve those challenges. Responsible for Functional and Technical aspects of the Analysis and Design process and completing the associated documentation including functional and technical specifications and test plans. Guide clients and other consultants and troubleshoot the EWM solution during implementation. Assist in the evaluation of as-is logistics and business processes and will provide recommendations on the implementation of leading practices for distribution that meet the needs of the client operations. Work closely with client and EY professional services management and project managers to ensure that projects are delivered on-time, on-budget and to Client satisfaction. Communicate with clients at all levels – from Shop Floor to Top Floor. Provide customer and EY project managers with timely updates on task status. Deliver presentations to all audiences on a variety of subjects. Assist in the mentoring and management of less experienced colleagues. Suggest tools and processes needed to improve the way we operate and deliver solutions to customers.
Provide leadership to employees, and manage and motivate teams with diverse skills and backgrounds. Consistently deliver quality client services by monitoring progress. Demonstrate in depth technical capabilities and professional knowledge. Maintain long term client relationships and networks. Cultivate business development opportunities.
Full time employment, Monday – Friday, 40 hours per week, 8:30 am – 5:30 pm.
MINIMUM REQUIREMENTS:
Bachelor's degree in Supply Chain Management, Management Information Systems, Information Technology, Computer Science Engineering, Industrial Engineering or other business or engineering disciplines and 5 years of work experience or a Master's degree in Supply Chain Management, Management Information Systems, Information Technology, Computer Science Engineering, Industrial Engineering or other business or engineering disciplines and 4 years of work experience.
4 years of SAP logistics project experience.
4 years of logistics consulting experience.
4 years of SAP EWM configuration experience.
Minimum 2 full lifecycle project in the role of functional or technical EWM consultant.
Minimum of 2 EWM implementations in a distribution center environment.
Minimum of 1 EWM implementation in a manufacturing environment.
Minimum of 1 project integrating automated material equipment with EWM.
At least 2 projects implementing RF technology and EWM.
Minimum of 2 years of SAP ABAP development or debugging skills.
Requires domestic travel up to 80% of the time.
Employer will accept any suitable combination of education, training or experience.
TO APPLY: Please apply on-line at ey.com/en_us/careers, and click on "Find jobs" ( Job Number – 518501 ).
EY provides equal employment opportunities to applicants and employees without regard to race, color, religion, age, sex, sexual orientation, gender identity/expression, national origin, protected veteran status, disability status, or any other legally protected basis, in accordance with applicable law.
This particular position at Ernst & Young in the United States requires the qualified candidate to be a "United States worker" as defined by the U.S. Department of Labor regulations at 20 CFR 656.3. You can review this definition at https://www.gpo.gov/fdsys/pkg/CFR-2011-title20-vol3/pdf/CFR-2011-title20-vol3-sec656-3.pdf at the bottom of page 750. Please feel free to apply to other positions that do not require you to be a "U.S. worker."